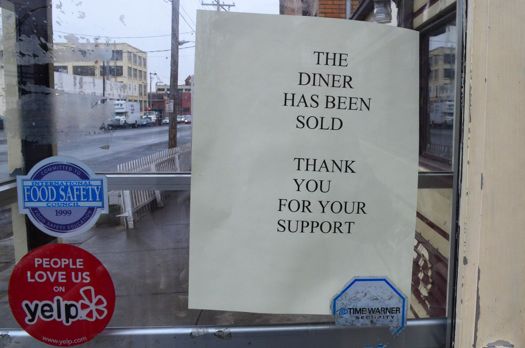 By Rob Madeo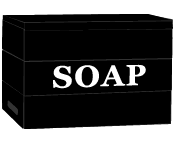 The Miss Albany Diner has been closed for more than a week now. Is it too soon to stop mourning? Let's hope not.
Much ink was spilled over shuttering the iconic diner... oh, wait, I'm sorry! It was not merely a diner, it was a treasure. It was a slice of history served up with your slice of pie. A step back in time, for God's sake. You did not go there for breakfast, but to partake in the Feast of the Gods.
Miss Albany was good place. It had decent food. The people who ran it were nice. And apparently it held great sway over writers, because locking its doors unleashed a torrent of words twice as sweet as the MAD Irish Toast but a hundred times harder to digest. Unfortunately, all of them missed the point.
The real truth about the Miss Albany Diner -- and I know this from experience -- is that going there made you feel cooler than everybody else. Settle down, I'm not calling you poseurs, but admit it: you like being in on something exclusive.
Miss Albany was also the sort of place you'd bring someone if you wanted to make a statement. Look at this? Isn't it cool? See, Albany is awesome! And then after brunch you might take them to a matinee at The Spectrum, but not to one of those films also playing at Crossgates.
Don't get me wrong, it's quite an accomplishment to sustain that sort of cachet for more than 20 years -- a remarkable accomplishment that's worthy of applause. Most things jump the shark way sooner, but the Miss Albany remained cool.
Someday people will mention the Miss Albany Diner in the same way they drop the name 288 Lark to establish their cultural heritage. To that I silently snicker, because I was more of a Chateau Lounge guy -- and the Chateau Lounge was way cooler than 288. It was gritty and raw and more authentic than any other bar. Oh, you never went there? Sorry.
So, one question remains: where are you going to eat breakfast now?
I'm no food blogger, but allow me to suggest the iHop on Wolfe Road. Going there is like stepping back into the '70s, a throwback to earlier times with its retro blue roof and A-frame construction. Let me tell you, there are some unique things on the menu, international things, like crepes and Belgian waffles. And get this: they have like five types of syrup on the table. Can you believe that?
One thing though: hurry. Get to iHop quickly before everyone finds out about it and ruins the vibe. Something like that can't last forever.
Rob can be found at lunchtime in downtown Albany huddled near a wi-fi hotspot.
Rob on the Soapbox:
+New Year's Rulin's
+ Jeffrey and Me
+ Something wicket this way comes
+ Growing where the cows come home
+ The Albany parking lot district
+ The Earl of Pearl
Hi there. Comments have been closed for this item. Still have something to say? Contact us.