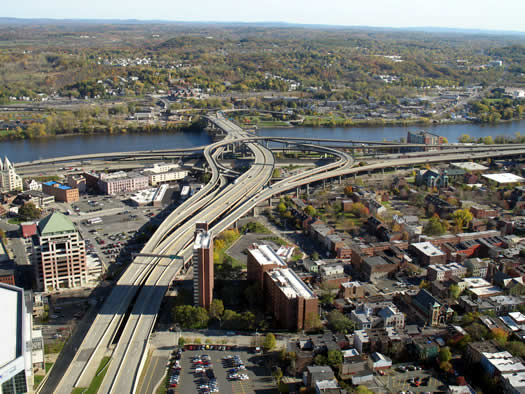 By Martin Daley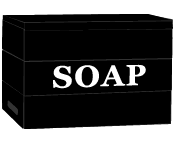 I've written a lot about what I wish for in the Capital Region: A walkway on the Livingston Ave. Bridge (for which I have a petition), chickens, and preservation of our historic/unique architecture.
These are fairly practical ideas. In fact, I think they're no-brainers, which is why I get more than a little irritated when I hear we can't have them or our elected officials brush them off.
But my imagination is filled with an even longer urban wish list filled with things I'd make happen if I had a billion dollars to spend.
The Washington Park Lake House
What's up with this? It seems to me the most underutilized building in the whole city of Albany. Every time I visit the park I'm dismayed at how sad the area around the lake house looks. It's almost as if it's only used as a tool shed.
I'm not the only one that's taken notice. In 2006 The Washington Park Conservancy commissioned a study to examine ways to breathe life back into this building. This study came to the conclusion, and I have to agree, that the most practical option for reviving this great building would be to establish a a public/private partnership. "The Lakehouse has a prime location and attractive setting, which offers a clear alternative to other urban businesses in the area. A private investor could introduce to the Lakehouse a business that contributes tax revenue, while serving the community," the study notes. There are examples, also noted in the study, where similar park facilities have been restored and operated by commissionaires. Strapped for the capital that would make such endeavors possible, municipalities are looking to private industry to step up. One scenario: In return for low interest loans and exclusive rights to the building (and often, tax breaks, too) the lessee agrees to incur the costs of updating and keeping up the structure.
Imagine if this could be done. How absolutely romantic would it be to have dinner on the patio of the patio looking out over Washington Park Lake? I'd be willing to bet there would be a flurry of marriage licenses issued in the months after the building opens as a restaurant -- people are going to be hypnotized by the beauty of the lake and start proposing like mad.
787
Speaking of wasted space -- let's tear down 787 already. You're sick of hearing it, I know. But it's just aggravating not to have a decent connection to the waterfront. Seriously, Albany deserves better.
Want to transform Albany, leaders? Forget the convention center. Forget Sematech, Forget property tax reform and getting mozzarella sticks with raspberry sauce on Anthony Bourdain. Nothing would transform the city of Albany, and the Capital Region, more than tearing this albatross down and putting in a boulevard.
There was a recent visioning session about how the waterfront would look and what benefits could result from reconnecting to the waterfront. Hey, everyone... drop everything you're doing and work towards taking down 787!
Up on a roof
My wife, Jen, has been watching a lot of Gossip Girl lately. I'll resist the urge to make a slew of jokes here. Anyway, the show makes good use of NYC locations. While Jen is drooling over dresses and shoes, I am left pining for something else. Every other episode these spoiled brats are up on a swanky rooftop bar or club. I want to have swanky rooftop party. How cool would a rooftop bar be?
I'm told that The Pearl Street Public House (formerly Pagliacci Ristorante) has a rooftop deck, but it doesn't look out over the city. I'm also told that Taste has one, too -- but it's for private events. Laaaame. Sure, City Tavern in Saratoga has a rooftop deck, and it is awesome, but meh, in my head I have a classy, highfalutin, fancy-pants type of place. The gorgeous art deco Alfred E. Smith building once had an open-air observation on the 31st floor but it was closed in 1976 when the Corning Tower observation deck opened. The Corning tower deck has a better view, but yawn. B-O-R-I-N-G.
So there you have it: a dreamer's ideas, small, medium, and super size. Albany could use some pizzazz and panache. I got some more ideas, so if you're listening, billionaires, and you feel particularly generous why don't you look me up and hand me some dough. I'll make some waves.
Martin has very appropriate username on Twitter: @daleyplanit.
Earlier on AOA:
+ The quintessential Capital Region food
+ Awesome Albany architecture
+ Historic Albany's endangered building list
+ What's your favorite Capital Region building?
Hi there. Comments have been closed for this item. Still have something to say? Contact us.