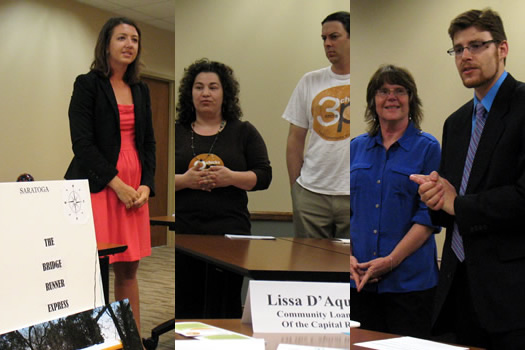 The three finalists in this year's AOA/Sunmark Startup Grant competition made their presentations to our panel of judges this week at the Albany Colonie Chamber of Commerce.
They all did well -- but there can only be one winner...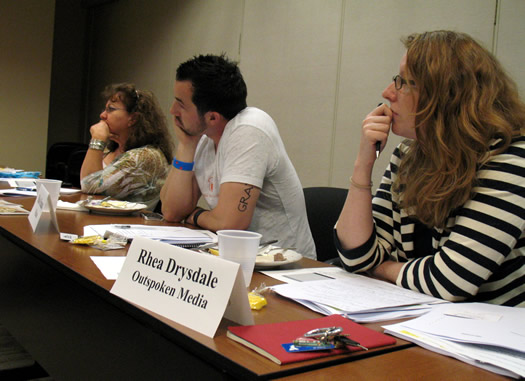 Lissa, Blake, and Rhea listening to one of the presentations.
The judges for this year's startup grant:
+ Blake Hanan -- founder and owner of Mealeo.com
+ Lissa D'Aquanni - former small business owner and director of community relations at the Community Loan Fund of the Capital Region
+ Rhea Drysdale -- founder and CEO of Troy-based online marketing firm Outspoken Media
Bridge Runner Express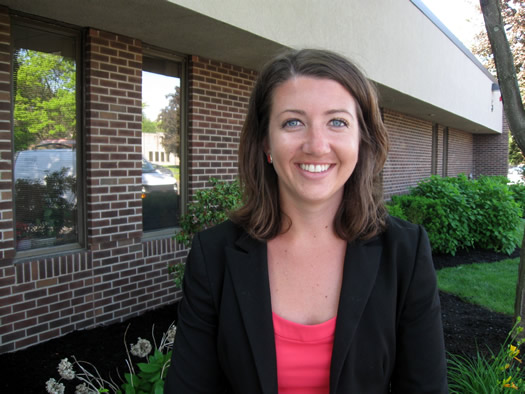 Traci Cornwell is proposing to start the Bridge Runner Express, a round trip shuttle service between Albany and Saratoga for people looking to go out without worrying about having a driver.
Business philosophy: "To network with as many people as possible. Always treat people right because you never know when you'll need them in the future. And just to keep a positive outlook on everything. There's always going to be hurdles, but I think you can always overcome those hurdles."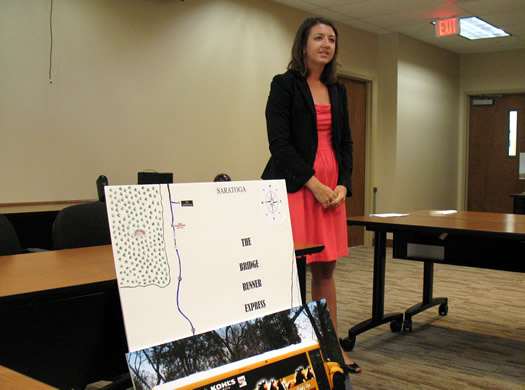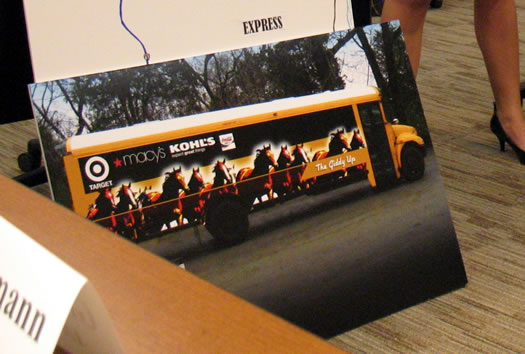 Judges' thoughts
The judges were big fans of Traci, impressed with her presence and ability to communicate her idea. "I would hire her," said one of the judges.
They were somewhat less certain about her business idea. The judges liked the general idea, but weren't so sure about it being applied to an Albany-Saratoga run. They also thought there were a lot of pieces to this business -- and they didn't get the feeling all of them were quite lined up, yet.
Judges' advice: Think about running the bus on local circuits with multiple stops within Capital Region cities (example downtown Albany to UAlbany), and sell multi-trip passes.
Three Chicks and a P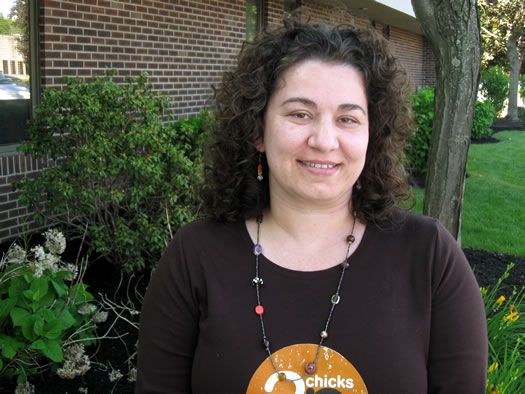 Jennifer Rittner-Paniccia and her family already have a small business that makes hummus, bean dips, and tapenades -- it's been up and running for about seven months. They're looking to grow.
Business philosophy: "Really, you just have to love what you do. Be smart, listen -- a lot of listening to our customers. And supporting other local businesses in our community, and partnering. And seeking out advice from other people who are a little bit more established and getting some support and advice from their knowledge and experience."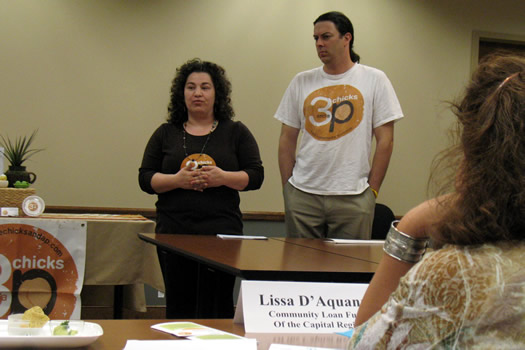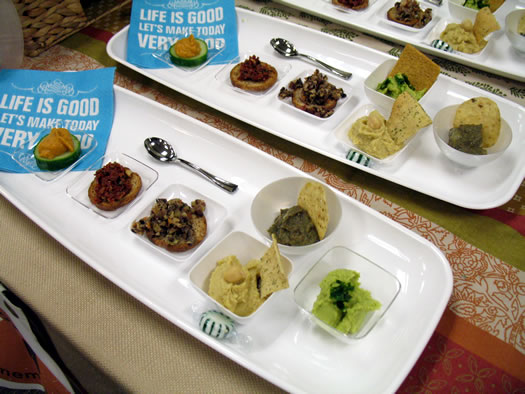 Judges' thoughts
The judges loved the obvious passion that Jennifer and her family have for the business. And one judge described them as "focused and ... really methodical and smart." They also praised Three Chicks' branding.
The judges' main concern about Three Chicks was about the stress that running the business could inflict upon their family -- Jennifer and her husband both have other jobs now, and they also have small children. But the judges were heartened to hear that there's a network of support from family and friends.
Judges' advice: Keep growing methodically and stay focused. Look into corporate deliveries paired with other products.
Cheese Traveler/Tilldale Farm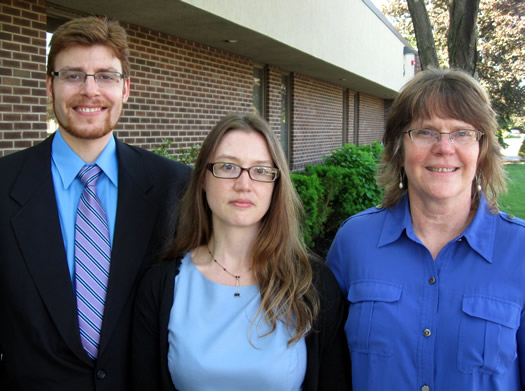 Eric, Ali, Joanne
Eric Paul and his wife Ali are opening a cheese shop/farm market on Delaware Ave along with Joanne and Dan Tilley of Tilldale Farm.
Business philosophy: "What I do in my business is try to create a community around food, starting with great taste and high quality, and around artisanship. And just create this community that appreciates that artisanship through taste. I do that in my marketing, in my service -- when I'm cheese mongering I cut everything to order, to specification -- just in complete presentation, the complete package."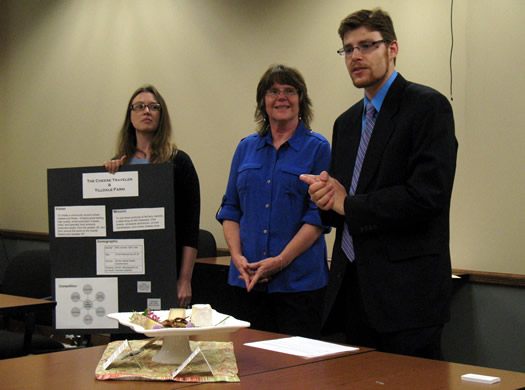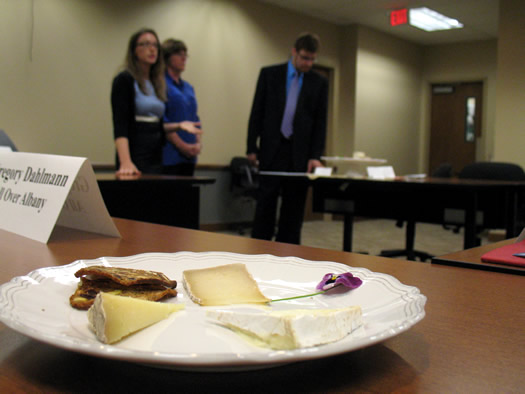 Judges' thoughts
The judges loved Eric and his depth of knowledge about the subject of cheese. And they thought the business would work.
But they also thought the road might be a bit longer than projected. The judges were concerned the team might be over estimating the amount of store traffic they'll be getting to start. Said one judge: "I'll be the first one in that store -- but it will only be a few times a year."
The judges also had some concerns about the structure of the store management and how the various farms would be worked into the mix. But, again, they said they liked the idea and thought it could work -- with some adaptation.
Judges' advice: Think through business model more, about how other artisans are incorporated. Don't base projections on industry standards.
And the winner is...
The judges found a lot to like in each presentation -- from the ideas to the people themselves. But during the post presentation discussion they all quickly settled on a winner:
Three Chicks and a P
The judges were impressed with Three Chicks' methodical, even slow, approach to growing the business. And they liked that Jennifer and her husband were seemingly good listeners, willing to respond to customer feedback.
Commented one judge: "They're talking to people, asking questions. They're curious and passionate."
The judges also felt like the $1500 grant could make a significant difference to Three Chicks. The money could push them ahead either by helping them get nutritional labeling or acquiring a better, bigger processor for making their products.
Ultimately, the judges seemed confident that Three Chicks and a P is on the right path -- and they were happy to push them ahead.
Congratulations to Jennifer and her family! Three Chicks and P wins a $1500 grant and a membership to Janet Tanguay's entrepreneurial boot camp planning course at the Albany Colonie Chamber of Commerce.
Thank you
Thank you to everyone who submitted an application for this year's grant. There were a lot of good ideas. And we hope to hear more about how they're coming along.
Big thanks to business/creativity coach Janet Tanguay and the Albany Colonie Chamber of Commerce for the crash course for each finalist.
Many thanks also to our judges -- Blake Hanan from Mealo, Lissa D'Aquanni from the Community Loan Fund, and Rhea Drysdale from Outspoken Media. Their comments were thoughtful and insightful.
And, of course, thank you to Sunmark Federal Credit Union for its continued support of the startup grant and AOA. The grant wouldn't be possible without Sunmark.
Hi there. Comments have been closed for this item. Still have something to say? Contact us.