By Kim M.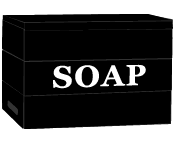 Memorial Day weekend marks the unofficial start to summer. It's when many of us first open our pools, go camping, or host a backyard BBQ. But with the warmer weather comes an increase in violence and crime, and many of us are concerned with the number of shootings we have already seen this spring.
This past Tuesday night in Troy a 15-year-old girl was shot in the leg while waiting for a bus. It was 7:40pm. 7:40pm! On River Street!
I am angry.
I am angry that a young bystander was injured.
I am angry that this kind of news does nothing but reinforce the negative image of my North Central neighborhood when I know so many good people live here.
I am angry at the near-sightedness of those who suggest moving. The problem doesn't go away just because you can ignore it.
I am angry that some think that this is just part of urban living, and change is hopeless.
And I am angry that I still don't know how to turn this anger into positive change and greater involvement from others in the community.
I do not have an issue with the police department or the police chief, nor is my issue with the PEACE initiative. Community policing as a department-wide policy feels right to me.
Chief Tedesco has attended a number of our neighborhood meetings and has introduced several officers assigned to our zone. Developing a strong relationship between the police department and the community is important, it takes time, and I believe the process has begun.
On Friday, I joined community leaders from North Lansingburgh Neighborhood Watch, North Central South Lansingburgh Neighborhood Association and other community leaders in a press conference to express our concerns about this violence. Councilman Mark McGrath had released a statement on Wednesday urging the mayor, the Police Department, and the City Council's Public Safety Committee to reinstate the Street Crimes Unit (a unit not without controversy).
I'm not sure that's the solution. I don't want to see thuggery or excessive force. That is counterproductive. But I do want to see something more aggressive done to prevent these shootings before another life is lost. Another gun buy-back isn't going to accomplish anything.
One thing I have noticed since getting more involved in the community is that residents in socio-economically disadvantaged areas like mine have this sense of hopelessness. Sometimes I even feel it too; mostly in those moments when I feel like I will never win the battle over my stoop.
"Not one of you live here," I think, "Get off my damn stoop!"
Whenever I have to ask teenagers to stop hanging out on my stoop, whenever I see plastic baggies on the ground in morning, I wonder if the next shooting could happen in front of my house.
I don't know how to solve this problem. All I know is the answer is not in doing nothing.
Kim loves Troy even more than you do.
Kim on the Soapbox:
+Earth Day: Cleaning up in Troy
+ Lessons from Marcia
+ Can you feel the love?
+ National Night Out
+ Children at Play
+ Hoosick Street: Future UFO landing site
+ Stop wining and do something about it
+ Good neighbors check in to make sure you haven't frozen to death
Say Something!
We'd really like you to take part in the conversation here at All Over Albany. But we do have a few rules here. Don't worry, they're easy. The first: be kind. The second: treat everyone else with the same respect you'd like to see in return. Cool? Great, post away. Comments are moderated so it might take a little while for your comment to show up. Thanks for being patient.