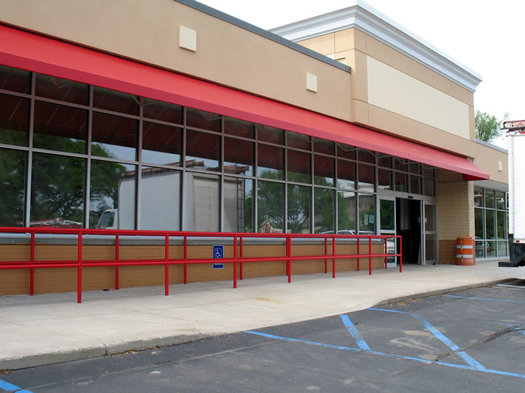 It's Supermarket Week again on AOA. All this week we'll have posts comparing, thinking, and talking about supermarkets. Hey, we all have to eat.
Update: The contest is now closed, but you'd still like to guess, go for it. Your guess just won't be part of the contest.
We don't know when the Trader Joe's on Wolf Road will open. If we did, we'd tell you.
So, let's have some fun. In the comments, guess the date you think the store will open. If you're correct, we'll give you a $25 gift card to TJ's. (please see details below)
We stopped by the store's location this week and peeked in the windows. The floor is now in, as are some of the shelving units (photo post jump). The company has said it plans to open the store during the second quarter of 2012 -- though things might have been slowed by a permit snag (now resolved).
Important: All comments must be submitted by noon on Thursday (May 31, 2012) to be considered. One entry per person. You must enter a valid email address (that you check regularly) with your comment (seriously, we want to give you gift card if you win). Please include the month and day you think the store will open. We will consider that all dates are for 2012 unless specifically mentioned otherwise. "Opening day" will be the first day the store is open for shopping to the general public as stated by the company. (If an opening date is announced before the entry deadline May 31 at noon -- the game's over and there will be no winner.) If multiple people pick the date correctly, a winner will be picked at random from the correct entries. The winner will be notified via email and must respond within 24 hours of being notified.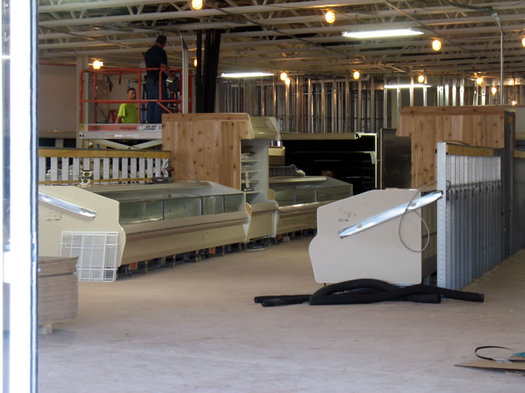 Supermarket Week 2012:
+ Delivery! Comparing ShopRite from Home and Price Chopper Shops4U
+ Annoyed in aisle 5

Find It
Site of future Trader Joe's
79 Wolf Road
Colonie, NY 12205
Hi there. Comments have been closed for this item. Still have something to say? Contact us.