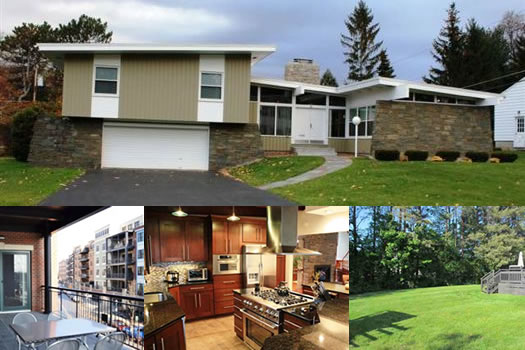 It's Real Estate Week on AOA.
Flip through real estate listings enough and you'll notice pretty quickly that the same amount of money will buy you a wide variety of homes -- for all sorts of reasons, location being among the most important. Two very similar houses can end up selling at prices tens of thousands of dollars apart.

To get a better a sense of what goes into the price of a house -- and how much house you can get for your dollar -- we talked with three local real estate agents to better understand why some recently closed house sold for the prices they did.
What are you getting for your money? And what could you get for a little bit more?
We've already looked at $175,000 and $225,000. Let's finish with a look at a handful of houses in the $350,000 range around the Capital Region...

Before we dive in: As the agents we spoke with point out, sometimes houses can be a hard to compare. What's right for one person or family, might be wrong for another. Finding the right fit at the right price means balancing all sorts of factors, including condition, square footage, amenities and upgrades, school districts, location, and taxes.
That acknowledged, we asked three professionals -- David Phaff of Realty USA, Mary Huls of Coldwell Banker Prime, and Bryn Brown of Fraida Varah Real Estate Group -- to break down the pricing of a few recent sales in the $350,000 range using data from the Capital Region Multiple Listing Service.
Railroad Place - Saratoga Springs
Price: $360,000
Square footage: 1093
Price per square foot: $329
Taxes: $3,497
We wanted to be sure to include one of the Railroad Place condos in Saratoga, because we've been pretty curious about them ourselves. Realty USA agent David Pfaff says the majority of the buyers for these are looking for second homes.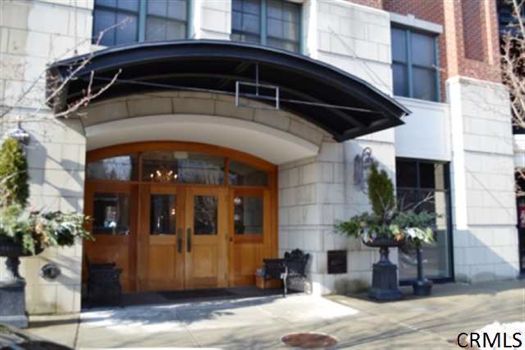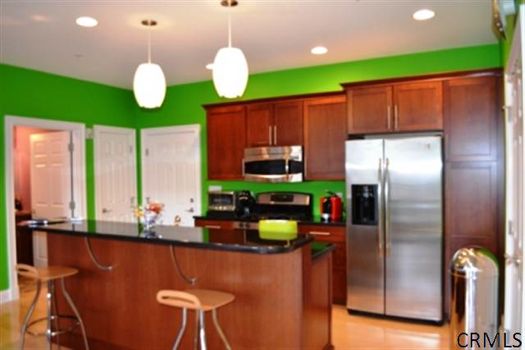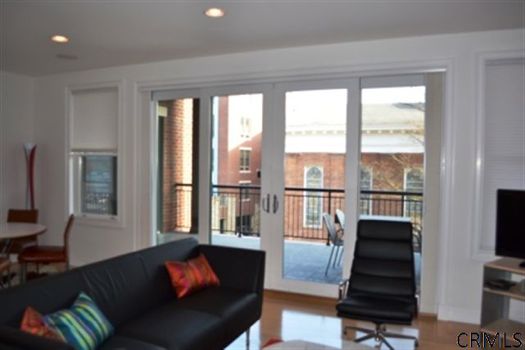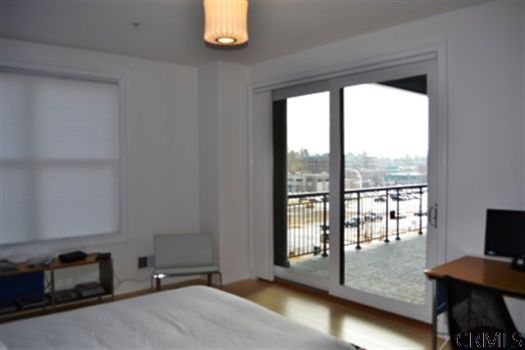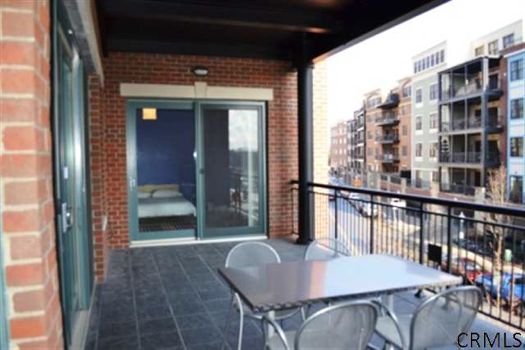 Are these moving?
"Yes, they are moving at times. The folks who buy these are using them to go skiing in the winter or as vacation places. They want to be in Saratoga."
So how does this compare to other units in the building?
"At $360,000, it is 1/3rd the price of some other units in that building. Some units there are selling for over $1 million."
Besides square footage, what's the difference?
"Things like views and the location in the building. A view of a park is more."
What do you get that you wouldn't at a lower price?
"You get a heated garage. Some units have two or three spaces. As the price goes down you may not see indoor parking. The quality of the finishes, tall ceilings, expanded windows. Some units have no view to speak of, but on Railroad they tried hard to give everyone some type of view. Also services -- you may get more or less depending on what you pay."
What else do you have to consider here?
"Monthly fees. They're $80 per month on Railroad Place. That includes snow removal and exterior maintenance and taxes for the building -- but not individual units."
What do you sacrifice from say $400,00?
"It could be a matter of taste. But for $50,000 more, you won't see much difference."
34 Torrey Pines - Clifton Park
Price: $339,800 ($334,800 after seller concession)
Square footage: 2570
Price per square foot: $132 ($130)
Taxes: $7,048
This suburban colonial at 34 Torrey Pines in Clifton Park has lots of space. David Phaff points out that it's time for a little updating.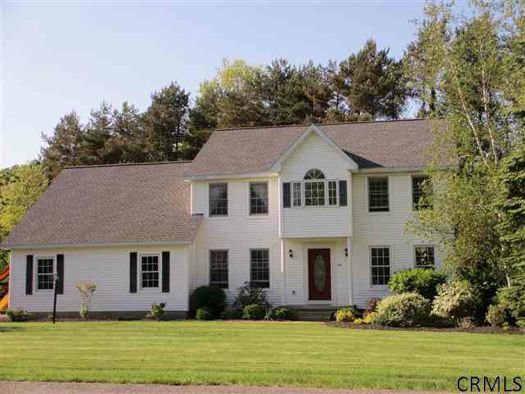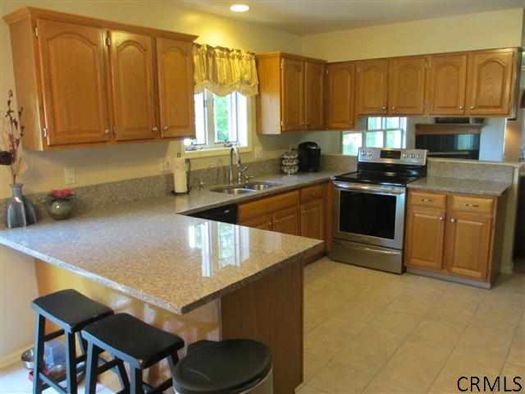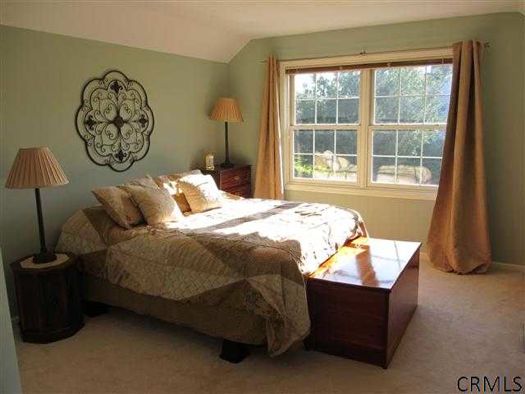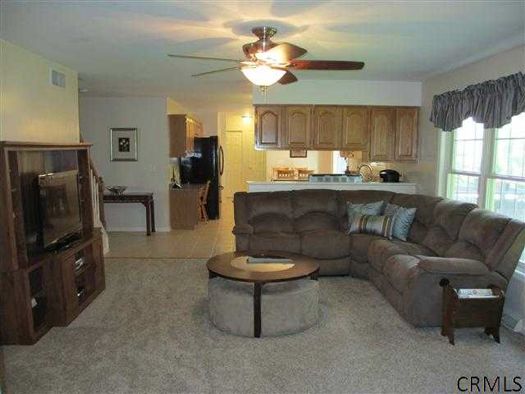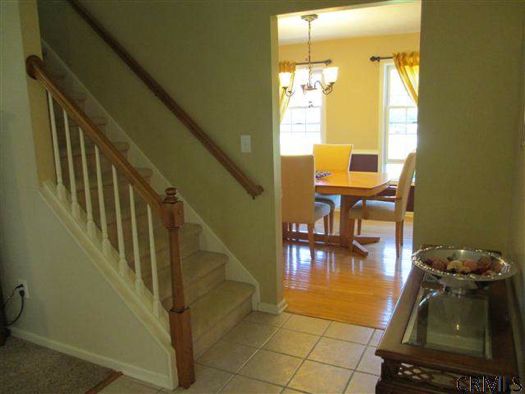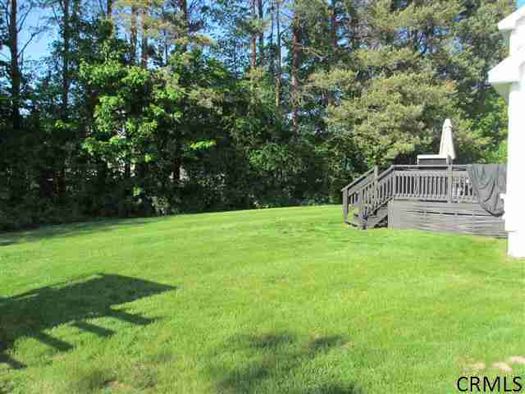 Phaff says due to a "scarcity of quality product in the area," the sellers were able to command a higher price, even with the concession. But, he says, it's time for updates. "This house is 17 years old so it's approaching the time when things need to be updated. This house needs new floor coverings, a new kitchen. In a house this age it's not uncommon to find tile floors are cracked. If it's a 20- or 30-year-old home, even if things don't need replacement, if you see replacements you feel better. Most builders don't volunteer to put 35 year shingles on a house."
What could you get for a little more?
"For a little more you could maybe get slightly more square footage -- though it's decent at the price. You'd get an updated kitchen and bath."
What does a house have at this price that $225 won't buy you?
"Square footage, new finishes, less dated. And lot size -- this one is almost half an acre."
1065 Reynolds Rd - Princetown
Sale price: $345,000
Square footage: 2719
Price per square foot: $127
Taxes: $6,653
In order to find something in this price range in Schenectady County, /Coldwell Banker's Mary Huls tells us she had to look pretty far out. "You couldn't get something like this in Niskayuna." This four bedroom colonial is only five years old and sits on eight acres of land in Princetown.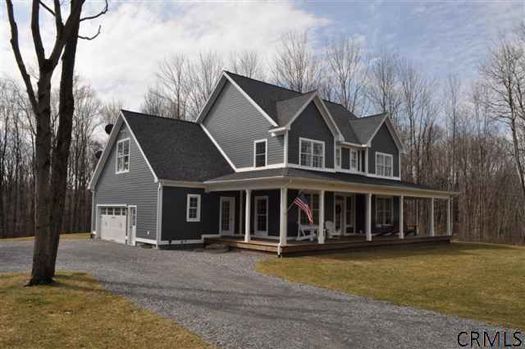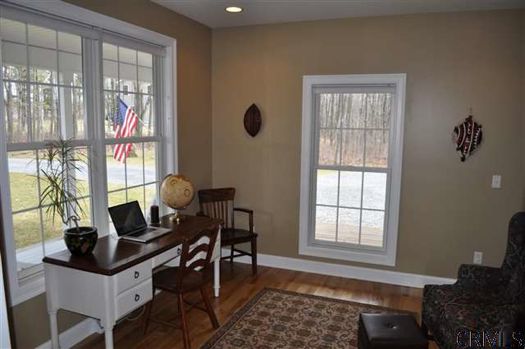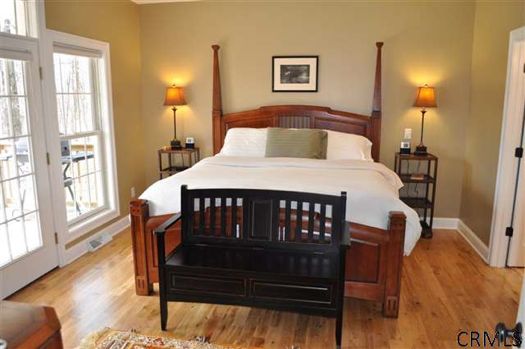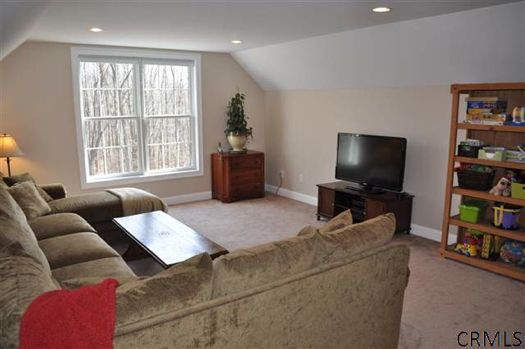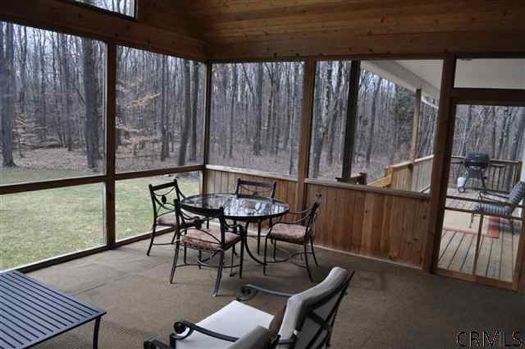 What are you paying for with a home like this?
"This house is only five years old, on 8 acres -- so you're paying a lot for the land. People who buy a house like that want a rural setting, and the land has intrinsic value to them, but the truth is that the value is in the house."
What would you pay for a home like this in Albany or Saratoga?
"In Albany or Saratoga it could be $25,000 to $50,000 more, but you'd get a building lot -- you wouldn't get 8 acres. So for more money you'd get this house and no land. This house is really loaded with amenities --- all of them."
18 Davis Ave - Albany
Sale price: $345,00
Square footage: 2272
Price per square foot: $152
Estimated taxes: $9,367
While some homes we saw in this price range were large, more high-end versions of the typical modern suburban home, this four bedroom contemporary home at 18 Davis Avenue is not only huge, but also has lots of character.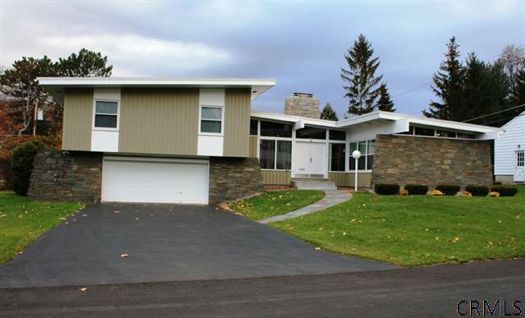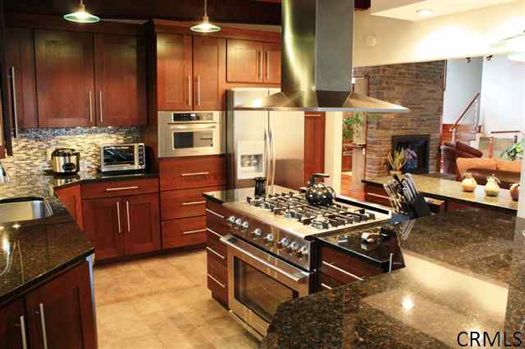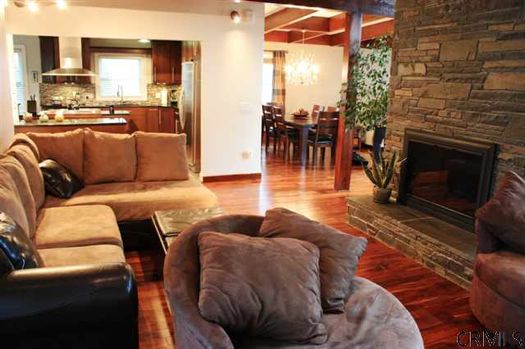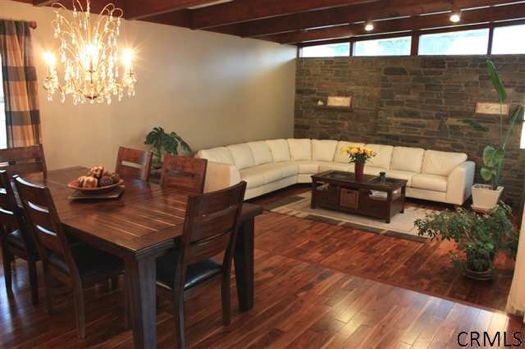 So what do you get in this house that you wouldn't get if you dropped down in price?
Says Bryn Brown of Fraida Varah: "The sellers did some wonderful upgrades which just added to the beauty of the house. If you dropped down you would not get the stunning kitchen, gorgeous new hardwood floors, stone detailing."

What more would you be able to get if you bumped it up to maybe $400,000? What, if anything, are you sacrificing at $345k?
"Bumping up would probably buy you modernized bathrooms; a larger master bath; possibly more landscaping in the back yard or an inground pool; possibly a larger finished area in the basement. These are the things you're sacrificing at $345k."
31 Joyous Lane - Glenville
Price: $375,000
Square footage: 4078
Price per square foot: $92
Estimated taxes: $12,800
This house on Joyous Lane in Glenville is in a great neighborhood, says Bryn Brown of Fraida Varah, but its location also made pricing it appropriately a delicate balance.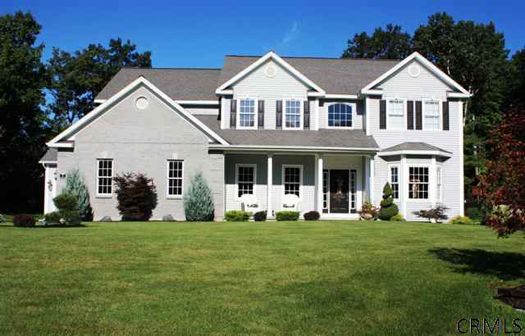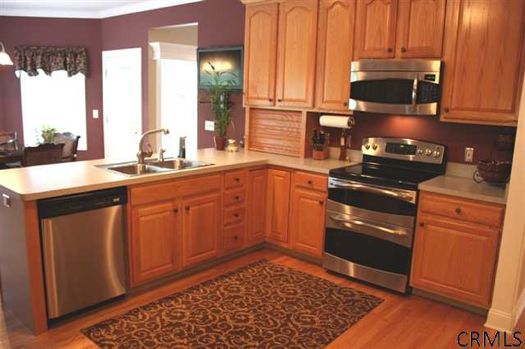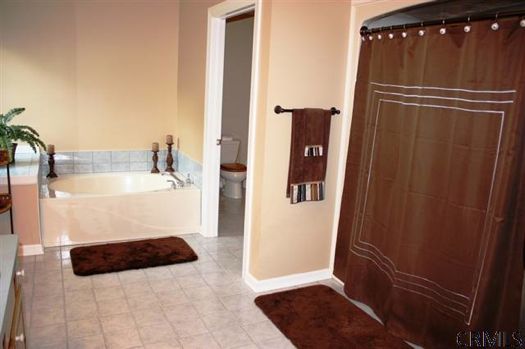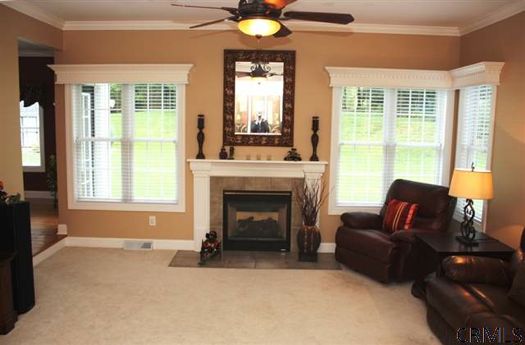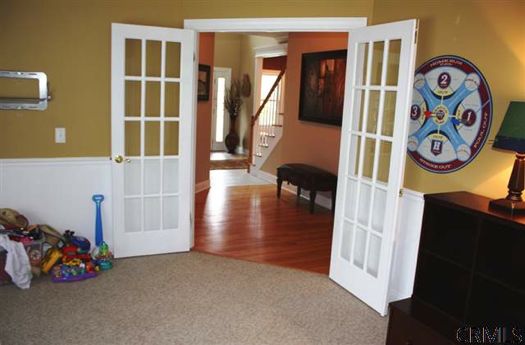 Can you tell me a bit about why this is priced the way it is?
"The gorgeous neighborhood is a plus but there aren't many sales in this price range in Glenville so we had to be careful about a listing price. There is a larger buyer-body for this price range in Guilderland, Loudonville, or Saratoga County -- Glenville is harder."
What do you get here that you won't get at a slightly lower price?
"Square footage and neighborhood were big players in this pricing, along with the younger age of the property and custom woodwork they added."
What do you sacrifice that you would get if you were willing to go just a little higher in price?
"Finished basement or in-ground pool. Granite countertops and higher-end cabinets in the kitchen. A deck or patio."
What would be different about the price if it was in Albany? Saratoga?
"In Saratoga it would definitely be more expensive -- more desirable location; lower taxes. Albany is harder because you couldn't really buy this house in Albany -- at least not the city. This kind of square footage is only available in older properties; the younger neighborhoods tend to be noticeably smaller square footage."
____
Many thanks to David Phaff of Realty USA, Mary Huls of Coldwell Banker Prime, and Bryn Brown of Fraida Varah Real Estate Group for sharing their time and expertise.
Real Estate Week:
+ What $225,000 buys you in the Capital Region
+ What $175,000 buys you in the Capital Region
+ Living in downtown Albany: a look at the growing options
photos via Capital Region Multiple Listing Service
Hi there. Comments have been closed for this item. Still have something to say? Contact us.