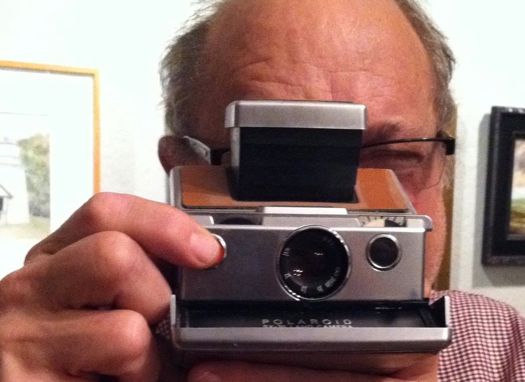 The holiday season is a time for making wish lists, and shopping lists. In an effort to help you with both, we're asking a handful of people what's on their local holiday wish list this year.
Today's list comes from temporary Center Square resident Bill Pettit.
My kids and I moved to Albany in 1988, on a really temporary basis. Twenty-four years later, I'm still here and still savoring Center Square, but some of my favorite neighborhood places are gone. Hence my list is tinged with nostalgia -- a list made up mostly of things that are no longer available, because those places have gone the way of the dodo, and W T Grants, and Borders...

Incense and magic stones from the Blue White Rainbow
216 Lark St.
Before it was Hot Dog Heaven, it was, for many years, the Blue White Rainbow. The store always had incense burning, bins of stones for healing, books on all manner of cool stuff, and of course who couldn't do without a dream catcher or two. I would give my kids like $5 when they were still in grade school and tell them to get lost. Off they would go, and come back with great stuff from this shop. Once we smudged the whole neighborhood with the huge stump of sage they snagged.

A vintage guitar from Lark Street Music
227 Lark St
This place was once a mecca for vintage guitars lovers. Guys with cowboy hats and convertible cars would double park on Lark to run in there. Buzzy ran the shop ('til he moved to New Jersey, I think) and most of those guitars were way over my $50 price point.
Pancake breakfast from The Corner Store
Lark and Washington
Before it was Subway, and before it was that weird Asian restaurant, it was the fabulous Corner Store, run by Bill and Connie. Bill always had something important to say and Connie was charming. But the best food was the hangover pancake breakfast, large fluffy and thick. Todd, Karen and I do so miss Bill and Connie and the pancakes.
Chicken Piccata from the prepared food section of Cowan and Lobel
Stuyvesant Plaza
OK, this one wasn't on Lark Street, it was in Stuyvesant Plaza. But going there for a prepared dinner for take-away was always a quick way to grab a meal. I remember hearing one particular woman screaming instructions in the kitchen to some poor staff member and thinking she was intense. It turns out it was Rachael Ray. But the meals I shared in my apartment with Barbara (a once and long gone girlfriend), who thought I was an amazing cook, will remain memorable.

Ha, Couch Potato Video Store
215 Lark
No one remembers that joint. It was in the space now held by Alacrity Frame Workshop. For some unknown reason, I never paid for a rental. The chick at the counter would never charge me, or my kids when I sent them in to get Back to the Future one more time.

Latest paperback beach book from Boulevard Books
Central Ave
The Boulevard Bookstore was a two floor bookshop near to the Fuze Box on Central Ave. It was a fine mix of new and used books, and for a book lover it was a sweet place to hang for an hour or two. Alas, it succumbed to the whole independent bookstore slaughter.

Shout out to the Lark Street Bookshop... Just one more poetry night, please!

Drawing paper from Central Art Supply
292 Lark
For a couple of years Central Art Supply, staffed by the finest staff ever. Without a doubt all of the staff were world class.... Fondly missed.

One more pizza from JG's
195 Lark
I admit the NOHO pizza is pretty darn good, but when it was JG's and particularly when run by Bruce, if you caught it open, the pizza had just a little extra something...

Any weird antique from Flamingo's
211 Lark
Now the store is Season's Skate Shop, run by some wicked awesome dudes, but before that it was Flamingo's. Some of my finest stuff in the home came from there, and Lisa -- the owner - was always able to keep talking to me for seemingly ever about all manner of what not.

Any entree from The Larkin when Sow was the chef!
199 Lark
The sad state of the Larkin wasn't always so sad. In fact, before the Wine Bar and McGuires it was the go-to place for the best food. The fried calamari was tops.
Quesadilla and noodles from Shades of Green
187 Lark
If you know me, you know I am about as far away from being a vegetarian as one can get. But the potato quesadilla was fabulous, as were the cold ginger noodles... with birch beer... yummers.

My final wish: Residential parking permit system for center square.

OK, this one it looks like I'm going to get.
For practically 20 years residents of Center Square worked hard trying to get this residential parking thing going. We had sit-ins, lobby days, and faced all sorts of legislative trickery but the idea never got any traction. I even cooked up a scheme to have everyone in Center Square take Joe Bruno to small claims court. Some legal types thought that might actually work. That would have been so much fun. Such a long time has passed and most of today's residents have no idea what the reasoning was behind it in the first place. My kids grew and moved off to their own lives, and ironically both live in places that have residential parking permit systems.
Now, maybe, just maybe... I know the signs are in place, but I still don't trust the folks in the Capital... We will see... we will see.
Bill Pettit is a long time Center Square resident and notable bow tie wearer.
Earlier on AOA: Bill Pettit and the Moby Dick Collection
More holiday wish lists from this year:
+ Laura Glazer
+ Duncan Crary
+ Laura McCarthy
+ Jim Larson
+ Jenny Witte
+ Deanna Fox
+ Tim Dawkins
+ Kate Welshofer and AnchorCat Brian Williams
Say Something!
We'd really like you to take part in the conversation here at All Over Albany. But we do have a few rules here. Don't worry, they're easy. The first: be kind. The second: treat everyone else with the same respect you'd like to see in return. Cool? Great, post away. Comments are moderated so it might take a little while for your comment to show up. Thanks for being patient.