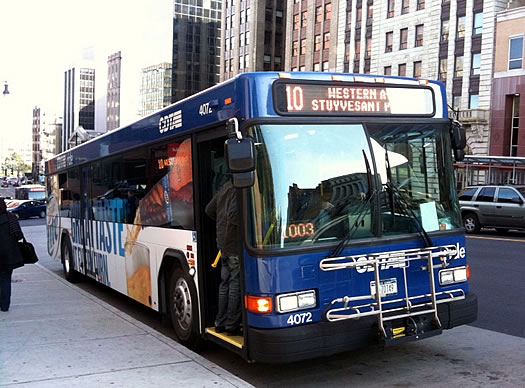 CDTA announced this week that is had more than 17 million boardings in the fiscal year that ended this past March -- that's the highest total in the transit org's history. And it's the second straight year that CDTA's ridership number has set an all-time record.
The org reports that ridership is up 23 percent over the last five years. And a large chunk of its ridership now falls under "universal access" agreements it's struck with local colleges and employers during the last few years. CDTA says riders using the system under these agreements represented more than 4 million boardings last year.
So, put simply, people are riding the bus more often.
We were curious for some historical context, so we got a hold of CDTA ridership numbers over its history and did a few comparisons...
Graphs are above
They're in large format above -- click or scroll all the way up.
Earlier
+ Four trends shaping the way people will get around the Capital Region in the future
+ Navigator, CDTA's new smart card fare system, could start in 2015