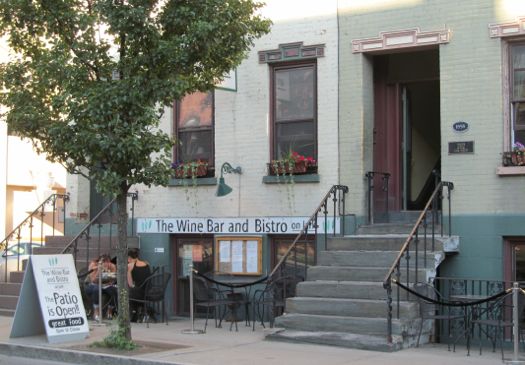 AOA is taking things a little easy this week for summer break. So we thought it'd be a good time to catch up with some local businesses we've covered during the last year (or so) and find out how things are going. But our last post of the week flips things a bit -- we're looking to the future of a local business that's changing hands.
Nine years ago, chef Kevin Everleth opened The Wine Bar and Bistro on Lark and turned a small wine and tapas bar into a popular neighborhood jewel. The food was always delicious, the staff was always welcoming, and the wine selection was always varied and interesting.
But Everleth is fond of saying about restaurants, "I buy them, I build them, and I sell them." And so, after nine years, he says it's time for him to move on. This week Everleth announced that he is selling The Wine Bar to one of his employees, Silvia Lilly, who currently works at the restaurant a few nights a week. (Lilly is a school librarian by day. And, of course, she lives in Albany's Delaware Ave neighborhood.)
Lilly has never owned a restaurant, but she's been working in Capital Region restaurants for more than 20 years and she's passionate about the business. And she's excited about carrying on the business Everleth founded.
What prompted you to take this step? What do you plan to change?
The one word answer is timing. Had this opportunity presented at a different time in the year, I wouldn't have been able to devote the time and attention to all of the paperwork and tedium of starting a business.
As far as changes, they'll be minimal for now because what I'm building on is a great foundation. Changes will be prompted by my sensibilities relating to hospitality -- we'll begin accepting reservations for parties of 5+, I'll tweak the interior to add a few feminine touches, and the name, of course [Lark & Lily Wine Bar & Kitchen].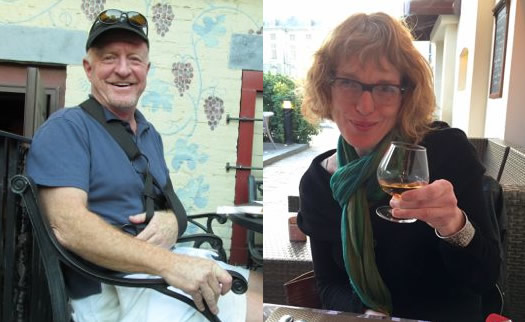 Kevin Everleth and Silvia Lilly. / Silvia Lilly photo courtesy of herself
What sorts of challenges do you expect to encounter?
I'm fortunate to be in the process of acquiring an established business with a solid staff, so I think my challenges will be related to time management and creating a new equilibrium in life.
What's something that you are thinking or hoping you might learn from this experience?
I understand that I have a lot to learn about the back-of-the-house, day-to-day, running of a restaurant, but I also feel as if I have a lot of front of the house knowledge to share.
I don't define success by making tons of money. Never have. I want to be successful in terms of giving our guests a memorable and positive experience from the moment they walk in the door.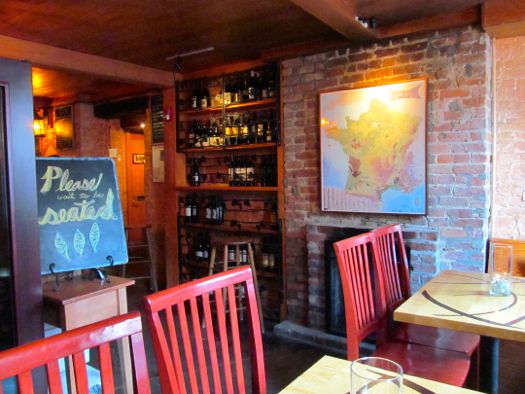 Is there one particular frustration that you're facing that if you could just wipe that away, it would make a difference for you?
The bureaucratic demands of purchasing a business, incorporating, and completing all the necessary documentation for various applications can be overwhelming. Thank goodness for mentors, contacts, and professionals!
What kind of development would feel like a win?
I want to be the neighborhood spot -- for a cocktail, a few appetizers, a snack, or a three-course meal with a bottle of wine. Seeing the same faces frequently, while also bringing back customers who have been away for awhile, would be a victory.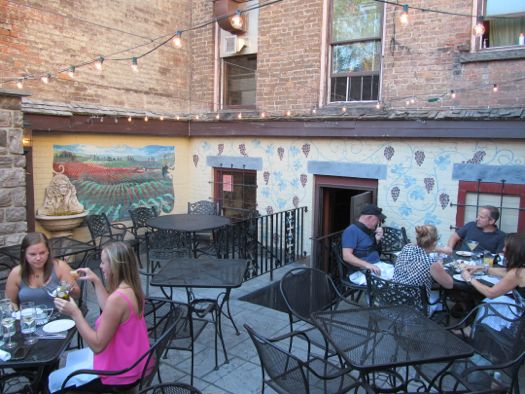 What is next, what do you see happening?
My hope is to carry the vision Kevin Everleth introduced nearly nine years ago, further by capitalizing on my experiences and connections in the Albany area. I'd like to do some "cross-pollination" promotion with other local businesses like Capital Wine and Liquor, The Cheese Traveler, and Nine Pin Cider Works to name a few.
This interview has been lightly edited.
____
More follow-ups from this week:
+ Bread and Honey
+ Follow up: Collar City Hard Pressed
+ Fort Orange General Store
+ Brew
Find It
The Wine Bar and Bistro on Lark
200 Lark St
Albany, NY 12210
Hi there. Comments have been closed for this item. Still have something to say? Contact us.