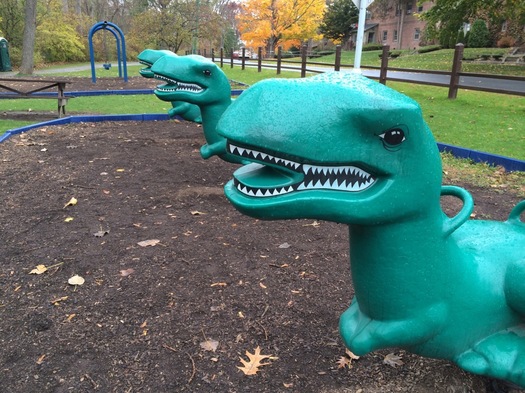 By Nicole Lemperle Correia
In 2009, my husband and I bought our first house. We chose Albany because we loved living in the city as renters, and couldn't imagine living elsewhere. We love the interesting homes, the walkable neighborhoods, the short commute, the parks, and the proximity to our families.
In 2011 our first child was born, and in 2014 we welcomed our youngest. Over the past six years I've come to appreciate how wonderful it is to raise a family in this city -- and how frustrating it can be as well.
As we outgrow our home, we're starting to figure out what's next. Will we stay in Albany? Move elsewhere? These questions have me thinking about the experience of raising a family in our city, whether it makes sense to stay, and how the city could do a better job of reaching out to young families.

Should the city of Albany care about retaining its young families? Does it matter if houses turn over every five years? I think it does.
A common narrative right now is that young couples buy homes in Albany, start a family here, and move out before the child enters school. But so many of these families truly enjoy living here. Imagine if they stayed. That's a solid tax base of people invested in the city. It's people committed to being here, and thus more likely to become involved, run for office, serve on local boards, become local leaders -- people all around more likely to care about the future of their city. Is there anything city leaders could do to encourage those families to stay? What is the city doing right, and what could be improved?
(Note: I fully realize that I'm viewing this situation from my own perspective and other people coming at this from a different direction will have different needs and ideas about what is working and what isn't working for Albany families. That's a conversation worth having, but for now I'm coming at this from my own family's experience.)
First, the wonderful
There are many young families here
We have met so many Albany families with children around the same age as our children. We run into them at the playground, at the food co-op, the library, neighborhood street fests, at Park Playhouse shows, farm share pick-up, at daycare, coffee shops, and concerts. And in true Smalbany style, everyone knows everyone. We've found a helpful, warm, inviting, and diverse community of families here. A place really feels like home when you run into friends everywhere you go.
Great support for working parents
My husband and I both work in Albany (we each have a less-than 15-minute commute), and our children go to daycare and preschool within a mile of our home. There are several high-quality childcare centers within the city. Albany is unique as a small city that is home to a large portion of the New York State workforce, several hospitals, colleges, the university, and private businesses employing a huge workforce of professionals. It is a city with many two-working-parent households, and we are lucky to have such quality childcare options.
Minimal time spent driving around
Most of our daily activities take place within 10 miles of our home. Living and working in the same city means we minimize our drive time and maximize the time we spend with our family. That's huge for our quality of life.
Universal pre-K
Our 4-year-old is in a city-funded pre-kindergarten program at a private site. It's a wonderful full-day program, and it costs us nothing (other than those school taxes, of course). She spends her days learning and playing, and we get a major break in childcare costs.
A close relationship with our neighborhood
Our neighborhood is a mix of families, older people, young couples, single people. It's relatively diverse. There are always people out walking and kids out playing. We know our neighbors. When the weather is above freezing we go for walks around the neighborhood several times a week. We can walk to school, the playground, friends' houses, restaurants, and of course, Stewart's. I remember knowing my neighborhood as a child because I was out in it, a part of it, experiencing it up close. It means a lot that my children are having a similar experience.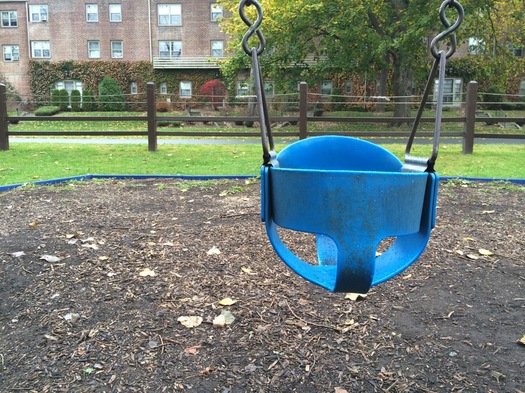 Suggestions and questions
All that said, there are some challenges to raising a family in Albany. I have a few suggestions and questions for the city.
Create a centralized hub of information for families
Imagine a page on the city website with links to library information, the childcare council, school information, event listings, pediatricians, playgrounds, events, and other family resources. A city liaison to families could help parents find the information they need, or help families connect with one another.
Address the school perception problem
Many, many, many people move to Albany and move out before their kids enter kindergarten. They usually move because they believe the schools are a problem.
Last spring, I visited the Montessori Magnet School and was blown away. It is a beautiful school with a strong community and strong competition to get a spot for pre-k and kindergarten. I know several families who are having great experiences there, as well as at other Albany elementary schools. The more I meet and speak to families with older kids in the district, the more I hear about how much they like the schools and the great opportunities their kids have had.
The district struggles to tell that story. I say this knowing that the district is also handling serious issues of income inequality, and that there are struggling schools within the district. Perhaps the district also grapples with the question many of us have: How do we reconcile the class divide within the city? Does the magnet school system address the issue enough? How do we promote the schools while also acknowledging the problems?
I don't know the answers here, but I do think for many of the schools, the reputation is much more negative than the reality.
City leadership could connect with families within the city, and create opportunities for families with kids of different ages to meet
More can be done to connect with those families of children under five, well before their kids will be entering school. Share information about Albany's full-day pre-k and kindergarten programs. Showcase the unique magnet schools. Bring families into school events before their kids are in school. Connect families with older children to families with younger children in their neighborhood. How accurate is the perception that families need to either move out before kindergarten or pay for private school? It helps to hear real experiences of real families.
Improve information and communication around the school lottery system
We went through the pre-k lottery system this year. Oh my. It was a jumble of hearsay, rumors, and urban legends. No one seemed to have accurate information -- the district office, the program host sites, program administrators -- everyone told us something different about the process.
This goes hand-in-hand with my above suggestion to promote these programs: streamline and clear up this process. Then post the information on the school district website. It shouldn't take dozens of phone calls to various schools and offices to figure out what's going on.
____
These recommendations come with the understanding that the city, like all upstate cities, is dealing with complex issues. The city's finances are complicated. City leadership has a lot on its plate. There are families living within an array of circumstances, all needing services and support. The city's taxes will always be higher than taxes in Clifton Park.
But it's an important question: Does it matter if Albany's families stay, or if they move out within five years? And what can the city do to support and retain families?
Nicole Correia writes at her website and is on Twitter as @nicorreia.
Earlier on AOA:
+ Open House: Living with kids in a Center Square row house
+ Miss Pearl: An eye toward Bethlehem
+ Albany High School: An alum's perspective
Hi there. Comments have been closed for this item. Still have something to say? Contact us.