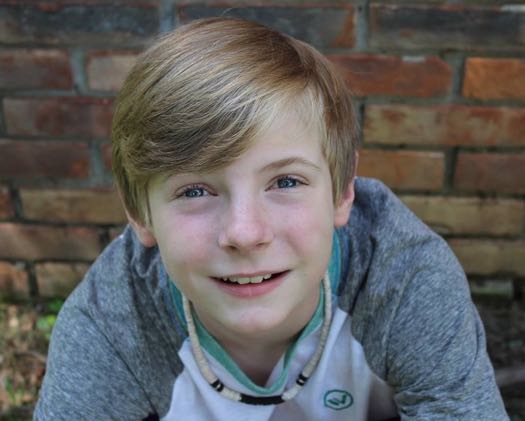 Gifts and giving are on most everyone's mind this month. So, once again, we thought we'd ask a few people to share some thoughts on presents, past and present.
Since a young man's gift is at the center of the classic holiday tale A Christmas Story, we asked Patch Gallagher, one of the kids in Capital Rep's current production of A Christmas Story, The Musical for his thoughts on holiday gifts this year.
What gifts would you like to get this year?
I hope to get a PS4 or a drum set. Those are the two big things I asked for. My cousin has a drum set in his basement and I played the whole day on Thanksgiving. I do every year. It's the only time I get to play. My dad said I'm a natural. It would be really cool if I got a drum set.
What gifts would you like to give this year?
I really haven't had any time to shop yet but I would like to get my mom and dad something nice. They have been driving me back and forth to rehearsals and shows at CapRep for A Christmas Story, the musical. I play Flick -- the kid that gets his tongue stuck to the pole. Maybe I could get them a leg lamp!
What charity would you like to support?
I would like to support the Leukemia Foundation. My aunt Tracey, who is my godmother, was diagnosed with HML leukemia last year. It has been a really hard road for her and there have been so many speedbumps along the way, but she is very brave! She is in a good place right now which is perfect for Christmas!
What was your most memorable gift from childhood?
My Mother gave me a Beyblade on opening night for Les Miserables at Cohoes Music Hall. It was my first show ever. I was so surprised and excited because I really wanted a Beyblade but it was close to Christmas so I didn't even consider that I would get it!
What is your wish for the New Year?
My wish is that my aunt Tracey continues to win the fight again leukemia.
____
Earlier on AOA
+ Holiday gifts: Chopsticks Optional
+ Holiday gifts: Craig Gravina
+ Holiday gifts: Karen Tararache
+ Holiday gifts: Truemaster Trimingham