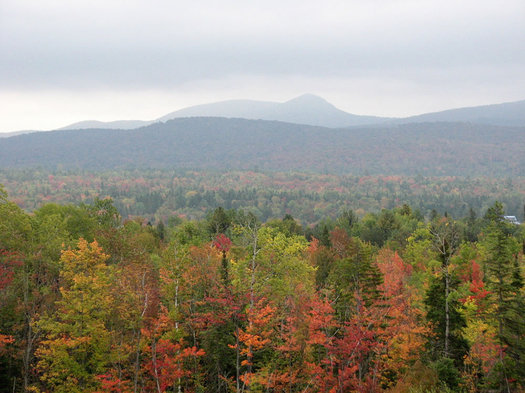 By Cristin Steding
Soon after my look at how to get started hiking the High Peaks this past summer, the state Department of Environmental Conservation publicly suggested that people should think about hiking some different mountains this fall because of overcrowding in the High Peaks.
And that's understandable -- this time of year, at the height of leaf-viewing season, the High Peaks can be insanely crowded. Like hundreds of people on the trail kind of crowded. Besides killing the serene vibe, too many people on the trails can lead to degradation of trails, garbage, and a variety of other problems for the environment.
The High Peaks are great, but they are by no means the only or best hiking trails in the Adirondack region.
So here are a handful of less-crowded alternatives to consider...

A reminder: Any time you're hiking, you should be be prepared with proper footwear, clothing, gear, and water. Check the weather forecasts and trail advisories for the area you'll be hiking. And practice proper trail etiquette, including leave no trace. This article is no substitute for a map or guidebook.
If you're looking for a challenge like the High Peaks...
Hike: Tongue Mountain Range
Closer to Albany than the High Peaks and just as challenging, the Tongue Range near Lake George offers the best of both worlds.
This hike is a grueling 12-mile loop, including nearly 3,000 feet of elevation gain over three mountains. The payoff is worth it, though -- spectacular views of Lake George abound and you'll even visit a waterfall. Rumor has it that the Fifth Peak lean-to has the best views of any in the Adirondacks.
Bring plenty of water and start early, since this hike takes most people 8-10 hours. And be sure to be on the lookout for rattlesnakes too, which are common in this area.
If you want less effort and more reward...
Hike: Baxter Mountain
If you're looking for views of some high peaks but don't want to torture yourself to get there, Baxter mountain is for you. Nestled in the heart of the High Peaks region, this moderate 2.2-mile roundtrip hike is perfect for getting views of the bigger mountains without actually having to climb any. Baxter has only 639 feet of elevation gain, but provides views of Giant, the Dix Range, and the eastern High Peaks.
The trailhead is conveniently located near the ADK Cafe, if you're looking to brunch afterwards.
If you want to start earning a different patch...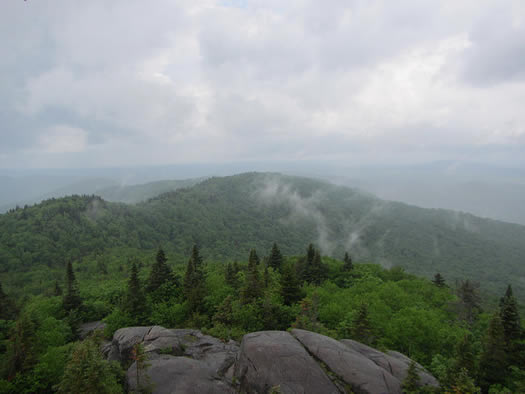 St. Regis Mountain. / photo: Flickr user TheTurducken (CC BY 2.0)
Hike: St. Regis Mountain
Did you know there's another patch to be earned for climbing mountains in the Adirondacks? The best part is, you only have to climb six mountains to get it.
St. Regis Mountain is part of the Saranac 6ers, a smaller and less well-known alternative to the 46ers. St. Regis mountain is a moderate, 6.2-mile roundtrip hike that pays off with panoramic views of Whiteface and Saranac Lake.
The fire tower at the top was recently restored, so the views are even better than before. And if you finish this one, you're 1/6th of the way to your 6er patch.
If you want to bring kids...

A video panorama from the Castle Rock hike by Youtube user Tsur Adar.
Hike: Castle Rock
This little-known trail near Blue Mountain Lake is a great hike to bring kids. There's tons to look at, cool bridges to cross, and it's fun to figure out what parts of a castle the rocks might make.
At 2.2-miles roundtrip, it might be too far for young kids, but a mild elevation gain makes it a quick hike for most. Once arriving at Castle Rock, there are beautiful views of Blue Mountain Lake below. This hike can also be done as a loop.
Be sure to consult a trail map though, since this trail is less trafficked, it also makes it less obvious to follow.
Cristin Steding is a freelance writer and founder of Upstate Club, a guide to outdoor living in upstate New York. You can find her on Twitter and Instagram.
Earlier on AOA:
+ How to get started hiking the High Peaks
+ Get started hiking the High Peaks (Part II)
+ How to hike the High Peaks and not be That Guy
Hi there. Comments have been closed for this item. Still have something to say? Contact us.