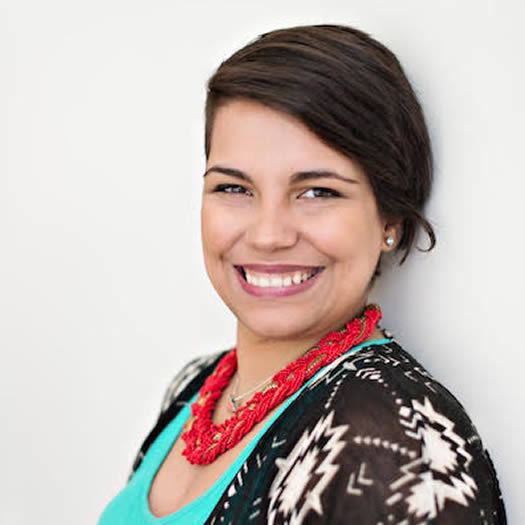 Gifts and giving are on most everyone's mind this month. So we're asking people to share some thoughts on presents, past and present, charities, and wishes for the next year.
Next up: Aray M. Till is a jill-of-all-trades "creative": She is the editor-in-chief/founder of Save the Date in the 518 bridal magazine, a regional publication that spotlights weddings and events Upstate; the managing editor of the Beekman 1802 Almanac; and the marketing director and gallery curator of a non-profit organization, the Lower Adirondack Regional Arts Council (LARAC). She lives for, and encourages others, to "do epic shit" everyday.
What gifts would you like to get this year?
A Time-Turner (Harry Potter fans know the reference). There are so many exciting projects and opportunities in the works but not enough hours in the day to do it all.
On a more realistic note, I would love the Westworld (HBO series) soundtrack on vinyl. We just bought a new record player and while I enjoy our classic collection, to experience some of the soundtracks that I listen to on vinyl would be the icing on the cake.
I would also love to get a gift certificate to Bodywork Professionals for a couple of structural integration "rolfing" sessions with Nick. Look up what "rolfing" is and then book an appointment with Nick, you won't regret it! These massage sessions are invaluable, increasing my daily performance and functionally.
What gifts would you like to give this year?
Part of my job with Beekman 1802 entails going through hundreds of books from publishers to see from which we would like to excerpt/feature. There are some gorgeous titles available and more incredible ones coming out next year. With all that being said, below are some books I want/plan to give this year. I'm also giving out lots of Beekman 1802 products as gifts which could easily be a whole entire post in itself.
First we have, In The Company of Women by Grace Bonney of Design Sponge, an amazing anthology of interviews with 100 women artisans/makers/creatives. I've been a huge fan of Grace for about ten years now and I had the opportunity to interview her a few months back. As Brent (one of the Beekman boys) likes to described her, she's a "dynamo" and the book is inspiring.
As a mom to a toddler who is as obsessed with books as much as I am, a lot of my mommy friends are getting Good Night Stories for Rebel Girls. It's packed with 100 bedtime stories about the lives of 100 extraordinary women from the past and the present, illustrated by 60 female artists from all over the world. By the way, this book is not just for little girls. I believe that everyone needs the occasional bed time story that warms you up and inspires you to be a better version of yourself.
For all the creative friends or anyone who needs that extra "you can do it", I present to you, Adam J. Kurtz's Pick Me Up book. It's a motivational, at times self-guided, journal for arriving at your own place of happiness. The concept of visiting previous pages where you give yourself a pep talk/advice is refreshing.
Last book on my list is Foraged Flora by Louesa Roebuck and Sarah Lonsdale. Talk about "a gorgeously photographed new take on flower arranging using local and foraged plants and flowers to create beautiful arrangements, with ideas and inspiration for the whole year." (Official book description). Escape from the frigid cold of winter and read this book. It will put you in a spring-like, summer state of mind. You don't have to be a florist to love and appreciate this book.
What charity would you like to support?
No Kid Hungry and Planned Parenthood. While I've been fortunate to not have needed the services/help from either organization, I can't even begin to imagine being in the position where their assistance is necessary.
What is your most memorable gift?
The gift that keeps on giving: my daughter. Everyone that knows me knows that she's my whole world.
What is your wish for the New Year?
I wish for tolerance and acceptance. As a nation, we are at a crossroads on many levels and I wish for everyone to take a minute to try and understand the other side, regardless of the subject.
____
Compiled by Deanna Fox.
More holiday gifts 2016
+ Jamel Mosely
+ Nicki Brown
+ Paul Curran
+ Kim Neaton
+ Holiday gifts: Jeff Smith
Hi there. Comments have been closed for this item. Still have something to say? Contact us.