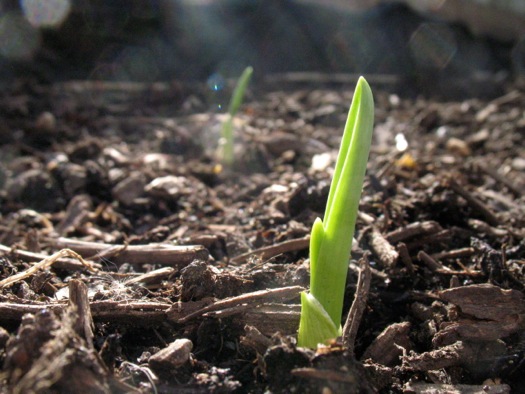 Now is a popular time of year to declare resolutions for the upcoming year. It's just that... well... we slip up, we let them go, and resolutions often get discarded by February.
But the new year is a good prompt to think about who we live -- and how we live where we live. So toward that end -- as much for us as anyone -- here are a handful of goals or aspirations in 2017 (let's skip the "r" word) for making this place not just an address where we live, but a place to which we're connected and engaged.
Try something new
It's easy to get caught in a rut, to do the same things over and over, to go to the same places, to eat the same things. But we do have a lot of choices here, so commit to trying some new-to-you things: Catch a movie at the neighborhood theater you've never been to, stop in for dinner at that restaurant you've heard about but never tried, finally visit that museum you've been intending to check out.
Explore someplace you've never been
The geography of the Capital Region is unusual in that there isn't really one main center to the metropolitan area -- instead there are a handful of urban cores spread around. As a result, there are bunch of little places in between here and there or just past over there. And chances are you haven't spent much time in most of them -- even if you've ever been there at all.
So take an afternoon and head over to Scotia to walk along Mohawk Ave. Visit Ballston Spa and browse the shops. Ramble around Waterford checking out the locks and waterways that cross the village. Take a drive along a route you've never taken before -- like out toward Thacher Park, or along Riverview Road in Rexford.
Heck, just take a leisurely walk across a few different neighborhoods near where you live. You're sure to find something surprising or interesting or new to you.
And if you're up going farther, there are so many day trips and weekend destinations around the region.
Walk more
There are so many good things about walking: it's good for your health, good for the environment, and we'd argue, good for the places where we live. Walking allows us to see a place from a different perspective, to meet new people, and change the way our brains map locations and distances.
Support a local endeavor
You know that local business you love having near you so much? Go there, spend money there, offer the owners and people who work there encouragement.
You know that local group that always seems to be doing something good for the community? Show up at one of its events, donate money, offer encouragement.
You know that local effort you've been thinking is so important? Ask how you can help, offer encouragement.
The things we love about this place will persist only if we support them.
Engage in civic life
Following on that note: If you've been concerned or energized by what's happened lately in national politics, now is the time to dig in locally. Got to a neighborhood meeting. Submit a comment at a public hearing. Vote. Every. Single. Time.
Learn something about this place
We're lucky to live in a place with such a rich, complicated history. So learn a little more about it. Read William Kennedy's O Albany. Check out one of the events at the local historical societies. Take the tour of the Capitol. Talk with an older neighbor about what things were like when they were younger.
Offer constructive feedback
There may never have been a time in human history when more people had the opportunity to express their opinions publicly about the state of things. And sometimes that can feel overwhelming, in part because of the people who abuse this opportunity by attacking others.
But it doesn't have to be that way. We can use these same opportunities to offer constructive feedback: a polite email to a restaurant about how your last visit could have gone better, a friendly conversation with a business owner about a service you thought fell short, a phone call to a politician's office explaining why you disagree with their position. Not everyone is going to take this criticism in the spirit it's delivered. But you might be surprised how often people really are appreciative of respectful feedback.
And offer compliments, too! They're the flip side of the criticism coin. If you got great service, say so! If your neighbor's doing something that helps the street, mention how much you appreciate it! If someone's the best, tell them!
Make a new friend
Say hi to that person you see on the bus all the time. Chat up the neighbor with the beautiful garden. Introduce yourself to a new parent at the playground.
Reach out to an old friend
We probably all have friends from whom we've drifted not for any good reason, but just because... well, life. Message 'em. Give 'em a call. Send 'em a card.
Grow something
There's a simple, life-affirming joy in growing something -- whether it's flowers in a pot on the porch or a whole big backyard garden. Don't know how to start? A bunch of orgs offer classes. Don't think you have the space? There's a good chance there's a community garden near you.
And it doesn't have to be expensive. A $2 pack of marigold seeds, a repurposed old container, and some dirt will provide you with flowers for months this summer.
Restore something
That rusty railing on your porch. The overgrown flower bed in the median on your street. Someone's trust in you.
Embrace the seasons
We get all the seasons here -- and they're often vibrant. So soak 'em up. Breathe deep the crisp, cold air of winter while walking in the snow. Drink in the beauty of the tulips. Bask in the golden summer sun while you dip your toes in a lake. And revel in the fall foliage as you pick your way through the rows of an orchard.
And if you're staring to get tired of a season here... the next one is never more than a few months ahead.
Say Something!
We'd really like you to take part in the conversation here at All Over Albany. But we do have a few rules here. Don't worry, they're easy. The first: be kind. The second: treat everyone else with the same respect you'd like to see in return. Cool? Great, post away. Comments are moderated so it might take a little while for your comment to show up. Thanks for being patient.