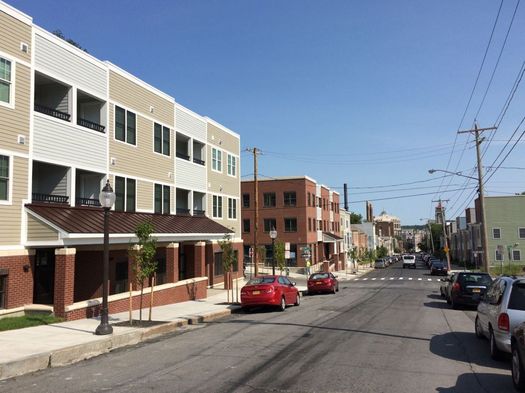 What are the possibilities in Sheridan Hollow?
That question is at the center of a series of events this week focused on the future of the Albany neighborhood.
The events are the latest in a string of similar neighborhood-focused reviews during Rezone Albany that also looked at the Warehouse District, the South End, Central Ave, and the area around the downtown UAlbany campus. Consultants from the national firm Dover Kohl are in town talking with people, gathering input, and mapping out potential plans for the neighborhood.
City planning director Chris Spencer said the Sheridan Hollow review is focused on issues such as in-fill development (tiny houses maybe?), streetscape design, stormwater, and codes and safety. Many of these topics are connected to the actual physical landscape of the neighborhood, which is tucked into a valley between the Capitol and Arbor Hill, just west of downtown proper.
Sheridan Hollow has seen a burst of development in recent years, thanks in large part to new housing and mixed-use buildings built by Habitat for Humanity Capital District and Housing Visions.
The opening public workshop for this week's series was Monday evening. There are open design studio sessions at 200 Henry Johnson Blvd from 9 am-6 pm this Tuesday and Wednesday. And on Thursday the consultants will do a public work-in-progress presentation at 6 pm.
Earlier
+ Imagining possible futures for the neighborhood around UAlbany's downtown campus
+ A few versions of the South End's potential future
+ Thinking about the direction of Central Ave
+ What sort of place should Albany's Warehouse District be?
Hi there. Comments have been closed for this item. Still have something to say? Contact us.