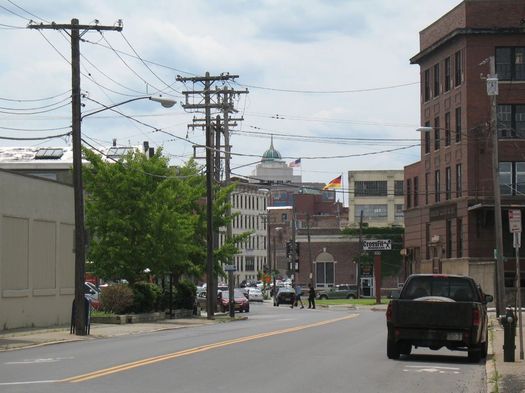 What's become known as the Warehouse District in Albany has a long history as an industrial area -- populated by foundries, factories, and breweries -- dating back more than a century.
But its future could look much different, in large part because people have started to view it as a scene for entertainment and residential, both now and in the near future.
So, what's possible in the Warehouse District? Or, to put the question a bit differently, what should be possible in the Warehouse District?
That's one of the questions people will be answering next week at an event focused on the future of the neighborhood.

The "Warehouse District" is sort of an amorphous term, but generally speaking, it's the area in north Albany along Broadway and North Pearl, roughly from the railroad overpass on Broadway (south end) to the I-90 overpass (north end).
The event -- actually, a short series of events -- is part of the larger Rezone Albany project, which is working to review and overhaul zoning throughout the city of Albany.
The series focused on the Warehouse District will include a hands-on design workshop for the public on May 26, along with open studio time with planning consultants working on the project (May 27-28) and a presentation of their work so far (May 29).
What sort of place?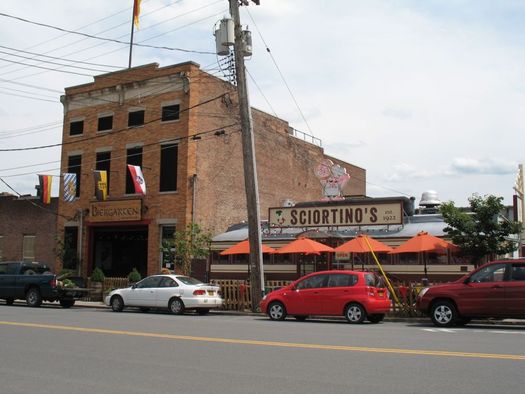 The neighborhood has a growing entertainment scene thanks to businesses such as Wolff's, along with Stout, The Barrel Saloon, Nine Pin, and soon, the new Druther's brewery. (The former Miss Albany/Sciortino's building is slated to become a ramen restaurant.)
The lens through which the consultants -- a firm named Dover, Kohl -- will be viewing the Warehouse District is called "form-based code." And while that might sound super wonky, the general idea is pretty straightforward: How can zoning rules and guidelines affect the feel of a place?
"Form-based code generally has a higher focus on design, placemaking, the public realm, things like that, than it does in terms of building uses," Christopher Spencer, the city of Albany's planning director, explained to us recently. "This is really about what we want that area to feel like, what is the kind of place we're trying to create there."
So that public workshop on May 26 will be seeking to get feedback and ideas from people about what sort of place they want the Warehouse District to be in the future. Does it continue to be a place that feels, and acts, very much like its industrial history? Or does it start to bend in different directions such as residential, entertainment, or retail?
Balancing old and new
"The real importance within the Warehouse District is making sure that we have a balance," Spencer said to us. "So whatever uses that we do interject down there that aren't allowed now, or currently aren't there, that they are compatible with what's going on there. Because there is quite a bit of industrial use down there, there's quite a workforce in that area. So we want to make sure that that balance remains, that we're not pushing industry out of there by introducing new uses."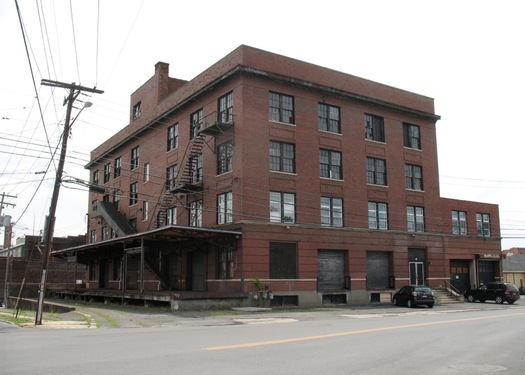 960 Broadway has been floated as a residential/restaurant conversion -- both uses require variances under the current zoning rules.
If people decide they'd like to see the neighborhood start to diversify the sorts of activities there, Spencer said one of the challenges will be parking. Many of the buildings there have large floor plates, but their uses have involved relatively small numbers of people, so the parking requirements have been relatively light -- say, maybe, one parking space per 1,000 square feet of building space. But more entertainment-oriented uses, like a night club for example, typically involve parking requirements more along the lines of 16 spaces per thousand square feet.
Spencer said managing that potential shift in parking demand would involve mixing parking-intensive uses with those that aren't going to draw as many cars.
"We want to make sure our parking requirements are not suburban in nature. We realize that Broadway is along a bus route, that we have a lot of dense neighborhoods in that area. We want to embrace that walkable and bikeable nature within in Albany," Spencer said. "But we don't want to get into a situation where one use dominates and takes all the parking from other potential uses in the area."
So, what sort of uses does Spencer potentially see for the Warehouse District?
Tagging his answer with the qualification that he wants to see what the public's imagination brings to the process, Spencer said he could see a "healthy mix of entertainment" with a small housing component. "I see it as a sort of entertainment place that also might have some live/work environments, it may have some studio spaces, where people might be able to live and work in the same building, things like that."
Rezone Albany: Warehouse District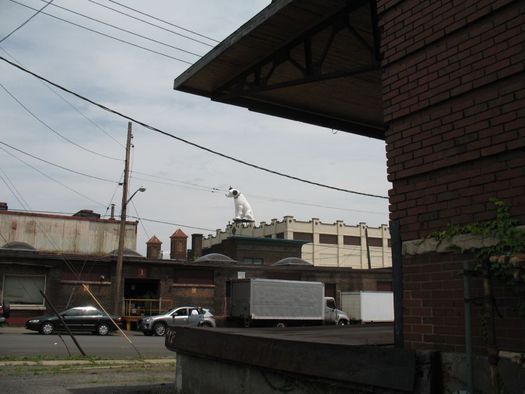 Events are at 981 Broadway in Albany.
May 26: Hands-on design workshop
Opening event, with a presentation and guided questions intended to help draw out the public's ideas. Spencer: "What might [the public's] imagination bring to mind in terms of what that area could be, other areas that they've sort of experienced where there's been an renaissance in a more industrial type area." Tuesday, May 26, 6-8 pm
May 27-28: Open design studio
Drop in to talk with the planners and see how their look at the neighborhood is coming along. Wednesday/Thursday, May 27/28 9 am-6 pm
May 29: Work-in-progress presentation
See what was completed during the week. Friday, May 29, 6-8 pm
Other areas
The Warehouse District is one of what Spencer said will be 4-5 areas around the city that will get this sort of intensive, focused review as part of Rezone Albany.
"In certain areas, the Warehouse District is one, where you've got some opportunity for redevelopment and where you don't really have an established urbanism or walkability, those are the areas where we're taking a deeper dive and a more design-intensive focus to make sure our design and setbacks and where everything gets placed, to make sure all those things are correct. In areas where have a very established building pattern, we probably don't need that."
He said the final list of areas hasn't been settled, yet. But when it is, it will be announced via the Rezone Albany website, which allows you to sign up for email updates.
Earlier on AOA
+ "What would it take to turn this into..."
+ The Nipper building is for sale
+ Architecture gawking in Albany's warehouse district
+ Impact Downtown Albany's vision of what the city's downtown could be
Say Something!
We'd really like you to take part in the conversation here at All Over Albany. But we do have a few rules here. Don't worry, they're easy. The first: be kind. The second: treat everyone else with the same respect you'd like to see in return. Cool? Great, post away. Comments are moderated so it might take a little while for your comment to show up. Thanks for being patient.