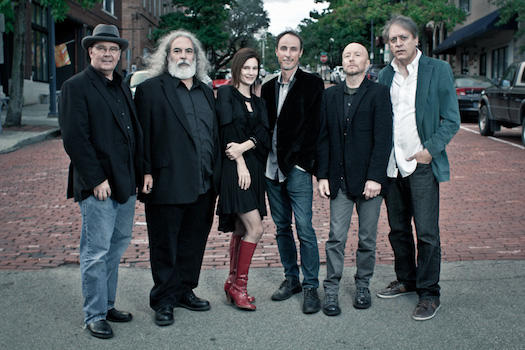 Another fun-filled summer weekend awaits the Capital Region with blueberry picking, roller derby, swimming, music festivals, comedy, the Pig Out, and a Chip Fest.
Here's our list. Pick your favorites and don't forget your sunscreen.
Doing something you don't see here? Tell us about it in the comments. And whatever you're up to, have a fantastic weekend.


Troy Pig Out
Saturday: The annual Troy Pig Out returns to Riverfront Park in Troy. Sample barbecue from a variety of restaurants and vote for your favorite. There's also music, a cornhole tournament, a hot dog eating contest, family-friendly activities, and fireworks. Saturday 10 am-9 pm -- free admission / $2 rib sample tickets
The Chip Festival
Saturday: Saratoga Springs -- which lays claim to the invention of the potato chip -- is hosting a The Chip Festival at the Saratoga City Center. Sample a wide variety of potato and other chips from producers around the country, plus dips and salsas. Family-friendly activities and a chip contest. Saturday 10 am-4 pm -- $5 / free for kids 12 and under
Schenectady County SummerNight
Friday: The Schenectady County Summer Night street festival returns to downtown Schenectady on State Street between Broadway and Barrett Street and on the Jay Street pedestrian mall. Shops will be open, and there will be food vendors, kids activities, a sand sculpture, and fireworks at the end of the night. The music lineup is headlined by Spin Doctors. Friday starting at 5 pm -- free admission
Kids Day at The Plaza
Saturday: The Empire State Plaza's annual Kids Day returns with performances, stories, sing-alongs, and meet-and-greets with Thomas and the Teen Titans. Saturday noon-5 pm -- free admission
Sankofa, The Legacy
Saturday: The Hamilton Hill Arts Center hosts Sankofa, The Legacy, a celebration of 50 years of the art and culture of the African diaspora at Proctors. It's mix of paid and free events including a sci-fi film festival, music by Hannibal Lokumbe and Tiana Asili, Diata Diata Folklore Theatre, an African dance, drum and storytelling group and a performance of For Colored Girls Who Have Considered Suicide When the Rainbow Was Enuf. Saturday various times and prices
Mabee Farm Canalfest
Saturday: Mabee Farm historic site hosts Canalfest, a day of family-friendly fun celebrating the Erie Canal.
Saturday 11 am-3 pm -- free admission
Electric City Comic Con
Saturday: The Schenectady County Public Library hosts the Electric City Comic Con at the at the central library on Clinton Street. Artists, vendors, crafts, book sales, drawing games, panel sessions a costume contest and more. Saturday 10 am-4 pm -- free admission
Albany All Stars Roller Derby
Saturday: The Albany All Stars take on the Roc City Roller Derby at the Albany Capital Center. Saturday 7 pm -- $15 / $5 for kids 10 and under
Albany Dutchmen
Saturday-Sunday: The Albany Dutchmen have two home games this weekend at Siena College. Saturday & Sunday at 5 pm -- $5 / $4 students and seniors / $3 youth
Wrestling Under The Stars
Saturday: While the ValleyCats are away, Wrestling Under the Stars comes to Joe Bruno Stadium, featuring WWE Hall of Famers Booker T, Hacksaw Jim Duggan, Million Dollar Man Ted DiBiase and others. Saturday 7 pm -- $20 and up
Swimming
Pool season is here. Pretty much all the local swimming pools and spray pads are open for the season now.
Pick your own fruit
Blueberries
Blueberry season has begun. Here are a few spots in the Capital Region where you can pick your own.
Cherries
Cherry season only last a 2-3 weeks. There aren't a bunch of places that offer pick your own, but a few that do: Samascott in Kinderhook and Fix Bros. near Hudson.
Free summer concert series
Free summer concert season continues...
Alive at Five
Thursday: The Alive at Five series at Jennings Landing in Albany has Big Daddy Kane with DJ Trumastr, DJ Supreme, and Und3rstanding. Thursday 5 pm -- free admission
Upbeat on the Roof
Thursday: The Upbeat on the Roof series at the Tang Museum on the Skidmore campus has the Decoda Chamber Music Ensemble. Thursday 7 pm -- free
Freedom Park
+ Saturday: Praise in the Park Christian rock. Friday 6:30 pm -- free
+ Sunday: The Route Fifty 5 brass quintet. Sunday 7 pm -- free
Harbor Jam
Saturday: The Harbor Jam series at Mohawk Harbor has Unforgettable Fire, a U2 tribute. Saturday 6 pm -- free
Music Haven
Sunday: The Music Haven series in Schenectady's Central Park has Gabacho Marco, with Heard. 7 pm -- free
Music
Thursday: Halsey at SPAC
Pop. With: Jessie Reyez. 8 pm -- $39 and up
Thursday: Courtney Barnett at MASS MoCA
In the courtyard. With: Vagabon. 8 pm -- $27 ahead / $37 day of
Thursday: John Butler Trio at The Egg
Roots rock. With: Mama Kin Spender. 8 pm -- $38.50 and up
Thursday: BIG|BRAVE at The Low Beat (BIG|BRAVE cancelled due to illness, the other two acts will still play)
Experimental rock. With: Chief, Sun Natives. 7:30 pm -- $8
Thursday: Maybe April at Caffe Lena
Country Americana. With: Michelle Mandico. 7 pm -- $16
Friday-Saturday: Dave Matthews Band at SPAC
They're back. 8 pm -- $45 and up
Friday: Tia Brazda at Parish Public House
"[S]assy jazz-pop gems and vintage style..." 8 pm -- $12 ahead / $15 at door
Friday: The Mammals at Caffe Lena
Americana. 8 pm -- $22
Friday: Chuck Prophet & The Mission Express at Helsinki Hudson
Singer/songwriter. With: Jeremy & The Harlequins. 9 pm -- $20
Saturday: Old Crow Medicine Show at Ommegang
Americana. With: Pap n' Po featuring JP and Pappy Biondo of Cabinet. 7 pm -- $45
Saturday: 10,000 Maniacs at Cohoes Music Hall
With Mary Ramsey as lead vocalist. Saturday 8 pm -- $35-$55
Saturday: Shemekia Copeland
Blues vocalist. 9 pm -- $25
Saturday: Martin Sexton at Caffe Lena
Singer/songwriter. 6:30 pm and 8:30 pm -- $60
Saturday: Back To The Eighties Show with Jessie's Girl at The Egg CANCELLED
"JESSIE'S GIRL has mastered stunning renditions of the world's most vibrant songs, all while dressed up as the unforgettable characters of that decade!" 8 pm -- $25 and up
Saturday: Johnny Two Phones and Suave The Don at Upstate Concert Hall
Hip hop. With: Souly Had with Entreband, Hank $tackz, DJ Hunna G. 7:30 pm -- $13 ahead / $15 day of
Saturday: Super 400 at The Ale House
An acoustic show. 8 pm -- $10
Saturday: BSO: Puccini's La bohème at Tanglewood
"Semi-staged performance sung in Italian with English supertitles." 8 pm -- $23 and up
Sunday: Jason Aldean at SPAC
Country star. With: Luke Combs, Lauren Alaina. 7:30 pm -- $28 and up
Sunday: BSO: Mendelssohn, Beethoven and Bernstein with Yuja Wang at Tangelwood
Super star pianist. 2:30 pm -- $21 and up
Stage
WTF
Thursday-Sunday: The Williamstown Theatre Festival continues this week with productions of The Closet (starring Matthew Broderick) and the world premiere of Artney Jackson by James Anthony Tyler. Tuesday-Sunday various times -- various prices
Ring of Fire
Thursday-Sunday: Capital Repertory Theatre continues its production of the Johnny Cash musical Ring of Fire. (It was in previews this past weekend.) Tuesday-Sunday various times -- $25 and up
Park Playhouse
Thursday-Saturday: The Park Playhouse's first production of the summer season in Washington Park is Damn Yankees. Tuesday-Saturday 8 pm -- lawn seats free / reserved seats $14 and up
Hair
Thursday-Saturday: Berkshire Theater Group presents a production of the rock musical Hair at the Unicorn Theater in Stockbridge. Thursday-Saturday various times and prices
Loch Ness
Thursday-Saturday: Adirondack Theater Festival presents the musical Loch Ness. "On the mysterious waters of the Scottish Highlands, a young girl discovers herself -- and a legendary creature -- in this epic new musical adventure." Thursday-Saturday -- $34-$45
Mama Mia
Friday-Sunday: The Mac-Haydn Theater in Chatham presents Mama Mia, the ABBA musical. Thursday-Sunday various times and prices
Barrington Stage
Friday-Sunday: Barrington Stage presents productions of The Royal Family of Broadway and Typhoid Mary. Friday-Sunday various times and prices
Othello
Sunday: Will Kempe's Players present a production of Shakespeare's Othello at The Beer Diviner in Cherry Plain. Sunday 2 pm -- $20
Alan Cumming: Legal Immigrant at Mahaiwe Performing Arts
Sunday: The Mahaiwe hosts Alan Cumming with his one-man show Legal Immigrant. Sunday 7 pm -- $31-$146
Thoroughly Modern Millie
Friday- Sunday: Not So Common Players presents the musical Thoroughly Modern Millie on stage at the Clifton Commons. Friday-Sunday at 8 pm -- free
Kalamazoo
Friday-Sunday: Curtain Call Theater presents Kalamazoo, a "romantic roller coaster about two 70-year-olds: an Irish Catholic woman and a Jewish, East Coast man who meet on an online dating site. But after their first date, complete with body shots and morning-after tattoos, they discover that they still have a little growing up to do." Thursday-Sunday various times -- $25
Cirque Us presents - StarStruck: A Cosmic Circus
Friday: Cirque Us brings its StarStruck: A Cosmic Circus show to the Round Lake Auditorium. "Join our intrepid Astronomer and gaze into the cosmos, where we fall into orbit with nine acrobat planets, each one the center of their own private universe. Watch these celestial celebrities rocket into stardom, exploring circus through a cosmic lens." Friday 7 pm -- $20
Comedy
Miranda Sings
Friday: The Egg hosts actor/comedian/writer/vocalist Colleen Ballinger playing her character Miranda Sings. Friday 7:30 pm -- $39.50
Down the Rabbit Hole
Friday: Longform improv group Down the Rabbit Hole performs at the MopCo Improv Theater. Friday 8 pm -- $10 / $6 students and seniors
Summer league TheaterSports
Saturday: The Mop and Bucket Company kicks off its summer league TheaterSports tournament. Teams of improvisors compete by creating songs, scenes and games based on audience suggestions. Saturday 8 pm -- $10 / $6 for students and seniors
John Paul Morgan
Thursday-Sunday: Ragin' Cajun John Paul Morgan performs this weekend at the Albany Funny Bone. Thursday-Sunday various times and prices
Boston Comedy Festival Competition
Thursday-Saturday: The Comedy Works in Saratoga hosts a variety of stand-up artists for the Boston Comedy Festival Competition this weekend. Thursday-Saturday various times and prices
Film
Won't You Be My Neighbor
The Spectrum is screening Won't You Be My Neighbor, the new documentary about Mr. Rodgers.
RBG
The documentary RBG -- about Ruth Bader Ginsburg -- is also playing at The Spectrum.
Drive-ins
Here's what's playing at the drive-ins:
+ Malta: Screen 1: Hotel Transylvania 3, Jurassic World / Screen 2: Ant Man and The Wasp, Incredibles 2
+ Hollywood: Jurassic World, Ant Man and The Wasp
+ Jericho Drive-in: Hotel Transylvania 3, Jurassic World
Museums/galleries/talks/walks
Summer Writers Institute
The NYS Summer Writers Institute continues its schedule of open-to-the-public readings by authors at Skidmore. This week's schedule:
+ Thursday: Mary Gaitskill & Vijay Seshadri
+ Friday: Adam Haslett & Amy Wallen
The events are in Palamountain Hall at Skidmore. Thursday-Friday 8 pm -- free
Frances Day
Saturday: The Tang Teaching Museum hosts its annual Francis Day, with drop-in activities like printmaking and button making, giveaways, curators tour, music by Alex Torres & His Latin Orchestra and more. Saturday 2-6 pm -- free admission
Ten Broeck Mansion family Saturday
Saturday: Albany County Historical Association presents a free family day at Ten Broeck Mansion, with a scavenger hunt, craft activity and tours of the mansion. (Tours start at 3 pm and are $5 / $4 for seniors and students / $3 for children 12 and under.) Saturday 11 am-1 pm -- free
Schuyler Sisters Book Slam
Saturday: Schuyler Mansion hosts a Schuyler sisters book slam. Two published authors and a doctoral candidate will discuss Angelica, Eliza, and Peggy Schuyler. There will be a book signing and self-guided tours of the mansion. Saturday tours 3 pm, talks 4 pm -- $3 suggested donation
Tim Youd: Retyping "Ironweed" by William Knnedy
Sunday: Artist Tim Youd will be at the Albany Institute, retyping Ironweed on the same type of typewriter used by William Kennedy. (He'll also be there next week.) Sunday noon-4:45 pm
UAlbany Art Museum
The UAlbany art museum continues Younger Than Today: Photographs of Children (and sometimes their mothers)by Andy Warhol. It's part of a series of five Andy Warhol exhibitions being presented at five Hudson Valley College Museums this year. (On display through September 15.)
Also on display:
+ Mickey Mouse has grown up a Cow: Videos by Kalup Linzy, Yoshie Sakai, Frances Stark, and Abbey Williams
+ Triple: Alex Bradley Cohen, Louis Fratino, and Tschabalala Self.
The Fields Sculpture Park
The Art Omi Fields Sculpture Garden has its new summer exhibition on display. It's a fun exhibit of outdoor sculptures. It's free and open to the public.
The Clark
The Clark's two new summer exhibitions Women Artists in Paris, 1850-1900 and The Art of Iron: Objects from the Musée Le Secq des Tournelles, Rouen, Normandy have opened.
Saratoga Auto Museum
The Saratoga Auto Museum in Spa State Park has a cars of the 1950s exhibit.
USS Slater
The USS Slater is open for the season.
State Museum
The State Museum has a few new exhibits: "A small fort, which our people call Fort Orange" and Art of the Erie Canal.
Hyde Collection
The Hyde Collection has an exhibit of work by Rockwell Kent. (On display through July 22.)
Washington County Farm Tour
Sunday: The Upstate Alliance for the Creative Economy and partners are leading a bus tour of five Washington County farms including tastings and snacks. The tour begins and ends at Hubbard Hall. Sunday noon-6 pm -- $55
Polo
Friday and Sunday: Saratoga Polo Association is hosting matches on Friday and Sunday this week. Matches are played on Whitney Field or on adjacent fields. Here are some hints for novice polo spectators.Friday and Sunday 5:30 pm -- various prices
Rodeo
Friday: The Double M Rodeo in Ballston Spa is open for the season. Friday 8 pm -- $15 / $5 for kids
Clearance sale at Proctors
Thursday-Friday: Proctors hosts an indoor garage sale at Key Hall with memorabilia and more. Thursday and Friday noon-7 pm
Farmers markets
+ The Troy Waterfront Farmers Market is outdoors on River Street. Saturday 9 am-2 pm
+ The Delmar Farmers Market is outside at Bethlehem Central Middle School. Saturday 9 am-1 pm
+ The Saratoga Farmers' Market is outside at High Rock Park. Saturday 9 am-1 pm
+The Colonie Farmers' Market is at The Crossings. Saturday 9 am-1 pm
+ The South End Healthy Market opens its season at the Capital South Campus Center. Saturday 10 am-3 pm
+ The Schenectady Greenmarket is outdoors around City Hall. Sunday 10 am-2 pm
+ The Spa City Farmers' Market is outside at the Lincoln Baths. Sunday 10 am-2 pm.
Troy Makers Market
Saturday: Local craft vendors will display and sell wares at the Troy Makers Market in conjunction with the Troy Waterfront Farmers Market. Saturday 9 am to noon
The Albany Institute of History and Art, Downtown Troy BID, and The Spectrum advertise on AOA. And AOA is a sponsor of At The Plaza.
Say Something!
We'd really like you to take part in the conversation here at All Over Albany. But we do have a few rules here. Don't worry, they're easy. The first: be kind. The second: treat everyone else with the same respect you'd like to see in return. Cool? Great, post away. Comments are moderated so it might take a little while for your comment to show up. Thanks for being patient.