Items tagged with 'Bennett Campbell'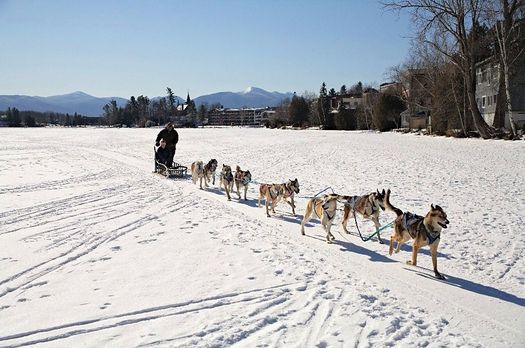 By Bennett Campbell
There's still a little winter left, and if you're looking for a way to make the most out of it, Lake Placid is less than a two-hour three hour drive from the Capital District. Sure, Lake Placid is a bit of a tourist trap, but as a two time host of the Winter Olympics it comes by it honestly (only seven cities can make that claim).
Now, I'm not a fan of tourist traps. I'd rather let wild hyenas pull my toenails off than shop for cheap souvenirs or pay $10 more than I rightfully should for a steak. Lake Placid has some of that, but it also has real history and plenty of locals who are trying to survive and keep the magic alive. Yes, there's a faux outdoor outfitter outlet, but there's also a local movie theater and dozens of shops and restaurants that will give you an authentic Lake Placid experience.
Here are a few ways to get the best from your visit.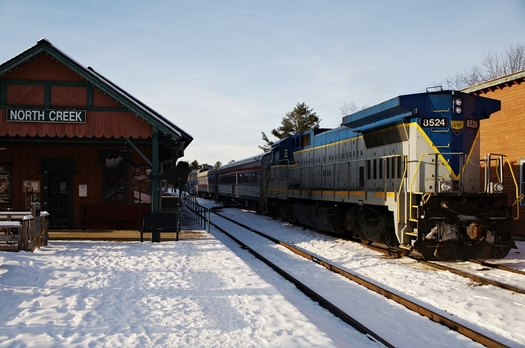 By Bennett Campbell
It was still dark enough to see stars overhead when I came to the Saratoga Springs train station, bundled up against single-digit temperatures. By the time the sun rose over hills and treetops I was riding toward the Adirondacks on a trip that until this year, no one had taken since 1942. The Gore Mountain Snow Train was bound for North Creek and I had a panoramic view of the snow-covered landscape rolling by.
After the jump, a little bit of my trip, complete with photos.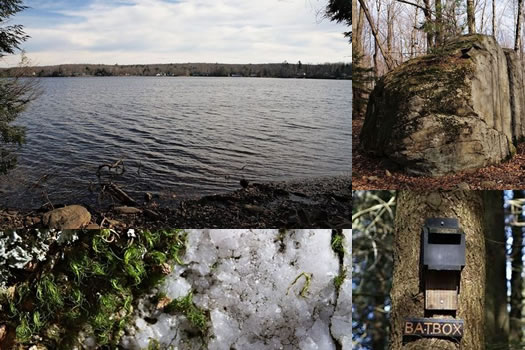 By Bennett Campbell
My hiking partner saw the Pileated Woodpecker through the naked beech and maple trees just before I heard it. Alternately calling in a kek-kek that starts slow but speeds up into a laugh, and drilling into trunks like a jackhammer with its three inch bill, the crow-sized bird flitted from tree to tree as we tried to get closer. Crashing through the brush a startled buck cut our chase short, dashing across the path behind us and trotting to a safer spot deep in the woods.
This is late fall in the Dyken Pond Environmental Education Center -- 600 acres of public land in Rensselaer County where you can witness an abundance of nature.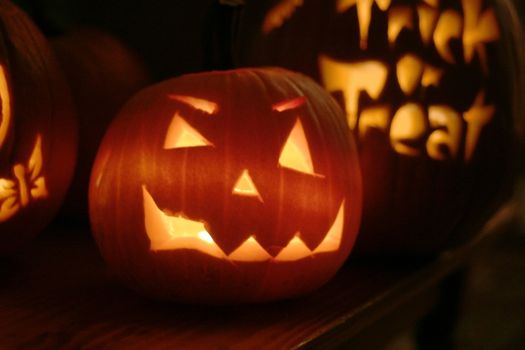 By Bennett Campbell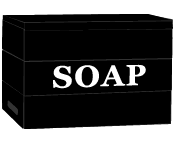 Maybe it has to do with being born in October, but fall has always been a special season to me. In the span of just a few weeks our environment undergoes profound change, and with it my spirit.
Fall days are inescapably tinged with the expectation of winter. It instills a kind of fear in me, a fear of passing time, urging me to finish the year's forgotten plans. The untaken day trips, the long and intimately boozy nights with friends, the mornings awoken in the wilderness, that last outdoor picnic, the lazy afternoon flânerie.
Yet whether or not I accomplish any of it, year after year I swim happily and languidly through the fall, landing contentedly in winter and ready for the respite that harshest of seasons brings.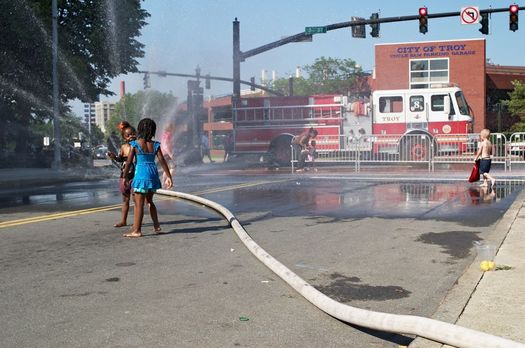 AOA is taking it easy this week, enjoying a lot of the great stuff Capital Region summers have to offer. (Yes, ice cream will be involved.) While we're away, a few local photographers will be sharing how they see summer in the Capital Region.
Today's photos are from Bennett Campbell. We're always interested in the world as he sees it -- whether it's local events, the Adirondacks or abandoned buildings. One of Bennett's photos was recently named an honorable mention at the 33rd Photo Regional at the Albany Center Gallery.
Here are a few scenes from his summer adventures in the Capital Region.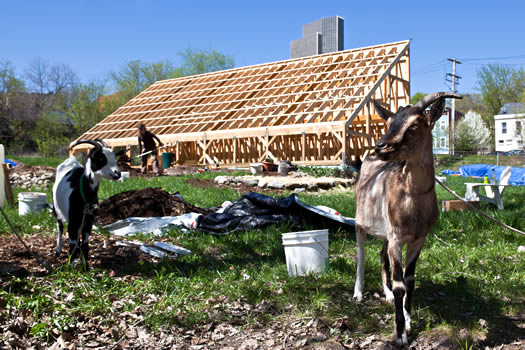 Sebastien has an excellent post about the recent work at multiple sites for the Vacant Lot Project in Albany's South End. He and Bennett have been documenting the project as it moves along. As Sebastien writes of this most recent photoset:
I came back with a lot of pictures, which I trimmed down to a count of 70. Here's hoping that some of the photographs on this page will inspire you to get involved in this neighborhood, or your own. This is only a glimpse at the great work a community can get done when they came together.
Here's a link to Bennett's photoset from the day.
The Vacant Lot Project is a cool idea -- it's turning sites that could be seen as liabilities into neighborhood assets. And it's a great to see people working to make a neighborhood a better place.
Earlier on AOA: The Grand Street Vacant Lot Project
photo: Sebastien B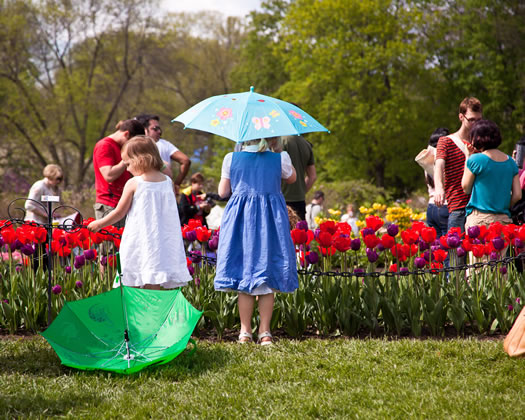 Bennett and Sebastien sent along nice photo sets from the Tulip Festival.
A handful of photos from the sets are after the jump. Re-live the flowers, the music, the lassos...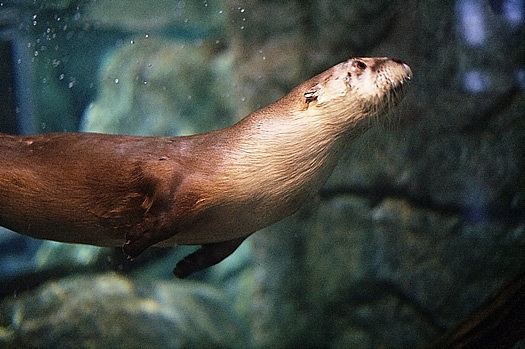 By Bennett V Campbell
If you've wanted to explore the Adirondacks but don't know where you begin, the Wild Center in Tupper Lake is a good place to start. You can learn about the history and biology of the largest park in the lower 48 states -- and being almost smack in the middle of the Adirondacks makes it an ideal starting point for a variety of day trips.
Also, they have otters.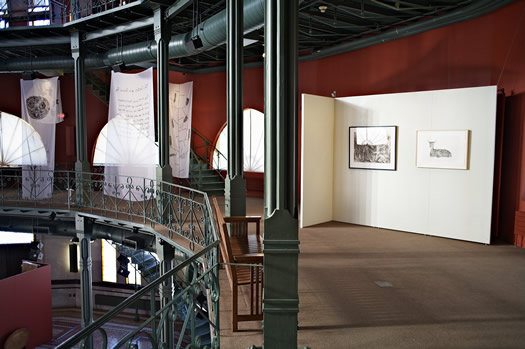 By Bennett V Campbell
The Nott Memorial at Union College is itself a work of art. If the dramatic circular structure, slate dome, and large windows letting natural light pour in from all sides aren't enough, the second floor hosts the Mandeville Gallery. And the current exhibition is worth checking out.
"Of Weeds and Wildness: Nature in Black & White" brings together 17 nationally and internationally recognized artists working in a variety of media. Kara Jefts, the gallery's interim director, was kind enough to give me an impromptu tour, fielding a few questions about the exhibit itself and the Nott Memorial in general.