Items tagged with 'Elisabeth Draper'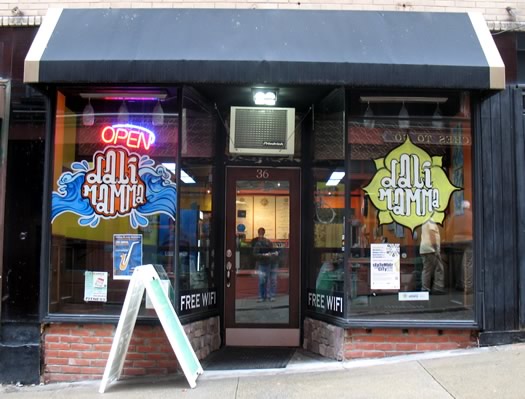 By Elisabeth Draper
When Katrin Haldeman conceived the name "Dali Mamma" she wasn't exactly sure what it would be. She just knew that she liked the name. Over time, Haldeman decided that her love for, and the healing power of, food would be best channeled into a cafe --and the Dali Mamma was born.
Upon entering the Dali Mamma, a small cafe on Maiden Lane in downtown Albany, you're almost immediately greeted by owner Katrin Haldeman and her crew. "I strive to create a personal connection to my customers and I try to learn everyone's name," said Haldeman.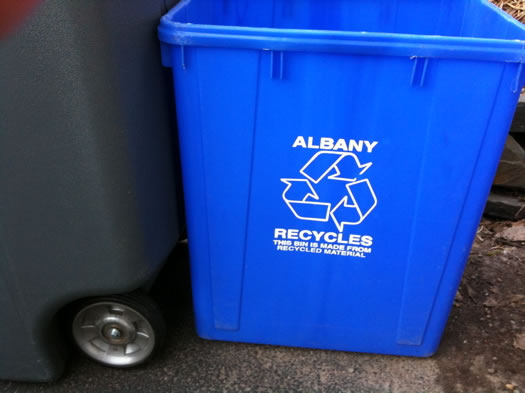 By Elisabeth Draper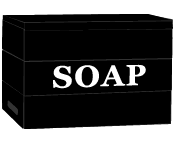 For the past four years I have watched one family in my neighborhood put out more trash bags in one week than I thought possible. On average, they have at least five bags of trash every week and no recycling bins. Through the clear trash bags I can see metal cans, plastics, and cardboard. This drives me bananas.
Why?
Well, mostly because the city of Albany provides trash pick-up and recycling at no additional cost to homeowners. In the suburbs, most folks pay for trash pick-up, but in Albany, it's free. Well, sort of -- the cost is figured into municipal taxes. In addition to their trash and recycling pick-up, Albanians are provided with recycling bins for paper, cardboard, cans, glass, and plastics -- all plastics (1-7). That's a huge bonus -- not all municipalities recycle all plastics.
Perhaps this is why my neighbor's behavior drives me so batty; all they have to do is separate their recycling. But recycling isn't required in Albany. So, other than your own conscience, there's no incentive.
Just so we're clear, I'm not stalking these folks, but anyone who owns a dog or walks in their neighborhood regularly is likely to observe the goings-on there; and since this has been going on for a while, I think we need to change things up.
By Elisabeth Draper
Last St. Patrick's Day was a memorable one, to say the least, but for all the wrong reasons. It's a great holiday -- just one better celebrated without destruction, arrests, and bunch of other regrettable behavior. The celebration shouldn't leave an unsightly pockmark on a city and region with a proud Irish history.
So, to help reset the course of St. Patrick's Day in the Capital Region, here are a bunch of local ways to celebrate the holiday. From music, to food and drink, dance, history, and shopping, use this guide to make the most of the time of year where everyone is Irish, if only for a day.
Slainte!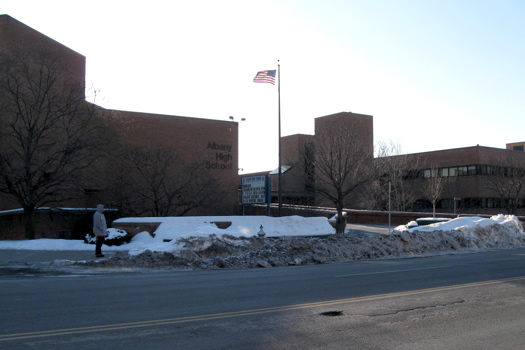 By Elisabeth Draper
Some people I've met have found it hard to believe that I'm a graduate of Albany High School.
When I was in high school I worked at a store in Stuyvesant Plaza. An older customer once asked where I went to high school, so I told her. She subsequently went on to tell me how she, too, was an Albany Academy girl and what a fabulous education I must be receiving. I hated to correct her, as she was so happy to reminisce, but I said, "No, no -- I go to Albany High."
Her response? A rather deflated, "Oh."
I attended Albany High from 1995 through 1999 and the perception of the school hasn't changed much in 12 years. And while I can't attest to the student experience today, I've always been appreciative of my time at Albany High and am proud to be a Falcon.
Let me tell you why.