Items tagged with 'Hillary Clinton'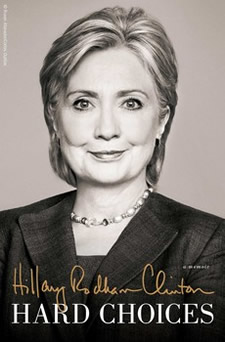 Hillary Clinton will be at the Northshire Bookstore in Saratoga Springs for a book signing July 29. Tickets are required for the event, and they're available now -- Northshire says there's a "limited number" of them.
Buying Clinton's new memoir, Hard Choices, gets you a ticket. Book purchases can be made in person or via phone -- there are no online sales.
Given the expected popularity of Clinton's appearances, there are number of guidelines for the event (at the link above). There will be a wristband system for entry.
The event is scheduled to start at 12:15 pm on Tuesday, July 29.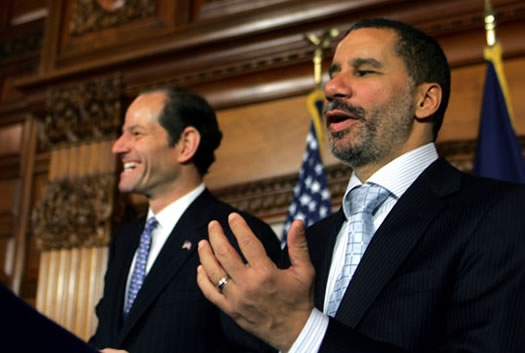 The news that Eliot Spitzer had been caught in a prostitution sting went public a year ago today.
It almost seems like it's been even longer than that -- so much has happened since then. After a year, who's up? Who's down? We've put together a scorecard.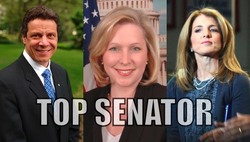 On the latest episode of Top Senator: David Paterson refrains from getting his gut involved, Maureen Dowd says "thank God," and candidates answer questions about their kids' Facebook accounts.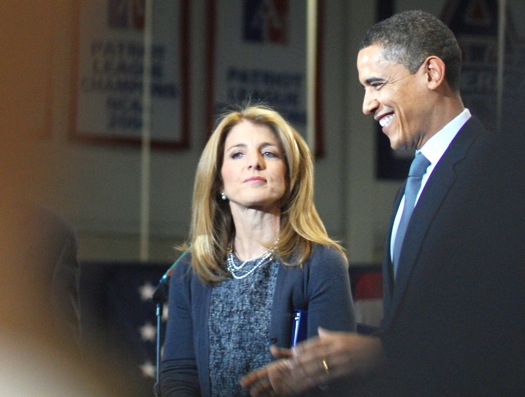 The big buzz right now is that Caroline Kennedy could be in line to replace Hillary Clinton in the Senate.
David Paterson says the daughter of JFK has talked to him about the seat, but he called the conversation "informational" and said Kennedy didn't outright express an interest in the job -- though he did indicate she's "thinking about it." (He also used the situation for some humor at a dinner this past weekend.)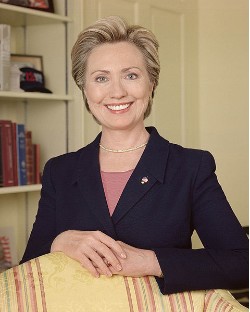 Barack Obama officially announced today that he's nominating Hillary Clinton to be his Secretary of State. So, New York's going to need a new senator.
David Paterson gets to pick Clinton's replacement. The Gov's said to be leaning toward picking someone who's some combination of 1) a minority, preferably a Latino 2) from upstate 3) a woman. Here's a breakdown of the people who seem to be the front runners. We've also included a few names that are notable, but not necessarily likely:

In a New York Mag piece about Hillary Clinton, John Heileman takes up the supposed rumor that Hillary might consider running for governor of New York if Barack Obama ends up in the White House (emphasis added):

One rumor going around New York is that she'll run for governor -- an eventuality only marginally more likely than my pursuing that office. HRC cares not a whit about state government. She loves Washington, thinks of it as home, and of Albany as hell (smart gal!). Consider further that becoming governor would require taking on the incumbent, David Paterson, who has indicated no intention to be a temporary fill-in. Hillary challenging another African-American in a Democratic primary? Fat chance.

Well, hell seems a bit strong. But, come to think of it, the state budget process has always kind of struck us as resembling purgatory...
flames in photo illustration: Flickr user Crystl, used under a CC license