Items tagged with 'Sheldon Silver'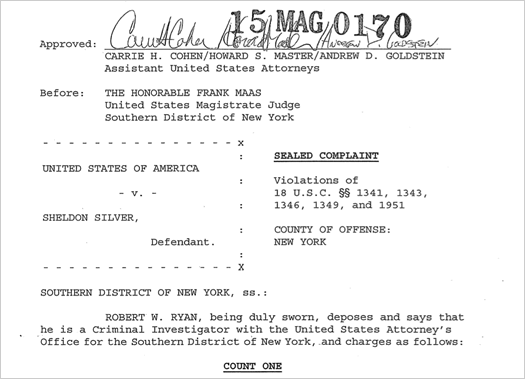 As you have no doubt heard incessantly today, Sheldon Silver -- the loooongtime speaker of the state Assembly, one of the most powerful politicians in New York -- was arrested by the feds today on corruption charges. Silver said Thursday afternoon that he's "confident that when all the answers are aired I will be vindicated." [State of Politics]
So what exactly are the feds accusing Silver of having done?
Here it is, broken down in a quick-scan format.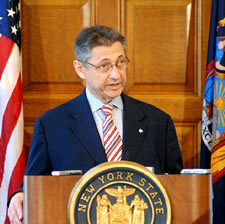 Huge state politics news: Sheldon Silver has been arrested by the feds on corruption charges -- he turned himself in to the FBI Thursday morning in New York City, according to the New York Times.
NYT first reported back in December that Silver was under investigation by the feds, and reported Wednesday night that the Speaker of the state Assembly would be arrested. From NYT:
The investigation of Mr. Silver began after Gov. Andrew M. Cuomo in March abruptly shut down an anticorruption commission he had created in 2013.
The federal inquiry, led by the United States Attorney for the Southern District, focused on payments that Mr. Silver received from a small law firm that specializes in seeking reductions of New York City real estate taxes.
While it is legal for lawmakers to hold outside jobs, investigators said Mr. Silver failed to list the payments from the firm, Goldberg & Iryami, on his annual financial disclosure filings with the state.
In the past, Mr. Silver has been criticized for his outside law practice, a lucrative career that supplements the $121,000 he earns as speaker.
In 2013, Mr. Silver earned at least $650,000 in legal income, including work for the personal injury law firm, Weitz & Luxenberg, according to his most recent financial disclosure filing.
But what he does to earn that income has long been a mystery in Albany, and Mr. Silver has refused to provide details about his work.
Silver's attorneys issued a statement Thursday morning: "We're disappointed that the prosecutors have chosen to proceed with these meritless criminal charges." [WSJ]
As recently as two weeks ago Silver, in typical Sheldon Silver fashion, calmly no-commented the news that he was under investigation. [NYDN]
Silver, who represents a section of lower Manhattan, has been speaker for just short of forever (well, 1994), the second longest tenure in New York history. He is one of "The Three Men in a Room" of state government. And he's demonstrated a remarkable ability during that time to ride out the waves and scandals (of which there have been many) in the legislature. Here's a NY Mag article from a few years back that looked at Silver's ability to persist.
More than 30 New York state legislators have faced ethical or criminal charges since 2000, according to list kept by the Rochester Democrat and Chronicle.
Some history: Over at State of Politics, Liz Benjamin looks at what happened the last time an Assembly speaker was arrested, in 1990.
photo: Nyer42 via Wikipedia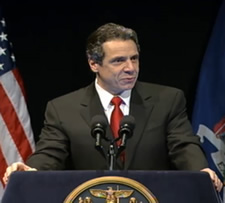 To much fanfare (and powerpoint) Andrew Cuomo presented his proposed state budget yesterday.
During the presentation he described the state as "functionally bankrupt," and remarked that he viewed his dental appointments for root canal as a welcome respite from the budget process. So, that gives you a sense of where the state's at.
We've read a bunch of the details and coverage of the budget so you don't have to. Let's get to it...
There will be much coverage of Andrew Cuomo's first State of the State speech all over the media. But if you're just looking for a quick overview of what he said, or just enough to not have a blank look when someone says, "hey, how about that State of the State? -- here's a quick scan...
Andrew Cuomo has publicly declared that he's running for governor (finally).
Here are a bunch of the quick scan highlights from the coverage, including bits about Cuomo's plan, his apparent cold shoulder toward Sheldon Silver, being an insider-outsider-upsidedownsider and Sandra Lee.
New York Now has posted a condensed version of today's public state leaders meeting about the budget. (You might say it's a package of "highlights," but somehow that word doesn't seem appropriate for New York State politics.)
The meeting kind of reminded us of a really uncomfortable family dinner where a few of the people argue over some longstanding grudge while everyone else stares at their plates and contemplates the mashed potatoes.
Oh, and David Paterson would like Scottie to beam him up.
It should all be good material for Ira Glass.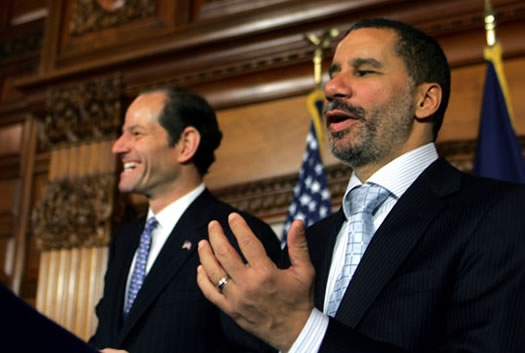 We've read (too) much of the reaction to David Paterson's decision to exit the race for the governor.
Here are a bunch of the quick-scan highlights -- about lame duck status, Paterson's work habits, calls for resignation, the budget, Andrew Cuomo and... yet another SNL skit.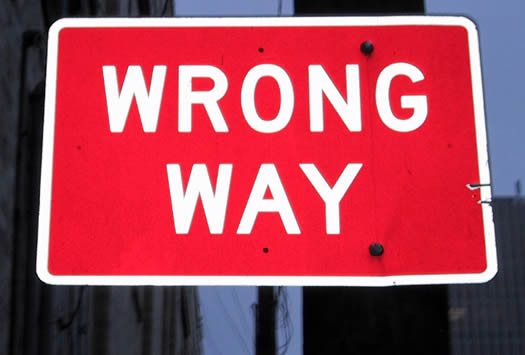 The Siena poll out today has some interesting -- if not necessarily surprising -- results.
People are still down on David Paterson (though marginally less so) -- but they've also turned against pretty much everyone else in state government (with one exception).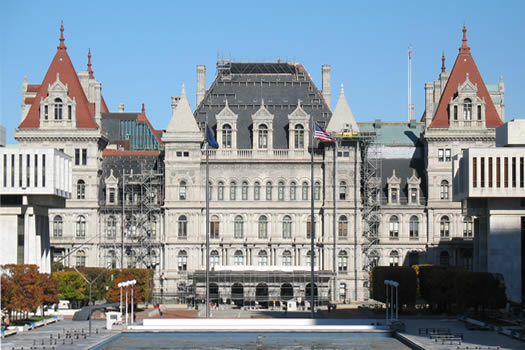 This year's almost $132 billion state budget has provoked quite a few, uh, passionate reactions.
Here's the condensed version of what people are saying...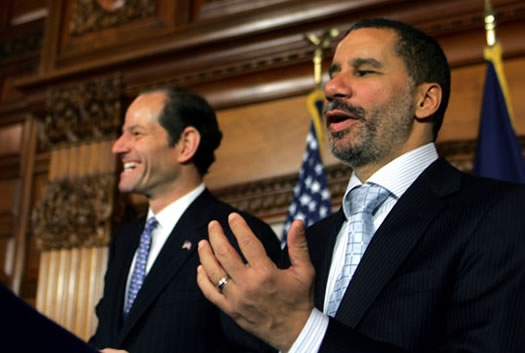 The news that Eliot Spitzer had been caught in a prostitution sting went public a year ago today.
It almost seems like it's been even longer than that -- so much has happened since then. After a year, who's up? Who's down? We've put together a scorecard.