Items tagged with 'Valentine's Day'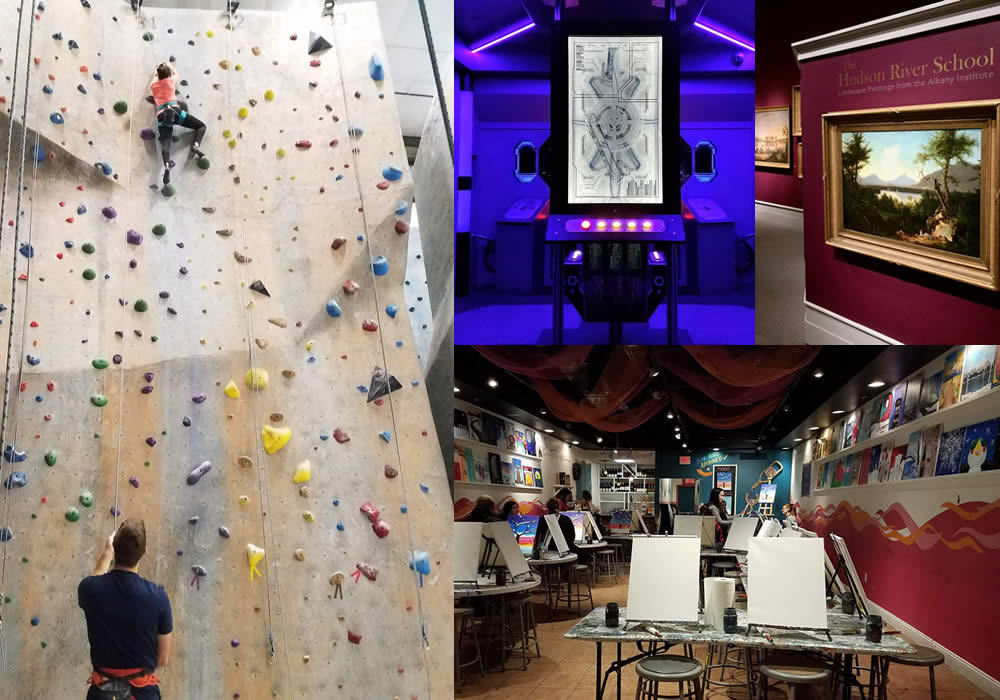 By Cristin Steding
Valentine's Day is nearly upon us. Do you have any plans?
A little more than half of adults in the US celebrate Valentine's Day, according to the National Retail Federation. And if the influx of prix fixe menus advertised by every restaurant that could conceivably serve three courses means anything, the traditional romantic dinner remains a popular way to celebrate.
But if you're not the type to shell out $100 for a meal where the menu is limited -- or if you've been there, done that, and are looking for something a little more adventurous -- you've got options.
Here are six alternatives to gazing into each other's eyes in a candlelit restaurant this week...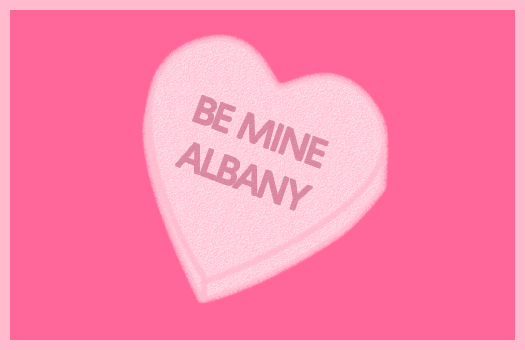 A few weeks ago, as part of a drawing, we asked people about small, everyday expressions of love that they see in their lives. There were a lot of great answers -- reading the list made us feel all warm inside.
So, we thought it'd be fun to gather up the most commonly mentioned expressions and highlight some of them.
Because Valentine's Day.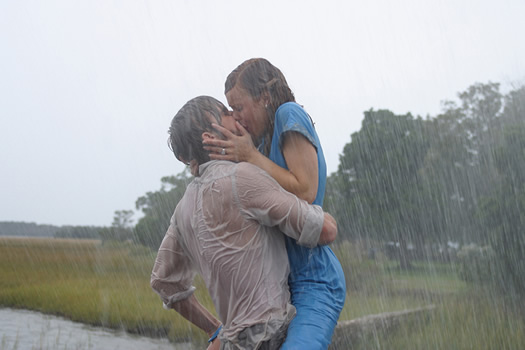 We got an email recently from Gabby asking for some Valentine's Day ideas that didn't involve spending a lot of money.
So, Gabby, here is a list.
And if anyone would like to share other ideas, we'd love to hear them...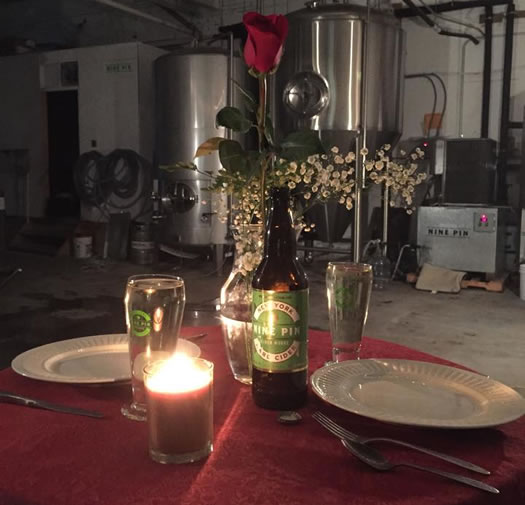 Drawing's closed!
Nine Pin Ciderworks and Jeff Loshinsky Catering are teaming up to host a "Cider is for Lovers" Valentine's Day dinner on February 14. Blurbage:
Bring your Valentine for a unique dining experience at New York's first farm cidery. For one night only,Nine Pin's industrial setting will be staged for lovers. Award Winning Chef Jeff Loshinsky will showcase a romantic four course dinner paired with four glasses of Nine Pin's finest ciders.
We have a pair of tickets to the dinner, and we're giving them away. To enter the drawing, please answer this question in the comments:
What's a small, everyday way that someone expresses love for you, you express love for another person, or you see how other people express love for each other?
Grand gestures -- the elaborate marriage proposal, the extravagant gift, or whatever -- get a lot of attention. But life is mostly a bunch of small moments strung together. And showing your love for someone -- whether it's your partner, friend, family member, whoever -- is often about the small things we do for each other. Maybe it's time made for someone, listening during a tough day, or cooking that person's favorite dinner on a Tuesday night.
So, this could be anything. We'll draw one comment at random. That person gets the pair of tickets.
The Valentine's Day dinner at Nine Pin starts at 7 pm on February 14. Tickets are $85 per person. For reservations: 449-9999.
Important: All comments must be submitted by noon on Thursday, January 29, 2015 to be entered in the drawing. You must answer the question to be part of the drawing. (Normal commenting guidelines apply.) One entry per person, please. You must enter a valid email address (that you check regularly) with your comment. The winner will be notified via email by 5 pm on Thursday and must respond by 5 pm Friday, January 30.
Jeff Loshinsky Catering catered the Rail, River, Hudson tour, and Nine Pin Ciderworks was a sponsor.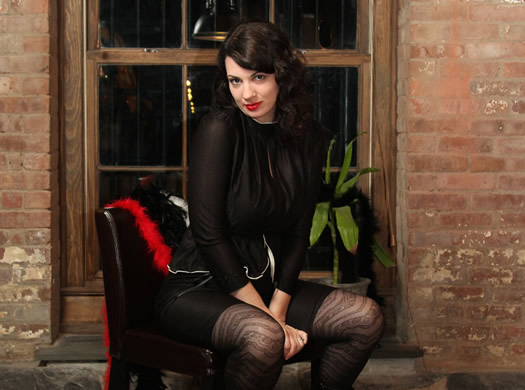 By Lauren Hittinger
There's a new kind of Valentine's Day event at the Takk House in Troy this year. And it involves masquerade, burlesque, a mysterious host, and a whole lot of secrecy.
Zhenelle Falk is planning The Love Story, a carefully-orchestrated alternative to Hallmark cards and heart-shaped boxes.
I chatted with her about this immersive event that is aiming to be frightening, exciting, and sexy all at once.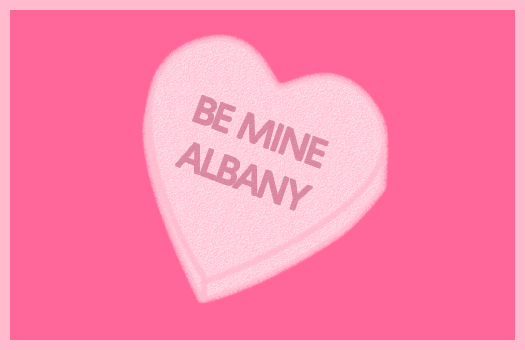 For Valentine's Day we thought we'd whip up something fluffy: a little infographic of local bits related to holiday, love, and attraction.
Among the bits: the number of single people, the price of roses, Ferris Wheels, engagement rings, and... Craigslist.
It's after the jump.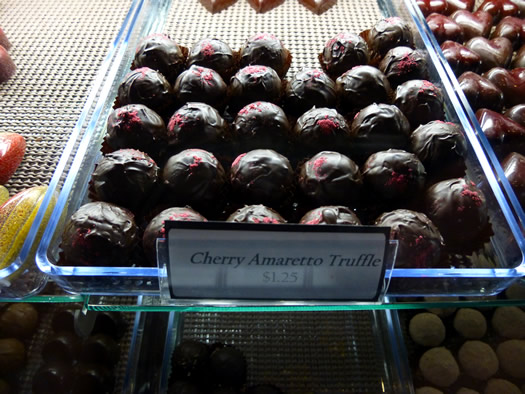 By Daniel B.
Update October 2013: This place is now closed, replaced by a juice bar.
____
Valentine's Day is for suckers. Going out to a restaurant on February 14 is like going to a nightclub on December 31. It's crowded to the gills and everyone is filled with impossible expectations. Plus, attempting to celebrate the special relationship you share with your lover, by having the exact same meal as the couple at the table next to you, seems misguided at best.
And maybe you find yourself alone in the dreariest part of the winter doldrums.
So, forget Cupid and his stupid little wings for just a moment. Regardless of your feelings about the upcoming holiday, and regardless of your relationship status, do not miss out on the opportunity to indulge in a box of chocolates.
Some of the best chocolate in the region just got a whole lot closer. And after trying a bunch of them, here's a little insight that will help you fill your box.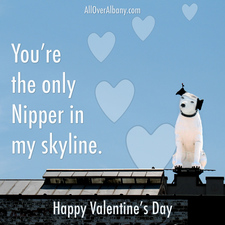 Using only scissors and a glue stick, we've made a new batch of AOA valentines for this year's Valentine's Day.
That's one of them on the right. A full size version, plus a few more (including one returning from last year), are after the jump. Please feel free to copy/email/facebook/tweet/pinterest as you like.
Happy Valentine's Day.