Items tagged with 'hiking'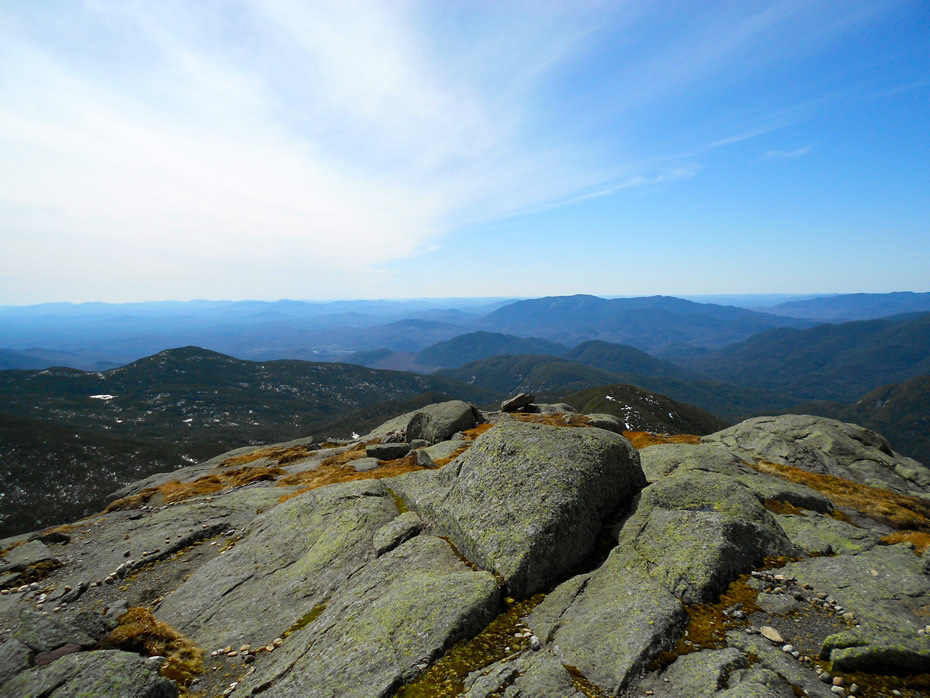 The Adirondacks -- the High Peaks especially -- have been a very popular spot for hikers over the last decade or so. And that's resulted in all sorts of related issues, from crowding to trash to parking problems.
This week the state Department of Environmental Conservation announced it's taking up "a multi-year, comprehensive effort to promote sustainable tourism, and address public safety in the Adirondacks." Press release blurbage (emphasis added):
Popular destinations on DEC lands within the Adirondack Park such as the High Peaks, Dix, Giant and Hurricane Wildernesses, Baxter Mountain, and the Saranac Lake 6'er peaks, are attracting an unprecedented number of users.
To improve public safety and reduce impacts to natural resources in the area, DEC held four focus group meetings this past winter to generate ideas and information to support recommendations, particularly to address overuse challenges in the High Peaks region and the Route 73 corridor between Exit 30 of the Northway and Lake Placid in the Adirondacks. The meetings were held in partnership with the towns of Keene and North Elba and involved a wide range of stakeholders. With input from DEC land managers, the meetings helped the agency identify specific strategies and actions to be taken in 2018 and 2019.
Actions along the Route 73 corridor are scheduled to start during the July 4th holiday week and are being implemented with state agency partners and municipalities. The first phase of actions include: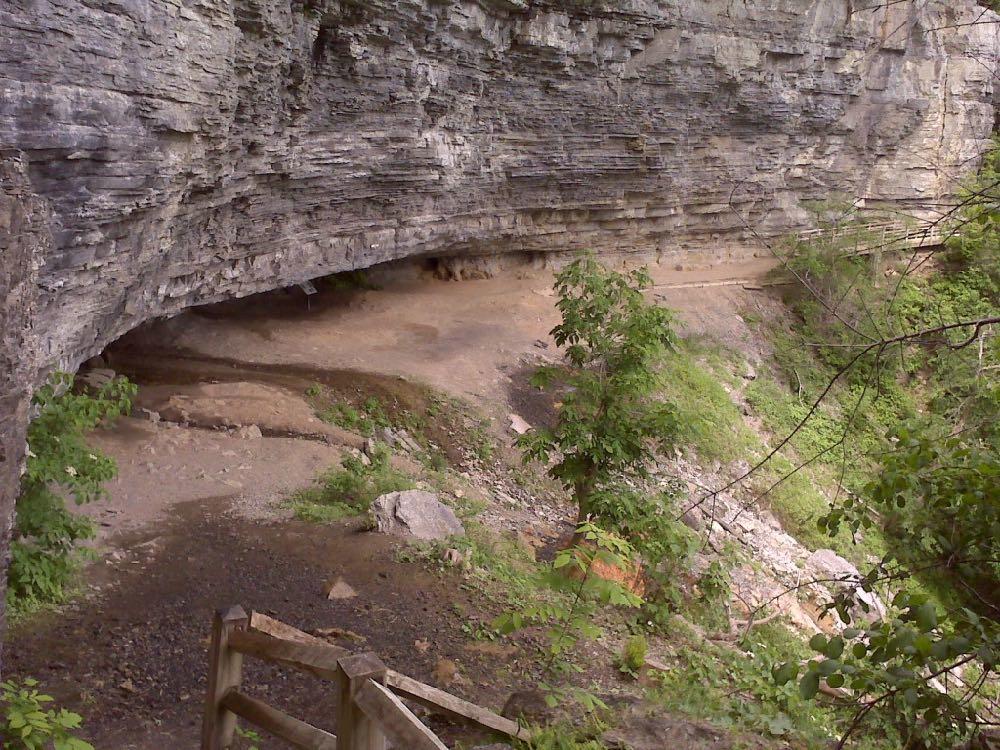 The Indian Ladder Trail at Thacher State Park will re-open this Saturday, June 9, New York State Parks announced Friday.
The trail has been closed since last summer after a woman was hit in the head by a falling rock. That prompted concerns about the stability of the rock face above the trail. Last month crews started removing loose rock from the slopes. State Parks says it's finishing that effort.
This will be welcome news to a lot of people because the trail is a popular spot for park visitors (and has been for at least a century). The trail is about half mile long. It takes you down and along the face of the Helderberg Escarpment. There are waterfalls and some beautiful scenes. (Here's a walk-along video from 2010.)
If you're new to area -- or just for whatever reason have never made it out to Thacher State Park -- it's worth the trip. The park is only about a half hour car ride from downtown Albany. And it has some great views of the escarpment looking to the east and north.
Overlook
Also new at Thacher State Park: Garden Bistro 24 will start operating the concession stand at the park overlook. It'll be open Saturdays and Sundays from 11 am-7 pm.
Earlier
+ Checking out the new Thacher Park Center
+ Thacher Park's namesake
+ Hiking the Indian Ladder Trail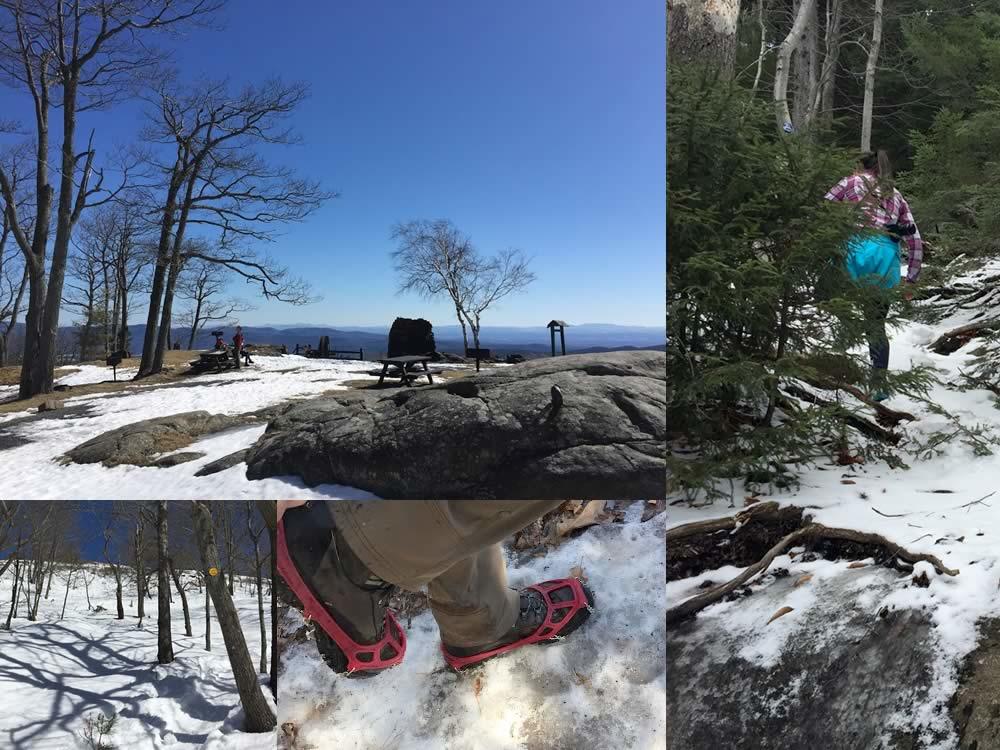 By Cristin Steding
Spring is so close you can practically taste it. Little green buds are starting to poke out of the ground. The weather is slowly inching its way above freezing. And it's that time when you might start thinking again about hiking places like the Adirondacks or Catskills.
Spring can be one of the best times of year to hike. The sun feels particularly warm after a long winter, there aren't any bugs yet, and the crisp air is refreshing.
That's all if you're properly prepared -- because while it might (eventually) be 60 and sunny in Albany, up in the mountains it could still be snowing.
Here are some guidelines for making sure you're ready, and a few ideas for spring hikes....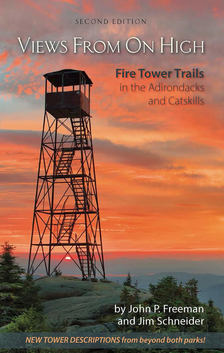 Could be interesting -- for yourself, or maybe as a gift: The Adirondack Mountain Club has a new version of its fire tower guidebook, Views from on High. Blurbage:
Extensively revised and redesigned, this popular hiking guide to fire tower trails enables hikers, history buffs, and others fond of Adirondack and Catskill trails to visit and learn about 30 historic fire towers. Detailed trail descriptions are accompanied by numerous photographs and maps as well as an essay about these structures written by historic preservationist Wesley H. Haynes. A new chapter, Beyond the Blue Line, by tower aficionado Jacob C. (Jake) Wilde, describes 13 additional fire towers, three of them demonstration towers. The book is written by John P. (Jack) Freeman and Jim Schneider. The years since the first edition have seen what Jim Schneider refers to as "fire tower fever," a sweeping enthusiasm that has helped prompt restoration of numerous towers and their trails.
Views from on High, 2nd Ed. is $14.95 from the ADK website. The ADK also has a Fire Tower Challenge, with a patch for visiting at least 23 fire tower summits.
Fire towers can be fun day hikes. The trails often aren't that long, and the towers provide some beautiful views. (Example: The Beebe Hill fire tower in Columbia County.)
Here's a NYS DEC list of fire towers.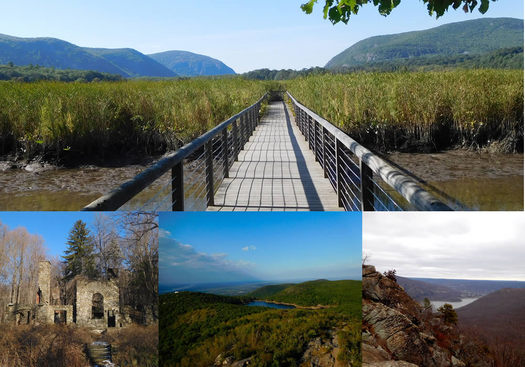 By Julie Madsen
The Capital Region is blessed with mountainous surroundings, both the Catskills and the Adirondacks, and places to hike.
But if you're looking to change things up, the Mid-Hudson Valley is less than two hours from Albany. And one area there is particularly rich in good hiking. Over the few miles between Beacon and Cold Spring along the Hudson there are numerous trailheads for hikers at every skill level.
Pack water, snacks, put on a good pair of shoes, and head south!
Check it out: Saratoga PLAN has released a new set of info about the many recreational trails and paths in Saratoga County. Blurbage:
Saratoga County boasts over 280 miles of recreation trails - with new trails added or improved each season. Saratoga PLAN is the keeper of a countywide trails dataset, which was originally compiled in 2011 and was updated during 2016-2017. The updates were made possible due to a network of tireless volunteers, important partners, and two skilled interns, Amy Marshall and Abigail Larkin. ...
Knowing the location, condition, and allowable uses on a given trail is imperative for recreation planning by everyone from the casual or serious user to local and countywide planners. Saratoga county is known for its trail diversity, including the urban Saratoga Greenbelt Trail, the historic Champlain Canalway trail, the nature trails of Moreau Lake State Park, and the more local loops offering enjoyable outdoor experiences in Saratoga PLAN's Coldbrook and Ballston Creek Preserves. Eventually, as new trails are developed, such as at Corinth Reservoir Recreation area, Anchor Diamond Park, or around Lake Bonita in Moreau Lake State Park, they will be mapped and added to the countywide trails dataset.
Saratoga PLAN has made the files available that geographic information systems can use as a sort of recipe to make maps of the trails. You can use an application like Google Earth to view them.
We downloaded info and rolled a map for easy viewing. Let's have a look...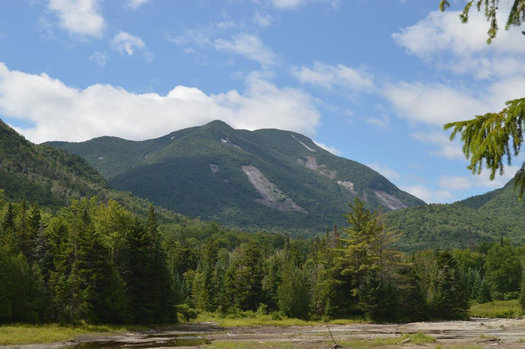 The state Department of Environmental Conversation is urging hikers to stay off high-elevation trails in the High Peaks region of the Adirondacks because the paths are too wet and muddy. Press release blurbage:
Spring conditions are present throughout the state and the lower elevations of the Adirondacks. However, backcountry trails in the highest elevations are still covered in slowly melting ice and snow. Steep trails with thin soils can become a mix of ice and mud as the ice melts and frost leaves the ground, making the trails slippery and vulnerable to erosion by hikers.
DEC asks hikers to help avoid damage to hiking trails and sensitive high elevation vegetation by avoiding trails above 2,500 feet, particularly high elevation trails in the Dix, Giant, and High Peaks Wilderness areas in the northern Adirondacks.
That link above includes a list of specific trails the DEC is asking hikers to avoid. And it also includes a list of suggested alternative trails to hike.
Earlier: A handful of Adirondack fall hiking suggestions that are not the High Peaks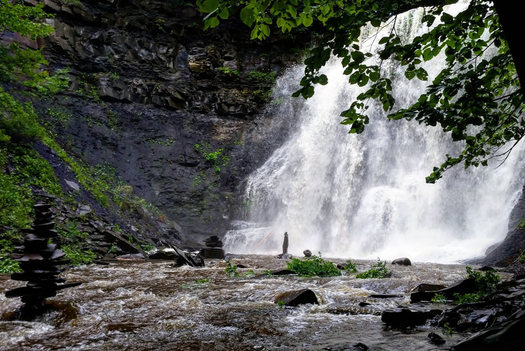 The Plotterkill Preserve in Schenectady County has some formidable gorges and waterfalls that are impressive even without a lot of water flowing through them.
But after 3+ inches of rain over the span of 2-3 days?
Michele snapped the pic above Tuesday morning at the preserve. You can almost feel the whoooosshhh through the photo.
As we've mentioned a few times before, the Plotterkill is a fun place to hike, but it has some no-joke steep spots. So if you go, be sure to wear good shoes and play it safe.
(Thanks, Michele!)
Earlier on AOA:
+ You're New Here: Hiking
+ Waterfalls to explore this spring
+ Capital Region waterfall walks