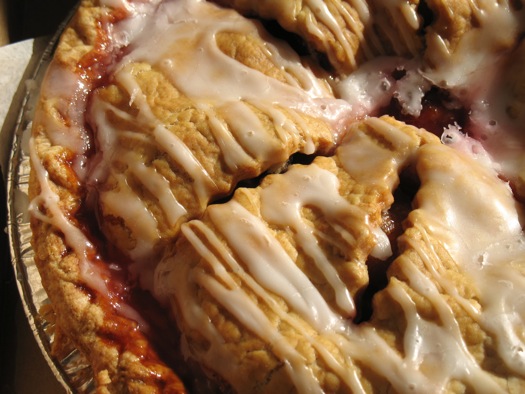 One week and counting. Have you figured out what you're bringing to Thanksgiving dinner?
Whether you're hosting or visiting, it's fun to bring something local to the table, and there's actually a lot of fun stuff to choose from.
After the jump, a few of our faves (with ordering deadlines) -- good for Thanksgiving or any holiday get-together. Feel free to share some of yours.
Apple Vodka or Applejack from Harvest Spirits
Add a little Core Apple Vodka from Harvest Spirits in Valatie to some hot cider or an apple cocktail. Not only is it local, it's delicious and kind of a fun conversation starter. Harvest Spirits' applejack is also great.
Local Wines
There are actually a few local wineries to choose from -- Altamont Vinyards, Hudson Chatham Winery and The Saratoga Winery. If you know someone who likes sweet, mead-like sipping wines, you might want to try a bottle of the melomel from Saratoga Winery.
Beer from Ommegang
Ommegang would be one of our favorite beers even if there was nothing local about it. The fact that it comes from nearby Cooperstown just makes it more fun.
Frankencake from Cheesecake Machismo
You have to order it ASAP, but a Frankencake from Cheesecake Machismo lets you select everyone's favorite cheesecake flavors and turn them into one big cheesecake. This may actually be a way to please all of the family at once on Thanksgiving! If it doesn't work, see the first three suggestions.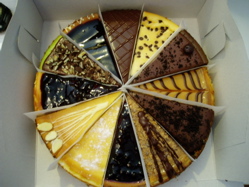 Pie
So you don't have time to bake it yourself. You don't have to settle for a box from the freezer with so many great farms nearby. We're partial to Lakeside (order by Sunday at noon) and Yonder farms (they're taking orders until Wednesday -- but getting them in sooner is better).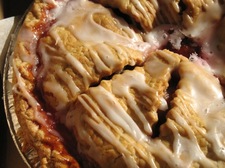 Pumpkin Pie Ice Cream
Adirondack Creamery's frozen twist on pumpkin pie is only available during the holiday season. You can get it at Putnam Market in Saratoga, Honest Weight or The Delmar Marketplace in Albany and The Jonesville Store in Clifton Park.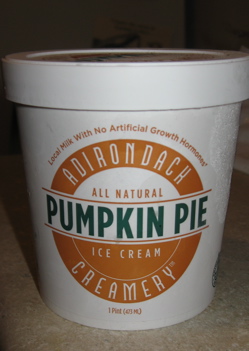 Dutch Desserts Tarts
Marjan Beebe's awesome Dutch Desserts tarts are made in Kinderhook. They're rich, delicious and come in a number of fruit flavors or chocolate. You can get them at the farmers markets in Troy or Schenectady this weekend, and you can usually find some at The Honest Weight Food Coop.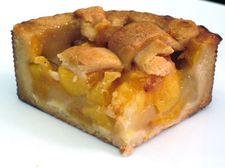 Sundae's Best Hot Fudge Sauce
Why not? This Saratoga treat could add a little fun to ice cream, pie, coffee drinks, mashed potatoes... OK, maybe not the last one. This stuff is yummy, comes in lots of flavors and has cute packaging that makes it a nice holiday hostess gift, too.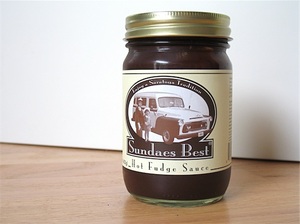 Candy
Stop by the Chocolate Gecko and grab some of their homemade Komodo Crunch for the dessert table. Also, it's Peppermint Pig season at Saratoga Springs. Kids love breaking them up with the tiny hammers and they're fun to talk about. Just make sure your relatives know they're candy. We're related to someone who mistook them for soap. Yeah -- that wasn't a good day.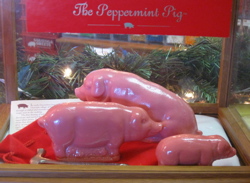 Bring the bread
Pick up a few loaves at The Placid Baker in Troy. They're also baking cheddar flake rolls, Parker House rolls and whole wheat rolls, salted caramel apple pie, dark chocolate pecan pie, pumpkin pie and pear almond tarts with Grand Marnier cranberries. You have to order by Saturday at 4 pm.
Honest Weight advertises with AOA

Hi there. Comments have been closed for this item. Still have something to say? Contact us.