By Kim M.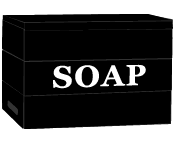 By now I'm sure you've heard about the tragic and untimely death of Warren Belcher on the Black Bridge in Cohoes on New Year's Eve.
I did not know Warren, but the TU piece about him really tugged on my heartstrings. If the article's description of this charming guy's relationship with his girlfriend's son didn't choke you up too, you're cold and dead inside. I can't imagine the pain that they, and the rest of his friends and family, feel losing him.
Later I read about the petition to destroy the bridge. That upset me in a very different way.
It wasn't until skimming through my social media feed before going to bed the following Monday, that I read about the petition to destroy the bridge where Warren died. I probably fell asleep with an angry and puzzled look still on my face.
It's a natural reaction in grief to want to lash out at someone or something, so I understand the urge to blow the Black Bridge to smithereens. But the logic doesn't play out. Warren has been described as someone who took walks "to clear his head," someone who "liked to explore" and "never liked to take the main path."
I know I'm not the only one that feels this way about the call to demolish the bridge. By the time I saw the link to the petition, someone had already asked where he could sign the anti-petition. Later I was relieved to hear Cohoes mayor John McDonald say that demolition would not be cost effective and that the revitalization of the bridge will continue to move forward.
Some have also raised concerns about the limited security measures beyond "No Trespassing" signs on the bridge. I am not convinced fencing would have averted this accident. Explorers pay little mind to such things, thankfully. I mean, could Sebastien and Bennett's Urban Decay Tour of the Capital Region exist if rules are never bent? Unfortunately Warren's adventurous spirit led to a tragic fall. However, I still think it would be a damn shame for this petition to get any traction.
Fellow Soapboxer Martin Daley wrote a great piece in September about the pedestrian walkway on the Livingston Avenue Bridge. Reading his post reminded me of a little adventure I took while in Valentine, Nebraska a few years ago with my dad on a hunting trip (don't ask). While he spent the day in the Sandhills looking for Bambi, I took a 2-mile walk out of town to an old railroad trestle 150 ft above the Niobrara River, part of 321 miles of old Chicago & Northwestern railroad line maintained by Nebraska Game and Parks as the Cowboy Trail. It was absolutely breathtaking.
We need to support the reuse of these bridges. Bike and pedestrian access to the Troy-Menands Bridge was recently completed. We should continue to connect existing trails across neighborhoods. These pathways are a public good we should not neglect. Their use improves our physical and mental well-being and their existence adds a social space that is often lacking in our urban layouts. In an increasingly digital world, we need places to commune with nature, and each other.
Kim loves Troy even more than you do.
Kim on the Soapbox:
+ Can you feel the love?
+ National Night Out
+ Children at Play
+ Hoosick Street: Future UFO landing site
+ Stop wining and do something about it
+ Good neighbors check in to make sure you haven't frozen to death
Hi there. Comments have been closed for this item. Still have something to say? Contact us.