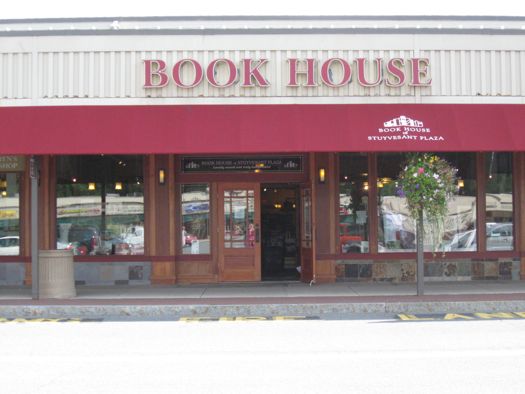 AOA is taking a little R & R this week. While we're enjoying a little summer, we've rounded up a few experts to share their tips for making summer fun simpler. Enjoy!
Susan Taylor reads about 200 books a year. So if you need a recommendation, she's your woman.
Susan has been a bookseller since 1982, and has worked at The Book House at Stuyvesant Plaza, the Harvard Book Store in Cambridge, as a publishers' sales rep in New England, and a a book buyer at the Wellesley Booksmith. She returned to the Capital District -- and The Book House -- in 2006.
After the jump, her suggestions on picking a the perfect summer book, and her 2012 summer reading list.

What makes a good summer read?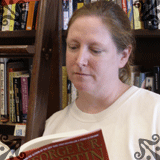 Some people think summer is the time to catch up on all those classics they never read in school (Marcel Proust or James Joyce), or tackle that immense novel they always meant to read (Infinite Jest by David Foster Wallace.) Personally, I think summer is the perfect time for shorter novels and fun reading. Finnegan's Wake is NOT a beach book!
A good thriller, a mystery, a biography of someone fascinating, maybe I'll re-read a book
that will be coming out as a movie to refresh my memory -- summertime is my reading playground.


Susan's summer reads list
Mick: The Wild Life and Mad Genius of Jagger by Christopher Anderson
Rock 'n roll!
Gold by Chris Cleave
A terrific novel about the sweat, tears, grit, and dedication needed to train for Olympic-level bike racing -- perfectly timed for the London Olympics.
Shadow of Night by Deborah Harkness
Sequel to last year's A DIscovery of Witches, which had a lot of fans.
Local interest
Great Fire: Troy, New York by William Skerritt, Charles Porter, Craig LeRoy
Not so much a narrative as a documentary and photographic re-creation of the 1862 great fire in Troy. Fascinating history!
Too Much Magic: Wishful Thinking, Technology, and the Fate of the Nation by James Howard Kunstler
Our local Cassandra once again warns us of the folly of continuing to ignore the unsustainability of our current gas-guzzling, suburbanite ways with impeccable research and a sense of humor. Read, learn, and change.
The Orphanmaster by Jean Zimmerman
Set in 1663 New Amsterdam, this historical novel brings to life the sights, sounds and smells of Dutch Manhattan. She-merchant Blandine van Couvering investigates the case of several missing orphans between trading trips to Albany to fetch beaver pelts -- an entertaining look at Albany's (and New York's) origins.
Rules of Civility by Amor Towles
Manhattan in 1938 is full of upper-class socialites gadding about, enjoying the country's regained prosperity. When office girl Katy Kontent meets a handsome young banker, she is whirled into the upper echelons of society, where she must hold her own in order to achieve her ambitions.
Stone Arabia by Dana Spiotta
The follow-up to Spiotta's National Book Award-nominated Eat the Document, her new novel is a meditation on art, fame, and sibling relationships. Dana Spiotta currently teaches at Syracuse University.
Kids picks
Three Times Lucky by Sheila Turnage
A summertime mystery featuring girl detective Moses LoBeau -- according to children's bookseller Kathleen, this book is "un-put-downable!"

Fake Mustache by Tom Angleberger
This is the new book by the author of the famous Origami Yoda series. It contains all of the wit and goofiness of his previous books, but a whole new cast of characters! Come and meet Tom at the Little Book House on Saturday, July 21 at 3:30 pm.
____
More Summer School:
+ Hosting a great barbecue: Christian Noe
+ Buying a bicycle: Carl Johnson
+ Camping with kids: Katie Beltramo
+ Making a fabulous summer cocktail: Nick Ferrandino
+ A great (inexpensive) day at the track: Crystal Capritta
Hi there. Comments have been closed for this item. Still have something to say? Contact us.