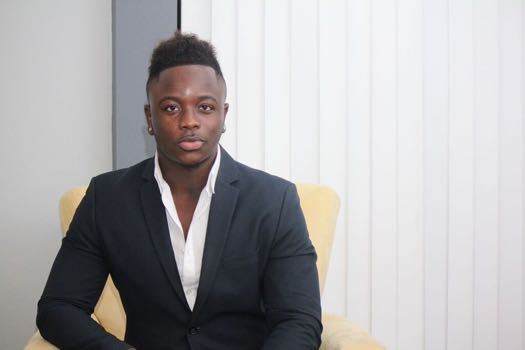 Gifts and giving are on most everyone's mind this month. So, once again, we thought we'd ask a few people to share some thoughts on presents, past and present.
Today we talk with Jacques Bastien, entrepreneur and CEO of Boogie, a company he founded as an undergraduate at UAlbany. He's also now a lecturer at UAlbany.
What gifts would you like to get this year?
I'm always weird about receiving gifts because I'm not much of a materialistic person. While I do own many tech products, I'm always more excited to receive meaningful gifts like photos that I didn't know existed or a particular bowtie that I expressed interest in. But if I must mention some of my materialistic wants then they're as follows.
On a large scale, I'd love a Lotus Elise 😃
On a small scale, I'd love a S'well bottle (although I won't use it for more than 2 weeks) 😃
What gift would you like to give this year?
I love giving gifts. Similar to how I like receiving gifts, I like giving meaningful gifts instead of expensive gifts. Except for my wife, who I don't have a price cap for 😃.
This year, I plan on giving a lot of cards, photos, postcards, books, gift cards to specific stores, and a few other items that are meaningful to the recipient.
What charity would you like to support?
There's not a specific charity that I have in mind, but I have a really soft spot for the homeless community. I'm blessed and thankful that I've never experienced homelessness, but as I think about how much I value shelter, family, and relationships, I can't help but emphasize with our neighbors who are out in the street.
I have a lot of future plans for the homeless community.
What is your most memorable gift?
For my college graduation in 2012, my girlfriend (now my wife) got me an Apple magic mouse for my Macbook Pro. This was really significant to me because not only do I work hard, I like to also work smart (I wrote an e-book on it). This is the mouse that I've used for the past three years to design the right solutions for our clients, research the right opportunities for the company, and it's ironically the mouse that I'm using right now to click between the last 'as' in opportunitias and change it to its correct spelling 'opportunities'.
Love that mouse :)
What is your wish for the new year?
New years are interesting because we ALWAYS think they're the best times to start new things. Whether that's going to the gym, reading more, eating better, sleeping more, the new year has a way of motivating us to do the things we always wanted to do.
Instead, I don't focus as much on the new year but rather I try to tackle the things that I need to tackle as they come up -- whether that's September 29th, or November 11th.
I do hope that by the end of the new year, we will have successfully built our Los Angeles team at Boogie and that me and my wife would have visited at least four international places together: Mexico, Jamaica (she was born there), Haiti (I was born there), and maybe Argentina.
____
Earlier on AOA:
+ Holiday gifts: Matt Malette
+ Holiday gifts: Jaye McBride
+ Holiday gifts: Julie Madsen
+ Holiday gifts: Patch Gallagher
+ Holiday gifts: Chopsticks Optional
+ Holiday gifts: Craig Gravina
+ Holiday gifts: Karen Tararache
+ Holiday gifts: Truemaster Trimingham
Hi there. Comments have been closed for this item. Still have something to say? Contact us.