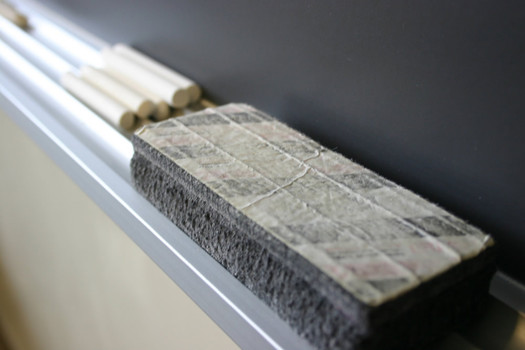 The state Department of Education released its annual collection of data about high school graduation rates around the state on Monday. The statewide graduation rate for 2015 (that is, the 2011 cohort of students) was 78.1 -- up almost two percentage points from the year before.
As we do every year, we've pulled out the stats from Capital Region school districts.
Sorted stats (including notes and qualifications) after the jump.
A note about the data
"Graduation rate" in the tables we've put together here count students from the cohort that entered high school in 2011 and graduated as of August 2015 (four school years plus one summer). (That differs from the statewide number mentioned at the beginning, which is fours years without the summer.) "Dropped out" is students who did not get a degree, did not transfer to a GED program, or are not still enrolled.
These numbers are organized by district, not by high school. And in some instances -- even in districts with only one high school -- the group of students in a district's cohort are not the exact same group as the cohort from the district's high school. (Students are sometimes enrolled in other programs.) For example: The Albany school district cohort this year is 24 students larger than that of Albany High School. As a result the district-level and high school-level graduation rates (as of 2015 August) differ by a few percentage points (57 percent vs 59 percent).
As in years past, we've also included the percentage of students in each district's cohort who were tagged as being economically disadvantaged or having a disability in each district's cohort. We've also included the size of each district cohort because working with a cohort of 90 students is probably a different challenge from working with one of 500.
NYSED defines "economically disadvantaged" as any student whose family is enrolled in at least one of a group of public assistance programs -- among them: free or reduced price lunch, food stamps, the earned income tax credit, the Home Energy Assistance Program. The students with disabilities category can include students with disabilities that range from intellectual disability to visual impairment to orthopedic impairment to specific learning disabilities.
All data is from NYSED -- here's the page from which you can download the numbers.
In some cases, percentages have been rounded.
Capital Region
There are large-format tables above with rates and numbers for each district, both for 2015 and for previous years -- click or scroll all the way up.
Here are aggregate numbers for school districts in the Capital Region's four core counties.
A few things
+ Many of the Capital Region's school districts are relatively small, and so their high school class cohorts are often small. As a result, a few students one way or the other can shift percentages by what seems like a large amount. That's something to keep in mind as you review the numbers, especially year to year.
+ Burnt Hills-Ballston Lake takes the top spot for graduation rate this year at 96.9 percent. Vorheesville was right behind it.
+ Green Island had the lowest rate for the second straight year with a 52.6 percent rate. (Though it's up from 50 percent last year.) But as we've mentioned before, the district is so tiny -- just 19 students in this most recent cohort -- that's it's hard to compare or contrast it to other districts (or even to itself year to year).
+ Albany and Schenectady continue to occupy the next lowest spots on the list, which has been a trend many years running now. Both school districts are also atypical compared to the rest of the region in that they're relatively big and serve large populations of students who are economically disadvantaged and/or have disabilities. Those populations of students tend to graduate at lower rates compared to the general population across the Capital Region and the entire state.
But Albany's grad rate increased from 52 percent to 57 percent. And Schenectady was up one percentage point to 59 percent.
+ Niskayuna routinely appears near the top of the rankings. But it didn't end up doing as well with this cohort. Its rate of 90 percent is relatively high compared to the rest of the Capital Region -- but it's the district's lowest rate dating back to 2008.
+ Here's something that appears to be a bright spot. The Rensselaer school district has been increasing its graduation rate over the last few years, hitting 85 percent in this cohort. (That said, it also has one of the region's small cohorts, so again, a few students one way or the other can result in a swings in the numbers.)
Earlier
+ Capital Region high school graduation rates 2014
+ Thinking about the plan for the next version of Albany High School
+ How Albany can make its case better for why young families should stay
Say Something!
We'd really like you to take part in the conversation here at All Over Albany. But we do have a few rules here. Don't worry, they're easy. The first: be kind. The second: treat everyone else with the same respect you'd like to see in return. Cool? Great, post away. Comments are moderated so it might take a little while for your comment to show up. Thanks for being patient.