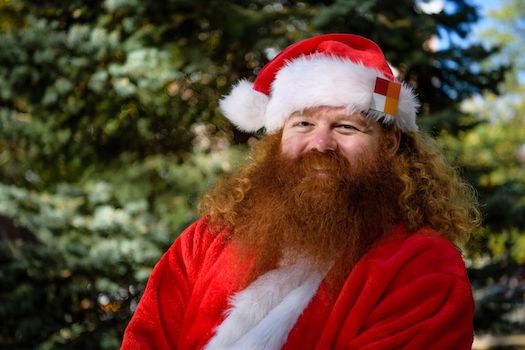 Gifts and giving are on most everyone's mind this month. So we're again asking people to share some thoughts on presents, past and present, charities -- and wishes for the next year.
Today we meet Anasha Cummings.
Anasha lives in downtown Troy and is the Councilman-Elect for the city's 4th District.

What gifts would you like to get this year?
I have already received the greatest gift I could ask for, earning the trust of the people of Troy's 4th City Council District to represent them in 2018.
That being said, I wore through the tread on all of my shoes, so if you see anything nice in size 12...
What gift would you like to give this year?
I am looking for a nice vintage International Ladies Garment Workers coat for my sister. I am really proud of the work that she is doing in the world to help make better jobs and fight for workers rights in the service industry, and I would like to honor the historic nature of that struggle, so I am "Looking for the Union Label."
What charity would you like to support?
The Sanctuary for Independent Media has been developing into an incredible community resource over the past few years, taking on significant physical improvements in North Central Troy as well as educational and arts events. But most exciting to me now is their initiative to develop independent, local talk radio in the capital region on their new WOOC 105.3 FM low power station.
They were the only local media outlet during the the 2017 council race that made a concerted effort to interview and profile every candidate for local office in Troy, and I believe that that kind of hyperlocal reporting is critical to making informed decisions about our government. I look forward to them holding me accountable to the issues we discussed during the campaign, and engaging more people in thinking about the ways in which we can come together as a community to improve the quality of life here.
They are in the middle of a campaign to expand their broadcasting capabilities throughout the Capital Region, so if you believe that local media, here to inform and empower the public, is important to the functioning of our democracy, and to the advancement of our society, please join me in supporting them here.
P.S. There are also lots of ways to help out and get involved beyond donations.
What is your most memorable gift?
The most memorable physical gift I have received was from a close friend and mentor whom I taught science summer camps with for years. We always worked to find the "teachable moments" in engaging activities with kids. When I moved to Troy, he gave me my very own Van de Graaff Generator, which was a favorite tool for teaching about electricity, the flow of electrons, and atomic structures, while providing a little bit of a shock. I still use it to this day, and love to share the wonder and excitement it brings into the world with others.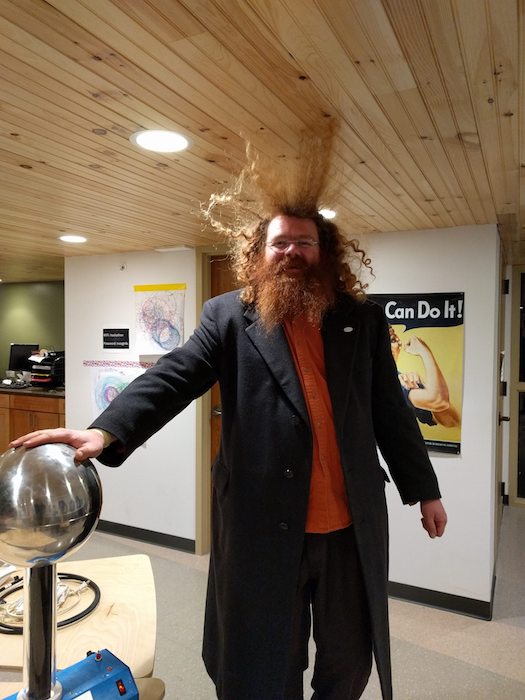 What is your wish for the New Year?
I was given a tremendous honor going into the new year this year, and I hope that I can live up to it in many expected and unexpected ways. We are going into the 2018 City Council term with a tremendous team, and I hope that we can redefine what it means to be a council, engaging the public in new and profound ways.
____
More holiday gifts
+ Holiday gifts: Josh Coletto
+ Holiday gifts: Roni Choudhury
+ Holiday gifts: Alexandra Stafford
+ Holiday gifts: Jammella Anderson
+ Holiday gifts: Hali Bey Ramdene
+ Holiday gifts: Kristin Jackson
+ Holiday gifts: Evelyn Melendez
+ Holiday gifts: Nick Foster
+ Holiday gifts: Jason Vengersammy
Hi there. Comments have been closed for this item. Still have something to say? Contact us.