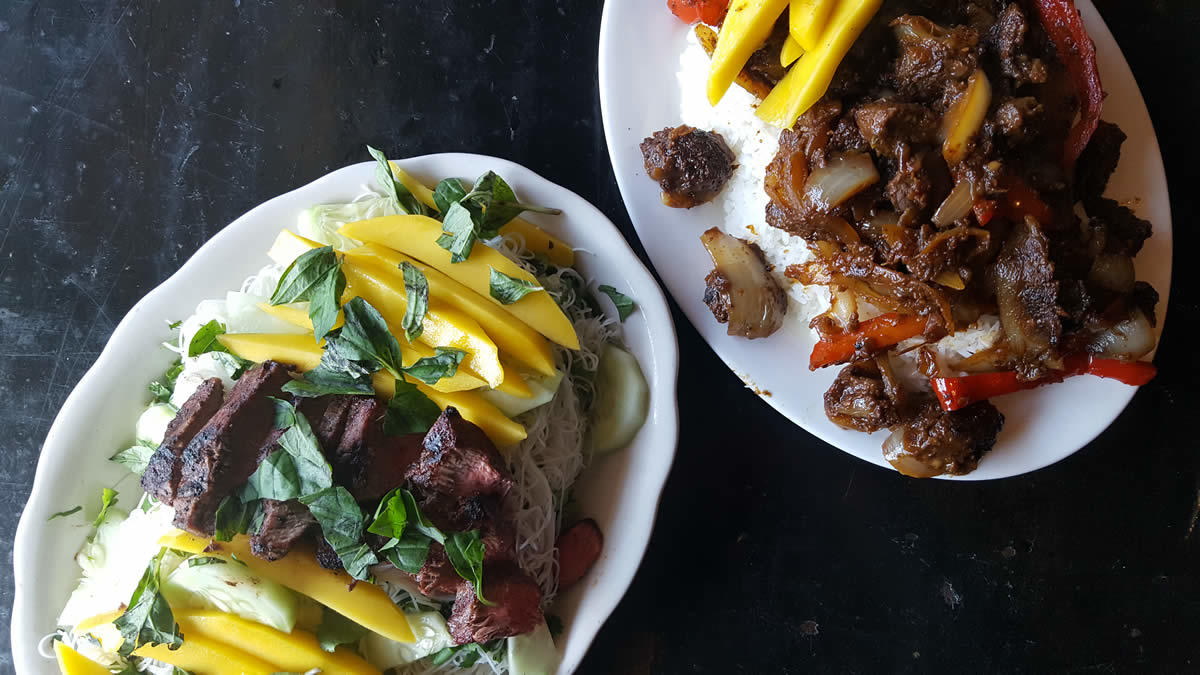 By Deanna Fox
How many of you out there went to Valentine's in Albany when it was still around? Raise your hand. (**cups hands over brow bone, squints, peers beyond the spotlight into the audience**)
Ok, so all of you. Now, how many of you made the transition to The Low Beat on Central Avenue?
If you made the pilgrimage across town, chances are it is because you love good music. Owner Howard Glassman -- who opened The Low Beat after Valentine's was forced to close as part of the Park South Urban Renewal Plan -- has a reputation for booking shows that span from hometown hero local bands to (inter)nationally touring acts to esoteric outliers that got a blip mention on Pitchfork half a decade ago.
But if you are new to The Low Beat, it's likely for two reasons: You just turned 18 and can get into shows -- or you've learned about the secret that is Celina's Kitchen.
We've talked about Celina Ottaway before, and she took over the broom closet-sized kitchen at The Low Beat initially to grow her Celina's Kitchen private chefing and catering business. About a year ago, Josh Coletto passed the brunch baton off to Ottaway, where she continued the Rock N Roll Sunday brunch service for a short time. She has shifted her focus to lunchtime meals recently and her talents shine best on Tuesdays, where she debuts a weekly-changing menu of items that span the globe from Japan to Jamaica to Italy.
Before that, one could always get lunch at The Low Beat -- Glassman was known to dunk a mean fry, and his burgers were unfussy but glorious in their simplicity. (The man also has some supernatural juju when it comes to stocks and broths.)
Ottaway's menu typically includes some version of Parmigiana (cutlets of chicken or eggplant dipped into eggy batters and breadcrumbs before a quick sear) served with tomato sauce and pasta, but the rest of the menu shifts based on seasonality and what is trending with her Celina's Kitchen clientele.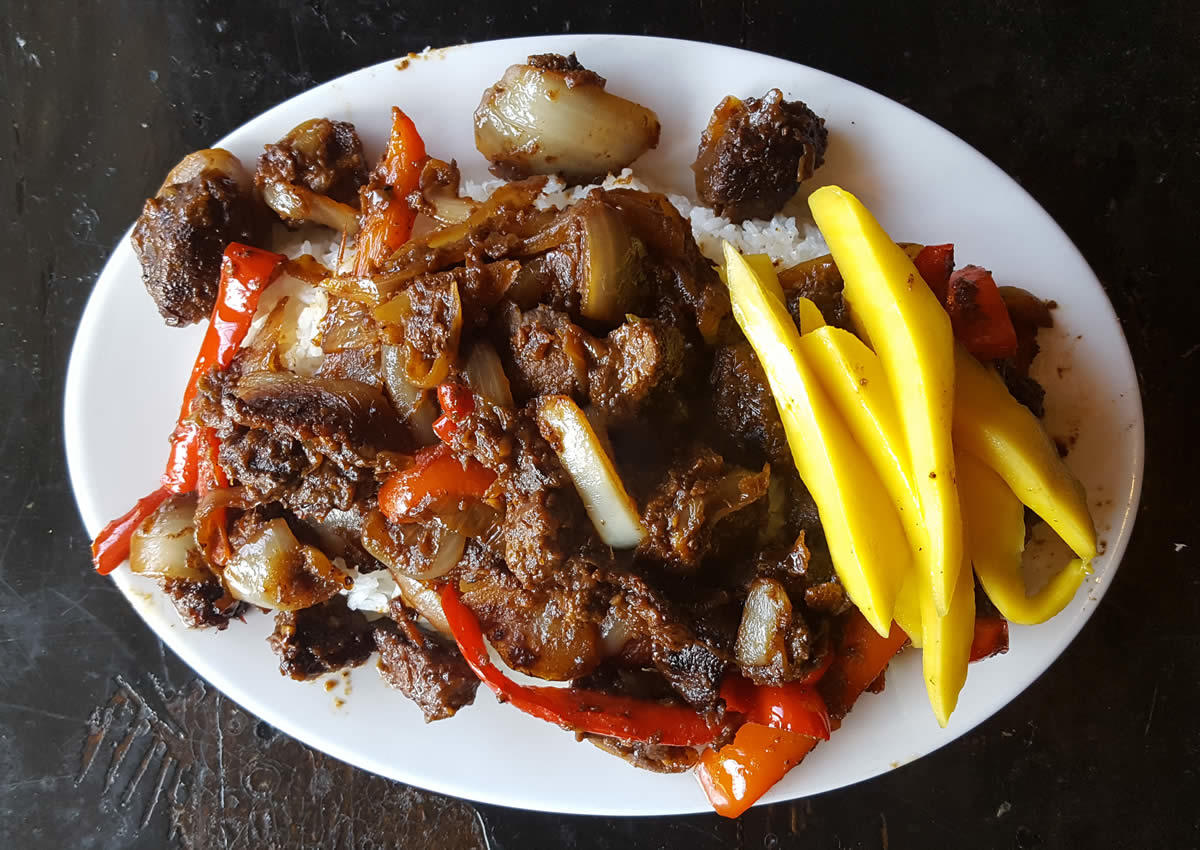 Recently that meant pepper steak and and a deconstructed take on summer rolls with her housemade tropical dressing. The pepper steak ($12) wasn't your weeknight stir-fry version; instead, Ottaway marinates cubes of stew meat in pineapple juice to impart flavor and slowly deteriorate sinew. The beef becomes fork-tender and the residual sugar from the pineapple caramelizes when the meat is seared in a hot pan. Bell pepper accompanies habanero for balanced heat and onion is cut into a large dice, which allows it to char on the edges while becoming velvety on the inside. Everything simmers together until the liquid evaporates and it's served over rice with spears of fresh mango for textural and flavor contrast.
I had leftovers to bring home. They didn't make it home. I ate the leftovers with my non-driving hand, fingers-to-food-to-mouth, on the 20-minute drive.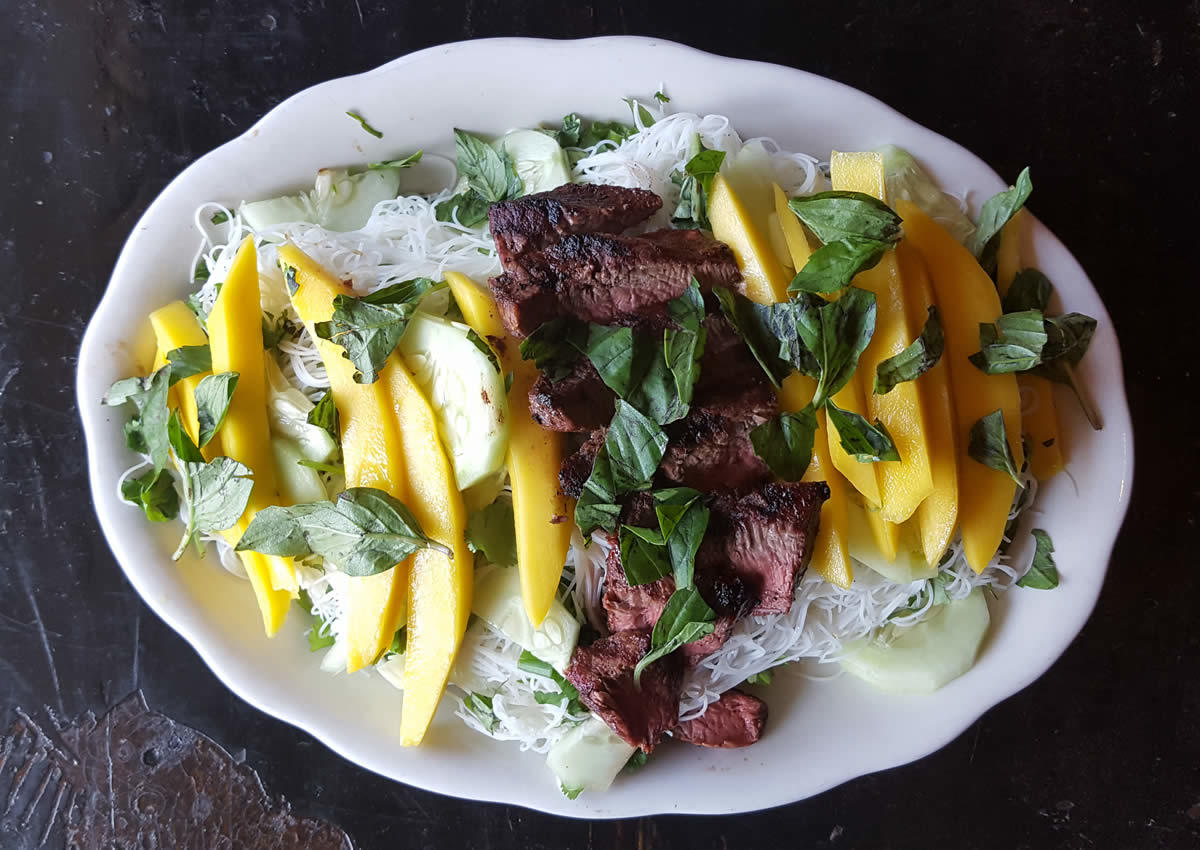 The summer roll-inspired salad ($12) started on a bed of rice noodles confettied with torn basil leaves and fresh cilantro. Cucumber half moons and mango slices followed, providing a fresh and colorful bed for a substantial portion (I'd guess four ounces) of steak, cooked to a perfect medium. The steak is likely bavette or flap -- that's traditionally considered a lesser cut of meat, but it's jumped in popularity lately as chefs explore its utility. And here it's served in thick planks -- not those sliver-thin slices on most salads that always feel like a rip-off -- giving the meal more of a "steak with a side of salad" feel. It's all topped generously with Ottaway's tropical dressing -- a hit, she says, with private clients -- that relies on the pungent tang and sweetness of pineapple.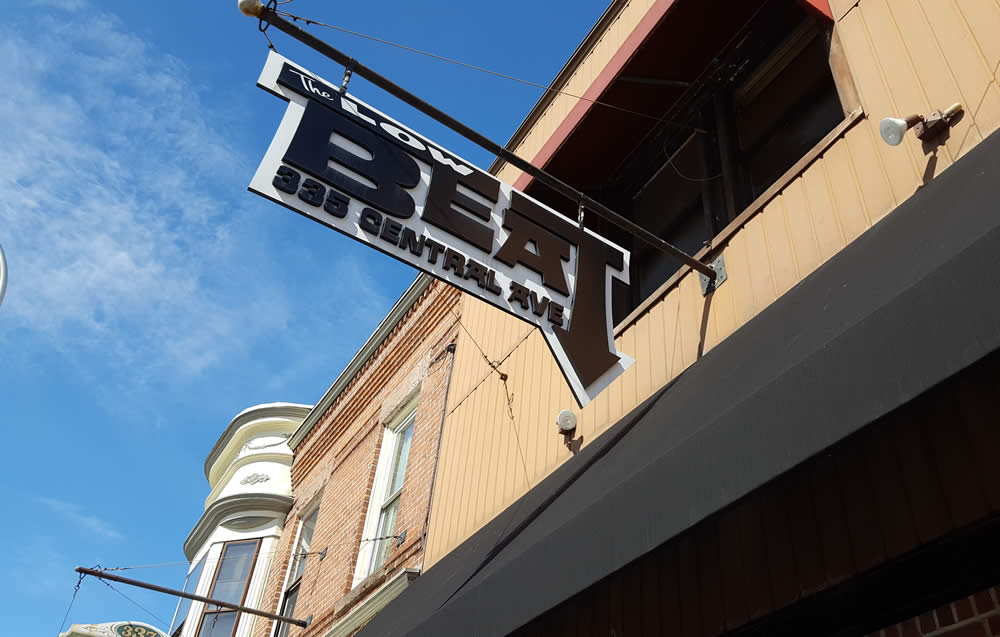 You can still get a classic Low Beat burger and fries at lunch (served Tuesday-Saturday from 11:30 am to 2:30 pm), but Tuesday is best to experience how Ottaway blends her history of international living and travel with the multicultural heartbeat of this midtown stretch of Central Avenue. (Mexican, Middle Eastern, Africa, South American, Asian and Caribbean restaurants and groceries speckle these city blocks.)
Is this its own form of urban renewal, or does that term only exist as a gentrified euphemism for brutalist architecture that reaches higher and higher towards the sky until the landscape is nearly unrecognizable? It's not my job to define such terms, but it is my job to tell you how and where to eat: Don't miss out on the eclectic flavors from Celina's Kitchen at The Low Beat. The International Tuesday menu pays homage to what existed on The Low Beat's block long before the club was even a twinkle in Glassman's eye.
Deanna Fox writes about many things, mostly about food. More can be found on her website, Twitter, or Instagram.
More Eat This
+ Doner kebab at The Olde English
+ Sampling at Farmers Hardware
+ Muffaletta from Harrison's Corner Market
Find It
Celina's Kitchen at The Low Beat
335 Central Ave
Albany, NY 12206
Say Something!
We'd really like you to take part in the conversation here at All Over Albany. But we do have a few rules here. Don't worry, they're easy. The first: be kind. The second: treat everyone else with the same respect you'd like to see in return. Cool? Great, post away. Comments are moderated so it might take a little while for your comment to show up. Thanks for being patient.