Items tagged with 'Danielle Sanzone'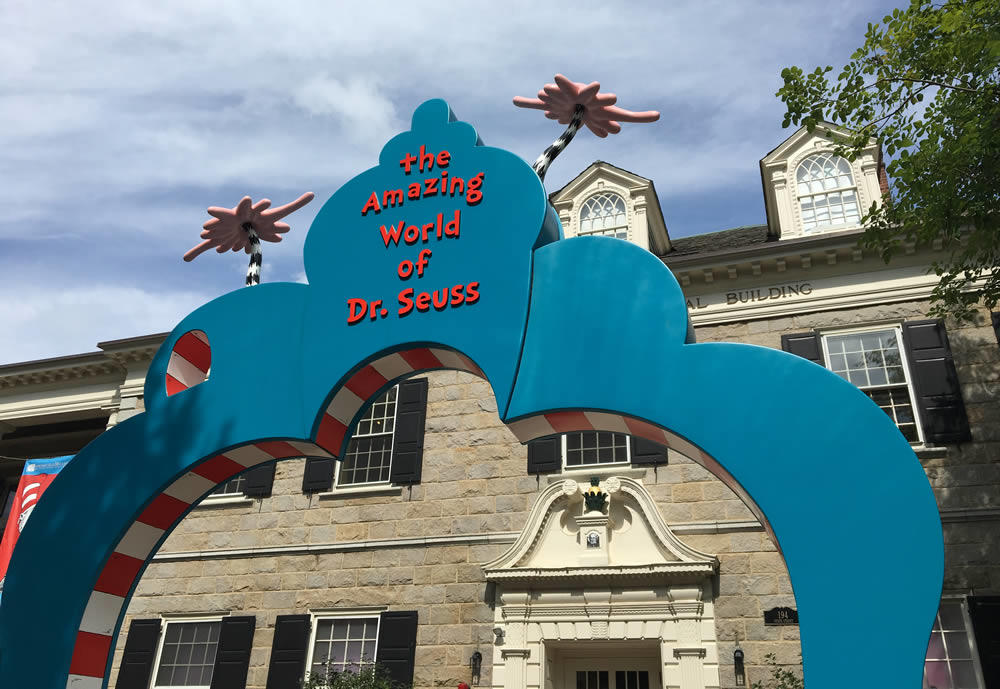 By Danielle Sanzone
Oh, the places you'll go... Springfield, Massachusetts, for example.
The home of the Basketball Hall of Fame. The home of that new MGM casino. One of the country's many Springfields where The Simpsons might live in their fictional world.
And it's the home of a complex called the Springfield Museums.

It's an easy 1.5 hour drive to Springfield from Albany along I-90 and then I-91. Yet, somehow I had never really heard much about these museums until the relatively new Amazing World of Dr. Seuss Museum opened as part of the Springfield Museums.
Once you finish exploring the complex, you might find, as Dr. Seuss would say, "you're in pretty good shape for the shape that you are in!"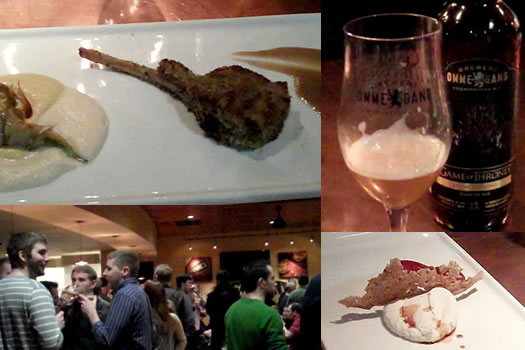 By Danielle Sanzone
Beer geekdom went to a whole new level with the recent release of Brewery Ommegang's Iron Throne Blonde Ale, which is inspired by the HBO show Game of Thrones.
And how does a brewery celebrate the release of such a beer? With a dinner this past Friday at its Cooperstown cafe pairing wild game dishes with beer, fur-clad diners, and toasts to the King of the North.
By Danielle Sanzone
Update July 2013: Rochelle reports this place has closed.
As chicken wings go, I've always been kind of a purist.
I like traditional hot wings -- the kind they make at The Ruck. Spicy, please, with blue cheese on the side.
But a few weeks ago, my boyfriend came home with wings from a new pizza and wing joint on 15th Street in Troy. Peanut butter and jelly wings.
My first thought? "Ewww. Why would somebody do that to a chicken wing?"
But he'd been talking about Basil City wings for a few weeks -- and his coworkers had been raving about the place -- so I gave them a shot.
It took one bite for me to go "ewww" to "mmmm" and to make me curious about the 40 other flavors of wings on the Basil City menu. From bourbon, to teriyaki, to peanut butter and fluff.
Also: the Burning Human challenge.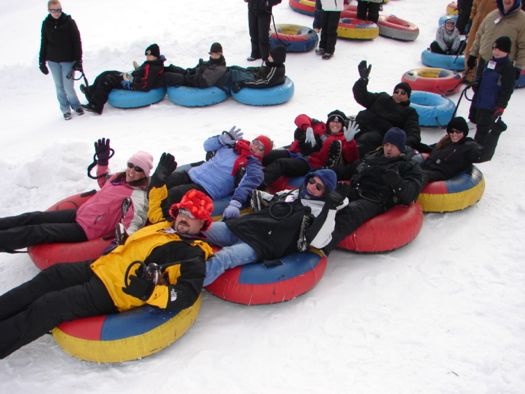 By Danielle Sanzone
Sometimes your inner six year old just wants to bundle up and go out and play in the snow. But this year, that inner six year old is probably a little disappointed. Finding snow to play in is a little more challenging than usual. You've got to go where they make it -- which often means you need to be a skier to enjoy it.
But I've compiled a list of a few places where you can find snow,not just for skiing, but for tubing. Yep, there are a few weeks left to go tubing. You'll find a list of places to go after the jump, along with a little about what to expect from each place.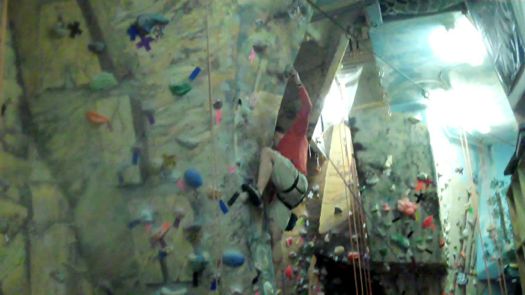 By Danielle Sanzone
At first glance the Albany's Indoor Rockgym might remind you of a Chuck E. Cheese play place on steroids. There are ropes and rocks to climb, a ceiling climbing challenge and a 60 foot zip line. But underneath it all is an experience you can't get anywhere else in the country. A.I.R is home to the only indoor caving system in the U.S.
Multiple entrances open to dark winding trails that you can explore for a few minutes or a few hours.
And it's a pretty intense experience.
By Danielle Sanzone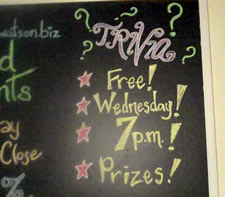 Trivia, by definition, is a bit trivial. Yet, with trivia championships, tournaments, and more than four dozen weekly offerings of trivia nights throughout the Capital District, we trivia types take it pretty seriously.
But with so many options out there, it may be hard to decide which ones would be your best fit: more sports questions, or maybe fewer sports questions, good ambiance, good prizes, a funny host, and/or trivia nights with audio and visual rounds, among other factors.
I've been researching this topic for the past several months -- well, technically, for the past several years, if you include the time I've spent on various trivia teams.
After the jump, you'll find some of my picks for the best trivia nights Sunday through Friday in the Albany area, along with what makes the trivia night different and entertaining.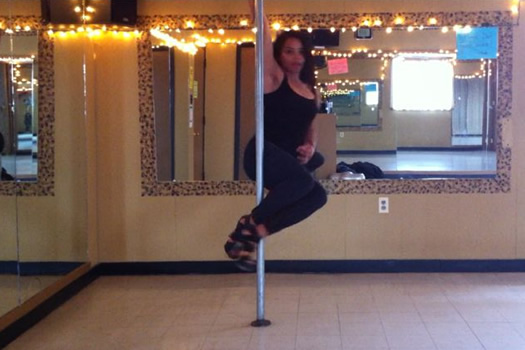 By Danielle Sanzone
There are not many physical activities that require high heels. Pole dancing happens to be one of them. And it's offered bi-weekly at Lorraine Michaels Dance Centre in Albany.
Recently I gave it a try, as part of an exotic dance "sampler" workshop -- a tantalizing buffet that included chair, pole and exotic dance.
So, what was it like?