Items tagged with 'Wegmans'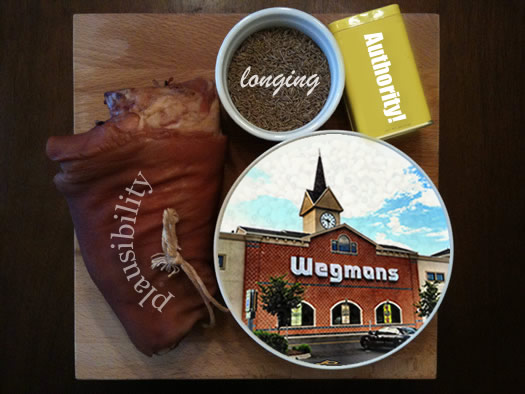 Hey, have you heard the rumor about Wegmans coming to Albany? At the Latham Circle Mall? At the First Prize Center?
Variations of this rumor have been circulating since at least the beginning of the year. We've heard from it about 100 different people (an exaggeration, but not by much). And they all heard from a guy who knows a guy who... you get the picture.
The latest version surfaced Tuesday and it goes like this: the big W has bought the Latham Circle Mall -- it's a done deal -- and Wegmans will start demolition/construction soon. Since then, we've watched search referral traffic for "wegmans albany" come rolling in. The word has obviously gotten around.
Well, for what it's worth, Jo Natale -- a spokesperson for Wegmans -- told us today that the company has not bought the Latham Circle Mall property.
But that story is just so delicious. And it's easy to see why -- it follows the recipe for a juicy rumor...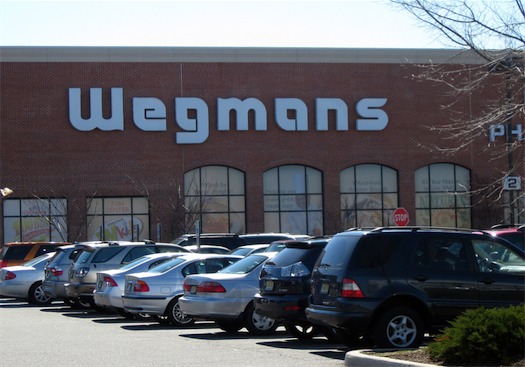 By AOA Greg
It's Supermarket Week again on AOA. All this week we'll have posts comparing, thinking, and talking about supermarkets. Hey, we all have to eat.
If there's one constant in the Capital Region supermarket discussion, it's that people desire a Wegmans. Actually, desire might not be a strong enough word -- crave/swoon over/confront an existential crisis in the absence of/long for a Wegmans.
And I don't really get it. Because last I checked, Wegmans is still... a supermarket.
Sure, Wegmans routinely tops the Consumer Reports rankings of best supermarkets. And I've shopped there more than a few times -- they're nice stores. Worthy of adoration, though? I'm skeptical.
But, OK, I'm open to the idea. So I got connected with editor, savvy shopper and skeptical consumer Laura Northrup. She lives in the Capital Region now, but she grew up in the Syracuse area where her family shopped -- and dined! -- at Wegmans. I know she has an appreciation for the place.
Maybe Laura could explain.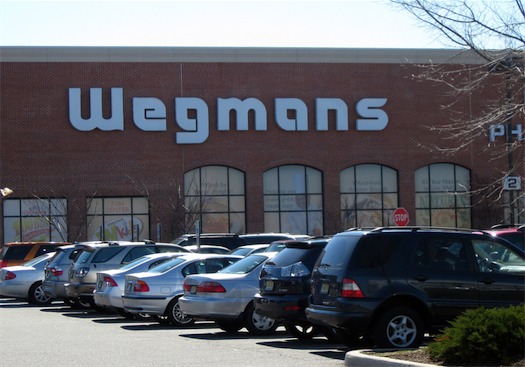 Update July 2012: There continue to be lots of rumors. Here's some discussion about all that.
____
Yep, the Capital Region just got ShopRite, and soon we'll have Trader Joe's, and sometime after that a Whole Foods.
And, yet, the clamoring continues: What about Wegmans?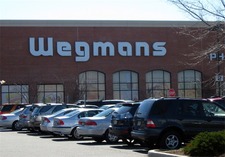 Not surprising: Wegmans was again the #1 ranked supermarket in Consumer Reports annual survey of its readers with a score of 88.
Number two? Trader Joe's (again) with a score of 86.
A lot of the other local chains didn't score that badly, though their ranks were a bit lower:
Hannaford ranked #19 (score 79) | Aldi #20 (79) | ShopRite #24 (78) | Price Chopper #30 (76) | Walmart #51 (69)
Fresh Market wasn't included in the rankings.
CR says the survey is a measure of "overall satisfaction" -- and differences of fewer than five points in a supermarket score are not meaningful. Also: "These findings represent the experiences of our readers, not necessarily those of the general population."
About Trader Joe's... A few people have asked if there's an opening date, yet. As of two weeks ago, the company said it still didn't have a date.
Earlier on AOA:
+ Albany ShopRite opening in April
+ Trader Joe's confirms Wolf Road location
photo: Flickr user chrstine592