Items tagged with 'pets'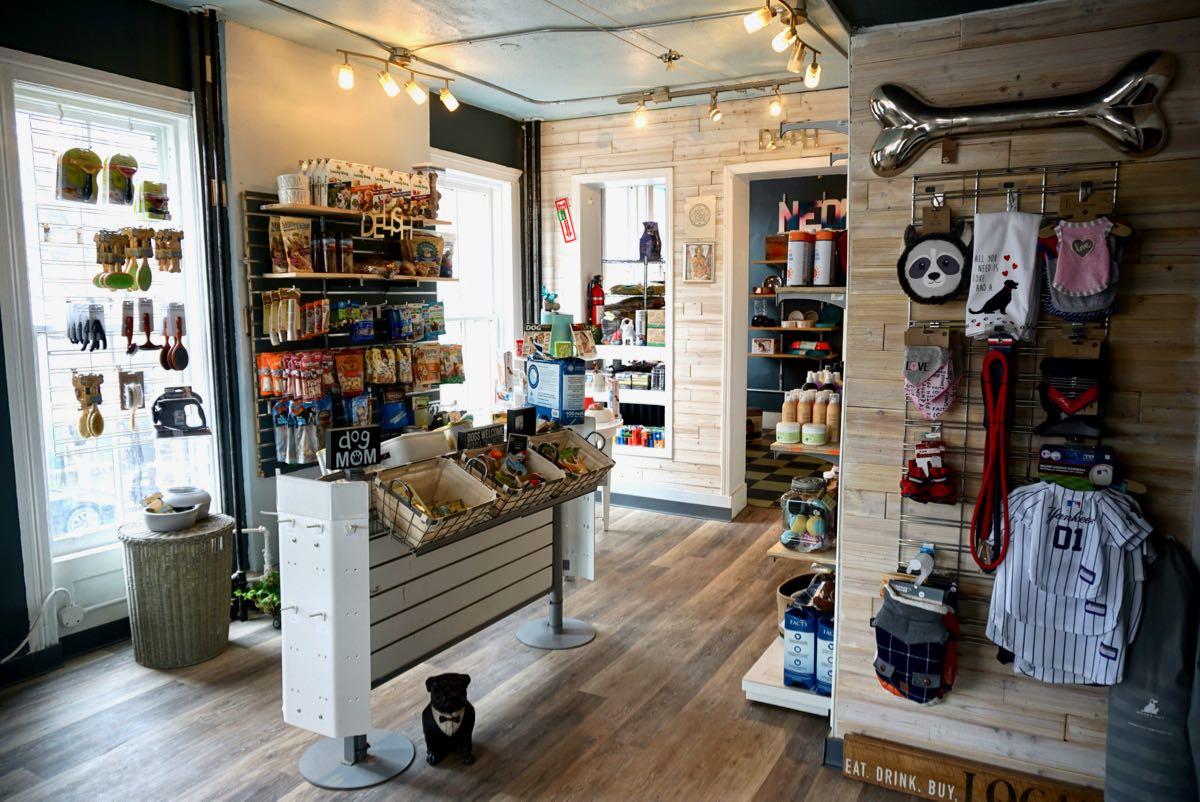 Speaking of Lark Street businesses... After visiting the new Pint Sized Friday we had a chance to stop in at the new pet supplies store just across Jay Street.
Neon Dog has been open a week in the second-floor retail space at 252 Lark Street. The shop, owned by Romel Pryor, offers a range of pet supplies, from food to toys to grooming accessories. And if you don't see something you're looking for, ask -- we heard today that they've already changed up the dog food lineup based on feedback from customers.
The store is open Monday-Sunday 9 am-7 pm.
And pets are welcome in the shop. (Even the unusual ones.)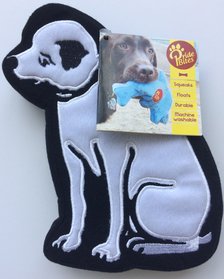 The Mohawk Hudson Humane Society has a microchip clinic this week at McGeary's in downtown Albany (well, in front of McGeary's). The org will be microchipping dogs and cats for $20 each. It's part of the org's Nipper Week. Blurbage:
While Nipper is a local celebrity, most dogs (and cats) don't enjoy as much recognition. That's why it's critical for all pets to wear ID tags and be microchipped for identification, should they ever lose their way from home. ...
Microchipping will be performed by MHHS veterinary staff in Albany County's Animal Cruelty Response vehicle, which serves as a mobile clinic.
Dogs must be on leashes, cats must be in carriers.
Also for Nipper Week: Mohawk Hudson is offering a free dog toy if you snap a pic one of the "Downtown is Pawesome" decorated Nipper statues that are around downtown Albany. That's the toy on the right. Details at the link.
MHHS advertises on AOA.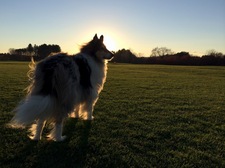 C emails:
I was hoping to get some recommendations from AOA readers on a reasonably priced kennel for our sweet 9 year old golden. He's a big boy, at about 100 lbs, but super mellow and easy going. ...
We'd like to find a place that's not going to cage him all day. Some place where he can socialize with other dogs and have a little vacation, just like us!
A similar question came two years ago, but things change. And C mentions that one of the places they're interested in -- Camp Bow Wow ("makes me laugh just to type it!") -- appears to have opened since then.
The part of C's question that caught our eye was the bit about finding a place that will allow dogs to get out and socialize and maybe roam around during the day.
So, got a suggestion? Please share! And a sentence or two about why you're recommending a certain place can be a big help.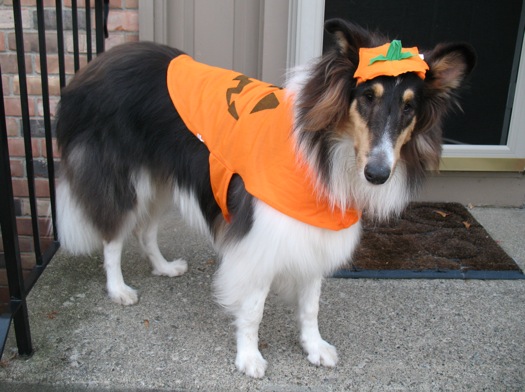 A few bits from the Siena poll out today about pet ownership in New York State:
+ 42 percent of respondents said their household currently includes a pet (and 59 percent of upstate households).
+ Of pet households, 70 percent of respondents said they have a dog, and 46 percent said they have a cat.
+ Of dog households, 34 percent said they have two or more dogs. Of cat households, 41 percent said they have two or more cats.
+ "Forced to choose, do you consider yourself a dog person or a cat person?" Dog person, 57 percent. Cat person, 17 percent.
+ 24 percent of respondents with a pet said they dress their pet up in a costume at least once in a while.
+ 44 percent said they celebrate their pet's birthday at least once in a while.
+ 59 percent of pet owners said they talk to their pet as if it were a human being "all the time."
+ Estimates of how much spent on a pet each year: less than $500 - 27 percent | greater than $500, but less $1000 - 38 percent | at least $1,000 but less than $2,000 - 19 percent | $2,000 or more - 15 percent
Siena Research Institute says the poll was conducted September 1-28, included 800 respondents, and has a margin of error of +/- 4.3.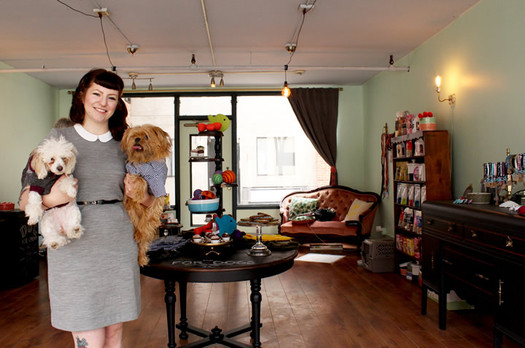 By Lauren Hittinger
Paula Matt really loves animals.
Growing up she had an imaginary dog named Josie, she works as a vet tech, and she just opened a pet boutique in Troy named Henry Loves Betty. The offerings are quite posh, with dog button-ups, candles for dogs, and loads of organic treats.
I was skeptical, but Matt insists it's all worthwhile.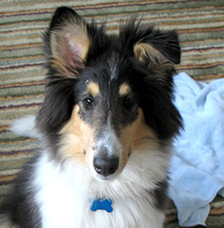 Alex asks via Twitter:
Hey @alloveralbany: any Albany locals have any dog kennel recommendations for a weekend in the capital district?
We had a similar question in the past, but it was almost four years ago and things change. So new suggestion could be very helpful.
Got a place at which you feel good about placing your pup for the weekend (or longer)? Please share! Non-redeemable bonus points for a few words about why you like that place?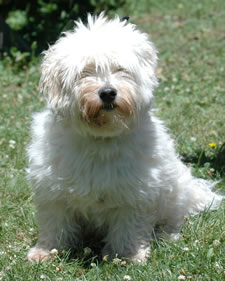 The Mohawk Hudson Humane Society says a staff member found this dog -- named JoJo -- tied to a pole in the org's parking lot in Menands. Luckily, JoJo had been chipped -- and it turned out he belonged to a family from... Michigan.
From a MHHS press release (link added):
Jojo's original family had to move from a house into an apartment that did not allow pets. They gave him to what they thought was a good home. From there Jojo bounced around a bit and no one knows how he came to New York State and the Mohawk Hudson Humane Society in Menands. ...
"Jojo is a perfect example of the importance of the microchip. If he were not chipped, this story might not have the same happy ending that it does," said Executive Director Brad Shear. "We have a virtual lost and found board on our website where people can post a listing for lost pets and people finding pets can post found reports, and all strays are posted on the website. But hundreds of animals come to the shelter with no ID.
JoJo's owners drove from Michigan this past weekend to pick him up. We'd love to know how he got here. Maybe he pulled an Owney. [Fox23]
The humane society will be chipping dogs and cats today (Monday) and Tuesday for $15 from 10 am-5 pm at the shelter in Menands. (The chip is a tiny capsule implanted under the animal's skin. The info on can be read when a scanner passes over it.) Dogs must be leashed and cats must be in a carrier.
photo: Mohawk Hudson Humane Society