Items tagged with 'thrift stores'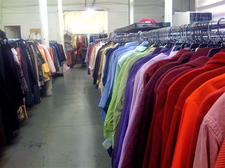 Amanda asks via Twitter:
It's getting cooler & all my warm shirts have holes. What are some good area thrift stores?
After seeing Amanda's question, we went digging through the archive for stuff about thrift stores and it's been surprisingly long since we've done something. It looks like we're overdue.
So, got a suggestion for Amanda (and us)? Please share! Bonus points for a line or two about why you like that store.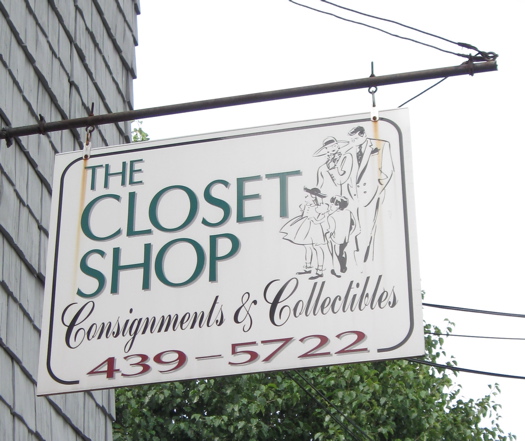 By Jessica Pasko
The Closet Shop is a little more, uh -- upscale than the thrift stores I usually prefer to frequent.
Still, a trip there this week proved that if you're willing to pay just a little bit more, there are all kinds of good things to be found.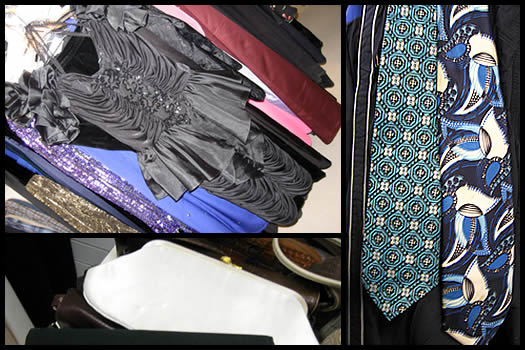 By Jessica Pasko
Years ago to get to the thrift shop at St. Peter's Hospital you'd have to go through a winding series of hospital hallways, past doors labeled with the biohazard symbol. And the place was only open one day a week.
Fortunately, you don't have to do that anymore. The place has come a long way since then, and now it has a delightfully pun-tastic name to boot.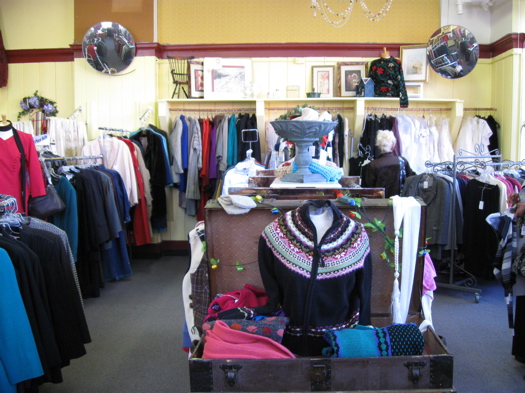 By Jessica Pasko
Yes, thrift and secondhand stores are great for getting good deals on gently-used new clothing brands, but if you're anything like me, you're heading there for the funky stuff, and not the marked-down Target merch.
From my experience, the best stuff is usually found in the smaller thrift stores. If you're looking for some awesome thrift scores in Albany here are a couple of don't-miss shops.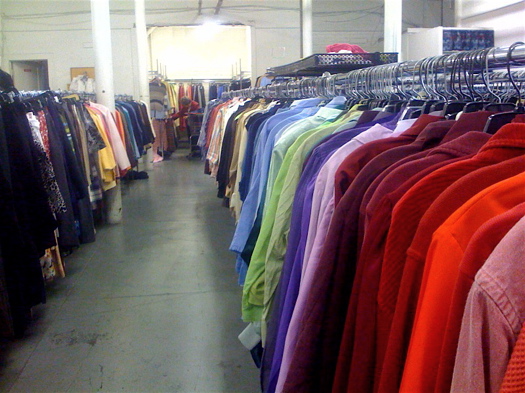 By Amy Brozio-Andrews
So I received an email from a friend recently who suggested I check out the Salvation Army Thrift Store on Clinton Ave in Albany for real bargains on clothing (thanks, Elissa!). I got the impression that Goodwill was for amateurs and the Salvation Army was where it's really at.
And wouldn't you know it, she was right...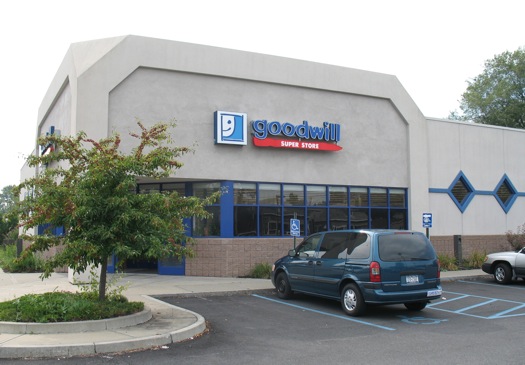 By Amy Brozio-Andrews
If you're hooked on fashion but your wallet's not cooperative, you can
pick up some great bargains at the Goodwill Store in Colonie (think Gap, Ann Taylor, Jones New York, Abercrombie and Fitch, Dockers, J Crew, and more -- some stuff still with store tags!).
Thrift store shopping takes a different mindset, though. Here are a few things to keep in mind so you can make the most of your Goodwill trip: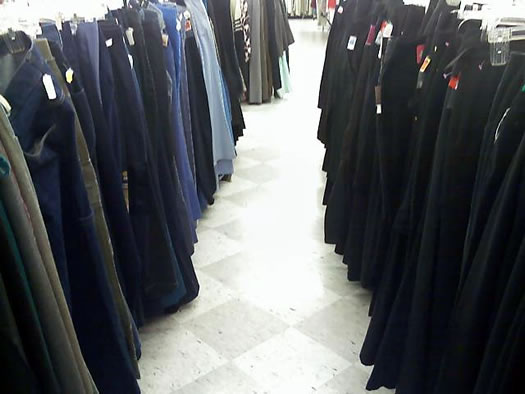 By Aja Lownes
My experience with thrift shops is admittedly small. This is mostly because I'm lazy. I love fashion and I love all of those great vintage pieces I see on celebs. But I also love merchandising. Pretty displays always make shopping a more pleasant, navigable experience. And that's why I generally avoid places like Marshall's and thrift stores.
I love the idea of cheap, awesome clothes. But at the mall, "cheap" and "awesome" are usually in the same company as "poorly made." This is not necessarily the case at thrift stores. So after Eileen mentioned how great the Goodwill store is in Brunswick, I decided to have a go.