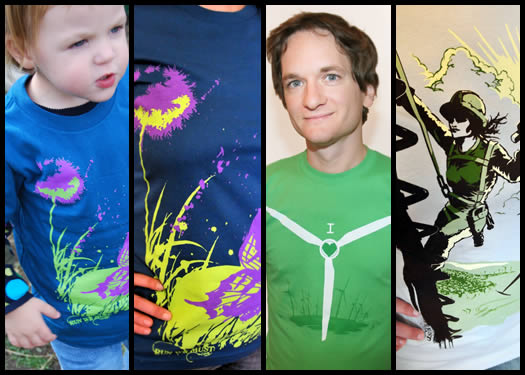 By Jessica Pasko
The AOA elves are back to help you with your holiday shopping. For the next couple of weeks we'll be bringing you fun, interesting, local gift ideas for the holiday season.
This next item just might be on my own wish list.
You might know Ben Karis-Nix for his unique blend of indie rock, but the local musician also designs a clothing line called Run, We Must.
I'm all about the feel-good gifts this year. And these shirts are a way to be fashionable and eco-friendly at the same time.
Ben's clothing line is aimed at raising awareness about issues and ideas pertaining to alternative energy. Ten percent of sales of his "I Heart Windmills" shirts go to help supper Windustry, a non-profit organization working to increase wind energy opportunities for rural landowners and communities.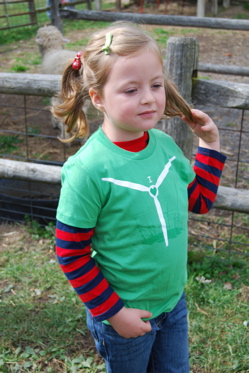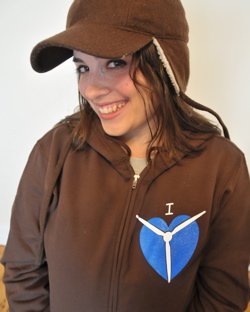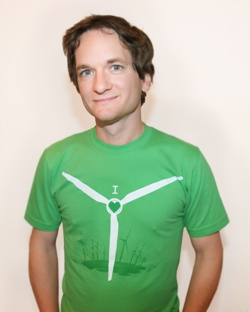 Along with the classic "I heart Windmills" shirt, there are also several other designs, including my personal favorite, "late summer," which features a dandelion and butterfly design.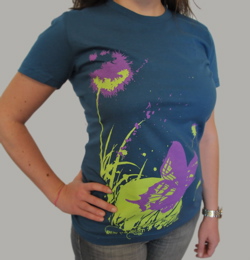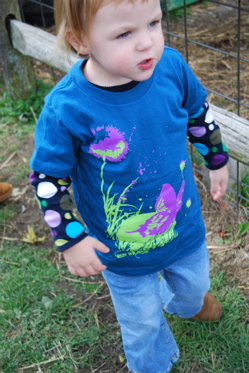 All designs are silkscreened on colorful American Apparel tees and are available in children's and adult sizes. The line is distributed through Design It Together, a "design studio cooperative" run by Karis-Nix and Taylor Gillis.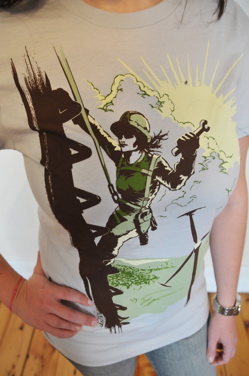 What?
Colorful shirts featuring environmental designs by local musician Ben Karis-Nix
Who's it for?
Um, who isn't this for? The "green worker," design, which features a female technician scaling a wind turbine, might especially be good inspiration for any budding young feminists on your list. She kind of looks like a Rosie the Riveter for modern times.
Where to buy:
Ben's shirts will be for sale this week at Wonderlark and you can also buy them at Anchor No. 5 or the shop at the Arts Center, both on River Street in Troy. They'll also be sold at the Tight Knit market at the Troy Winter farmer's market on Saturday, Dec. 18. They're also available online on Ben's own site and on the Run We Must site .
How much?
Tees range from $17 to $19 while a hoodie retails for $35.
Other gift ideas from this year:
+ Hudson Valley Seed Packets
+ Capital Region Etsy: jewelry
+ Adirondack carbon reduction certificates
+ Capital Region Etsy: clothing
+ Capital Region Etsy: kid stuff
+ The gift of garlic
+ Capital Region Etsy: other stuff
Hi there. Comments have been closed for this item. Still have something to say? Contact us.