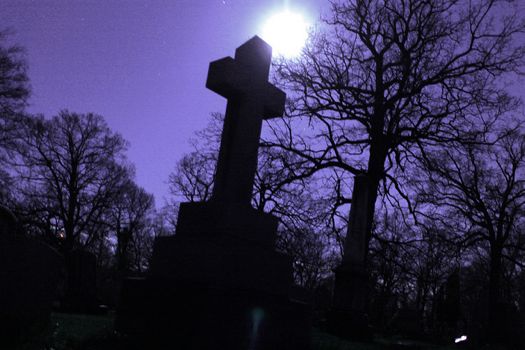 By Martin Daley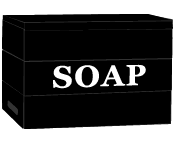 I have a strong phobia of death.
Like, a wake-up-in-the-middle-of-the night-in-a-cold-sweat kind of fear. The kind of fear I sometimes just need to talk my way through.
I simply can't fathom not existing. It scares the heck out of me.
Why then, you might ask, would someone with this terrible, gripping fear of the great beyond be wandering around Albany Rural Cemetery in the middle of the night?
It was all about the photos.
When I used to work at WNYT in Menands, I'd spend some of my lunch breaks at Albany Rural Cemetery. To me, the place seems like one of the best kept secrets in the region. The cemetery is beautifully landscaped, and meticulously maintained. It's a great place to reflect -- even if you don't know anyone interred there.
Albany Rural is actually a fairly young cemetery -- just over 150 years young. But that doesn't mean the tombstones and mausoleums that dot the landscape are shiny and uniform. In fact many have eerie shapes and, frankly, some just creep me out.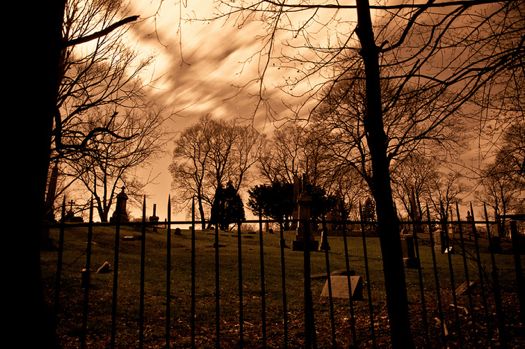 Anyway, it was on an early spring motorcycle ride out to Albany Rural Cemetery that I first started thinking about taking night time photos there. My wife Jennifer and I bought a DSLR camera for our anniversary, and after getting some halfway decent pictures of the starry sky in Acadia National Park, I'd become hooked on the idea of taking pictures at night.
Note to those of you getting ideas of your own photos: It's better, and more appropriate, to ask permission than forgiveness. Too old for breaking and entering, I got special permission to enter ARC at night through a colleague who knew someone on the cemetery's board. I picked April 4 -- a night with a full moon and clear skies.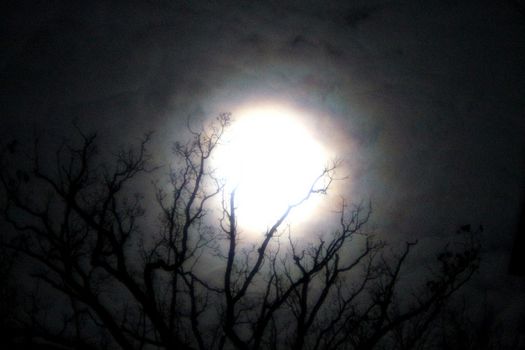 I invited my friend Jon to join me. Going to an unfamiliar place at night can be dangerous and, to be honest, the thought of a cemetery under a full moon seemed just a little too creepy.
So I was pleasantly surprised when the feeling I got upon entering the cemetery that moonlit night wasn't one of panic or claustrophobia. Instead, I felt an overwhelming sense of calm. It was a very odd feeling.
The particular plot where we worked contained the graves of what seemed an entire family -- children and adults -- with dates of death that were strikingly close together, as if everyone had succumbed to the same illness. We were struck with how absolutely devastating it must have been for the survivors to see their entire family die before them.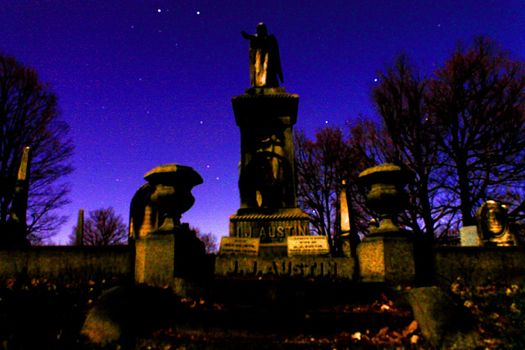 I tried not to think too much about the people interred there. I was afraid that if I started reading tombstones I'd be drawn in to much fantasizing about the stories behind each person, and not concentrate on the task at hand. Still, I found myself whispering things like: "Excuse me," "This will only take a moment," "Pardon me," "Beautiful night, wouldn't you say" because (please don't laugh) I felt I must appease and respect the spirits that lingered.
I had forgotten my tripod mount, so to get the photos I wanted I had to lay on the ground, position my camera on top of the camera bag, squeeze a look into the viewfinder, and then stay there -- on the ground -- for 30 seconds or so waiting for the shutter. Looking back, I can't believe I was so calm about laying on the ground, at night, under the full moon, six or so feet above dead bodies.
Still, I felt at peace, and kept shooting away, trying to get the right balance of light and dark that's tough to nail when shooting during a full moon. Jon had well over a year of solid experience and much better equipment.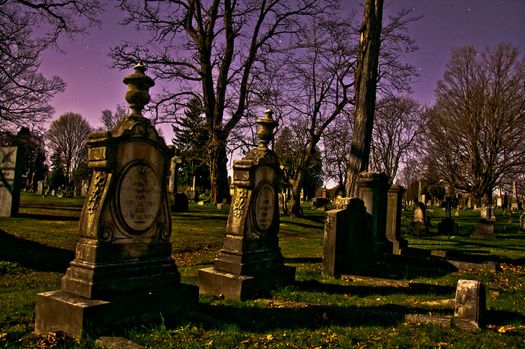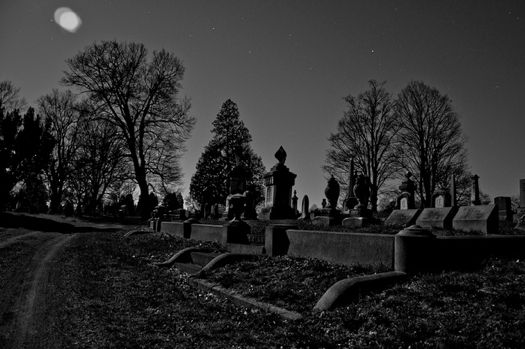 I was hoping to capture something new and unique. A side of the world rarely seen, I guess. The stillness of the night presents itself like a foreign world in some ways. I wanted to capture the mystery and serenity of the graveyard at night.
After looking through my images I must say, with a heavy heart, I don't think I captured what I was after. I just wasn't able to tell the story in the photos that I had set out to tell. Forgetting the tripod mount turned out to be a gaffe, but all-in-all the experience was worth it. I may not have gotten the epically awesome photos I wanted but I had a good time, and it was a memorable experience.
If you've got a little time, ARC is definitely someplace you should check out. The grounds contain the grave sites of a great many local notables. It's not normally open at night -- but even during the day, it's a fascinating place to visit.
Martin has very appropriate username on Twitter: @daleyplanit.
More of Martin on the Soapbox:
+ The view from 33
+ An Urban Wish List
+ The quintessential Capital Region food
+ Awesome Albany architecture
+ Historic Albany's endangered building list
+ What's your favorite Capital Region building?
Earlier on AOA: Walking the Albany Rural Cemetery
Say Something!
We'd really like you to take part in the conversation here at All Over Albany. But we do have a few rules here. Don't worry, they're easy. The first: be kind. The second: treat everyone else with the same respect you'd like to see in return. Cool? Great, post away. Comments are moderated so it might take a little while for your comment to show up. Thanks for being patient.