Items tagged with 'craft beverages'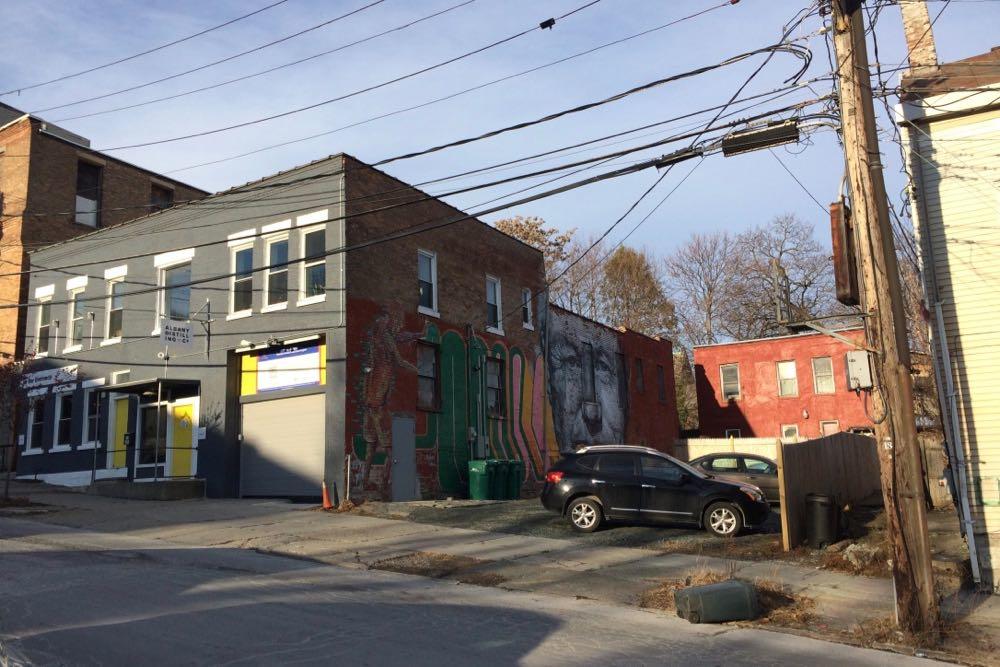 Death Wish Coffee is eyeing a spot on Livingston Ave in Albany for its first cafe.
The location -- 71 Livingston -- is currently an empty lot right next to Albany Distilling's bar and bottle shop. The coffee company would build a two-story building that would include a cafe, retail store, and tasting room.
"One of our most valued business partners is Albany Distilling, so the opportunity to be right next to them and be down south in Albany is great," said Shannon Sweeney, Death Wish's content manager.
The company currently produces a coffee-flavored vodka with Albany Distilling.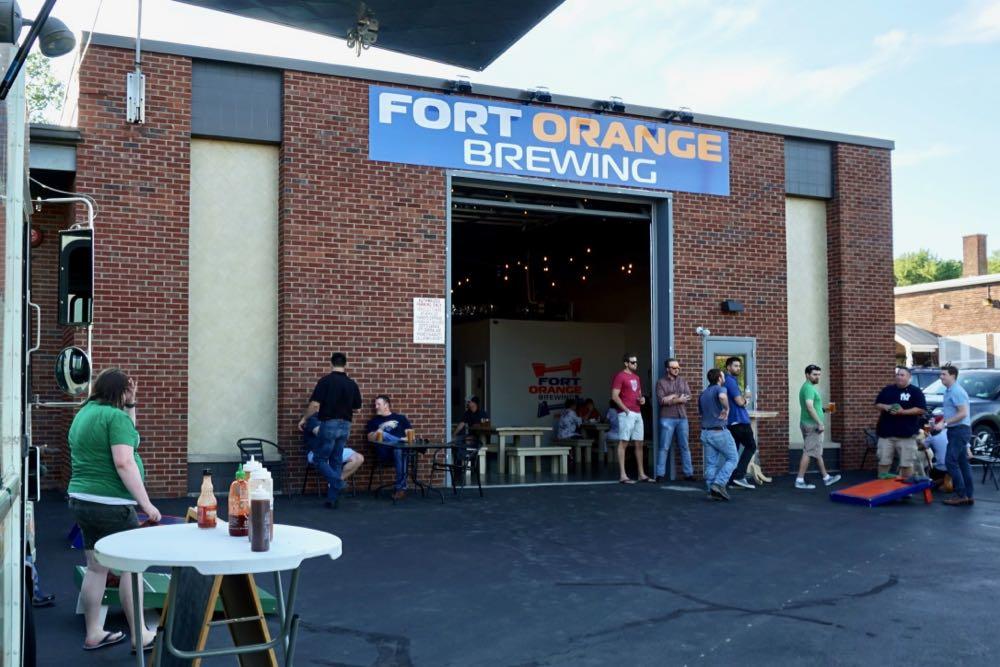 AOA is on summer break. So we'll have new follow-ups with people we've met and covered during the last year.
Fort Orange Brewing became Albany's third operating brewery when it opened in a space on North Pearl Street in the Warehouse District last October. It's the product of three friends from Castleton -- Craig Johnson, John Westcott, and Jim Eaton -- who decided to make the jump from home brewing.
The space serves as both a brewery and taproom, and on a recent Wednesday night it was busy with people playing in the brewery's popular cornhole league.
"We're very pleased with where we're at being nine months into this thing," Jim Eaton told us a few days later as we talked about how things have gone for the startup brewery -- and their plans to keep growing...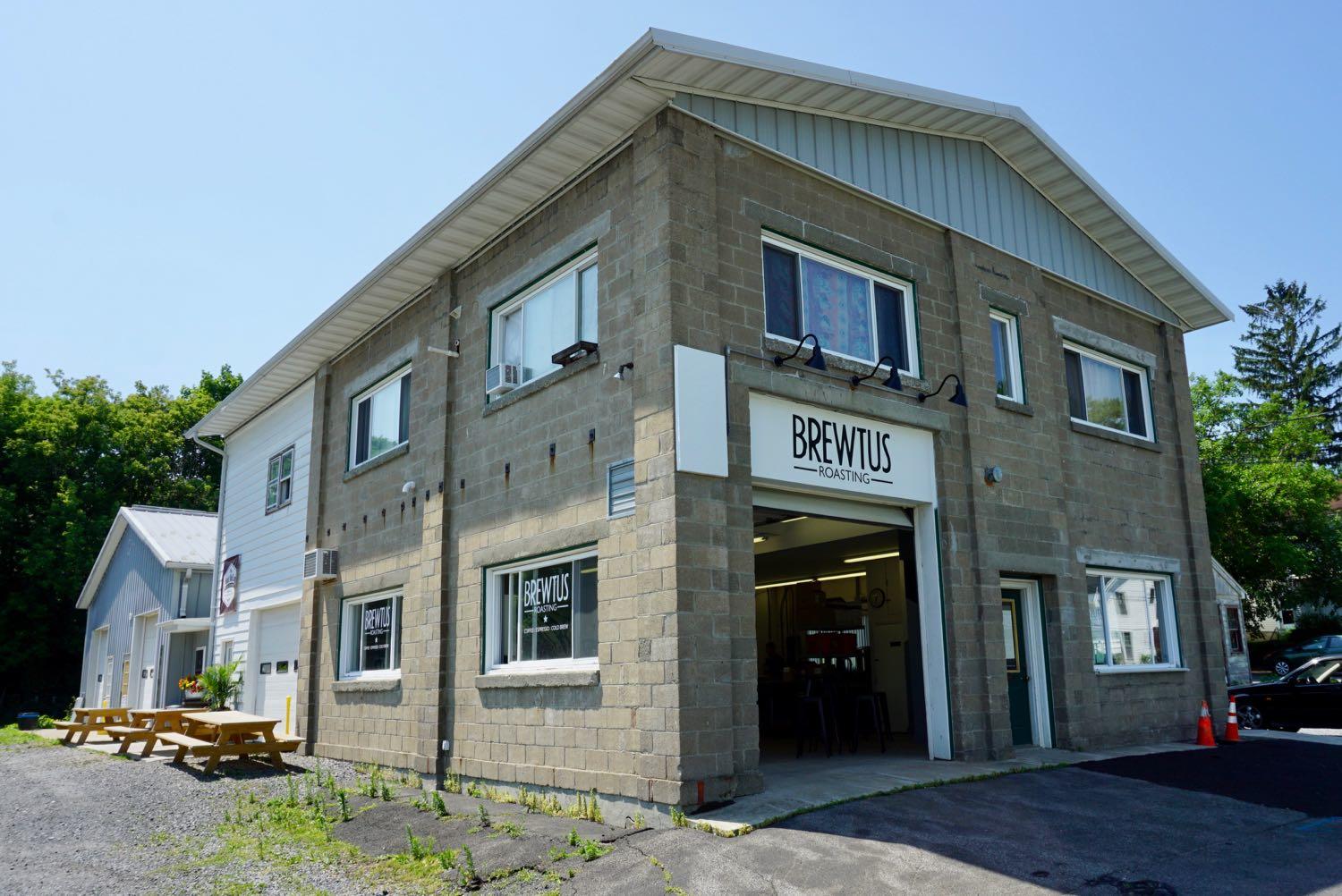 We got a chance to stop by Brewtus Roasting Co. in Delmar on Wednesday, a relatively new coffee spot tucked into a space between Delaware Ave and the Helderberg Hudson Rail Trail near the Four Corners.
Brewtus was formerly called Barkeater and based in East Greenbush. Owner and roaster Stephen Pivonka changed the name last fall, and opened the Delmar space this past April.
He'd already been selling his products at the Delmar Farmers Market and said he was getting requests for a spot in the hamlet. The town of Bethlehem also chipped in a grant to help the move.
The other draw: Brewtus is in the same building with the Real McCoy Beer Co. and the Royal Meadery.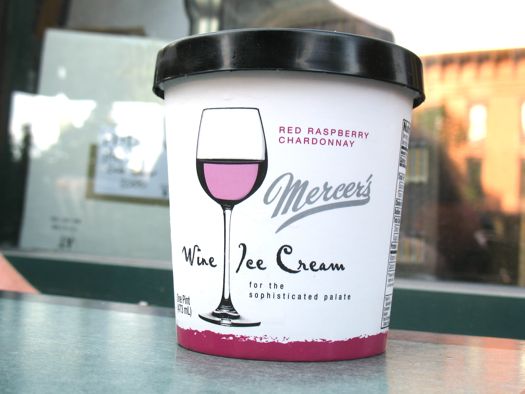 Noted: Beer and hard cider ice creams are now legal to be sold in New York State.
The state has allowed wine ice cream for the past 10 years, and this week the governor signed a bill that also allows for beer and cider ice cream or other frozen desserts. From the memo for the bill, which was sponsored by James Seward in the Senate and William Magee in the Assembly:
Ice cream made with wine is a food product manufactured in New York State that has been safely sold and regulated in a manner similar to confectionary that contains alcohol since 2008. This bill seeks to approve similar products made with beer and hard cider. As with wine, this bill would, limit the percentage of alcohol in ice cream to not more than 5% of alcohol by volume, prohibit its sale to persons under twenty-one years of age and require the same product labeling and warning statements similar to wine and confectionary that contains alcohol. This bill will help New York dairy farmers, craft beer and cider producers, dairy processors and manufacturers, and food retailers and restaurants meet the increasing consumer demand for these new and innovative products.
Five percent alcohol by volume is right around the alcohol content of many beers.
To go along with the beer and hard cider ice cream bill, the governor also signed another bill this week that allows wine frozen desserts to be sold in packages of less than one pint. (The original intent of the minimum package size was an effort to keep the products away from kids.) From the bill memo: "The sale of wine ice cream was enacted into law in 2008. Since that time, the demand for smaller packaging for weddings, fundraisers, recreational tours and other events has increased. This bill would lift the minimum requirements that are currently in law to accommodate this demand for smaller packaging sizes."
Both bills take effect immediately.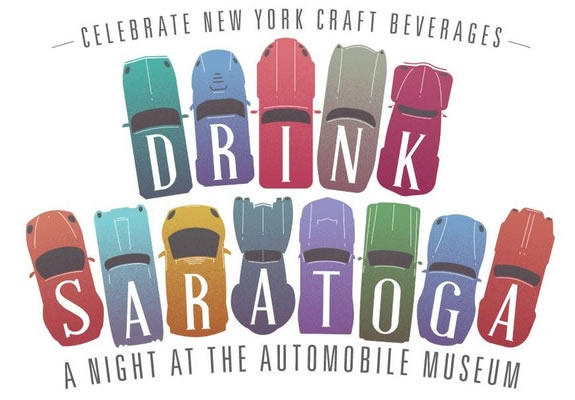 The Capital Craft Beverage Trail has a Drink Saratoga event lined up for June 15 at the Saratoga Automobile Museum.
It's a follow-up to similar events in Albany and Schenectady, in which craft beverage producers from around the region will be offering tastings. There will also be food, and the museum will be open for touring. Producer lineup (so far):
Nine Pin Cider, Albany Distilling Company, C.H. Evans Brewing Albany Pump Station, Brown's Brewing Company, Druthers Brewing Company, Chatham Brewing, S&S Farm Brewery, Altamont Vineyard and Winery, Upstate Distilling Company, Wolf Hollow Brewing Company, Mad Jack Brewing Company, Indian Ladder Farms, The Beer Diviner, Great Flats Brewing, Artisanal Brew Works, Hudson-Chatham Winery, Meadowdale Winery, Common Roots Brewing Company, Yesfolk Tonics
Early bird tickets are currently $25. The price increases to $30 after May 11, they're $40 at the door. Designated driver tickets will also be available at the door.
Capital Craft Beverage Trail? From its website: "The Capital Craft Beverage Trail was formed in 2015 to promote craft and farm-based beverage producers in the Capital Region of New York State. This one-of-a-kind "drinking tour" promotes some of the region's most popular craft beverage facilities. Every producer sources ingredients locally, and beverages are created in small batches to maximize quality."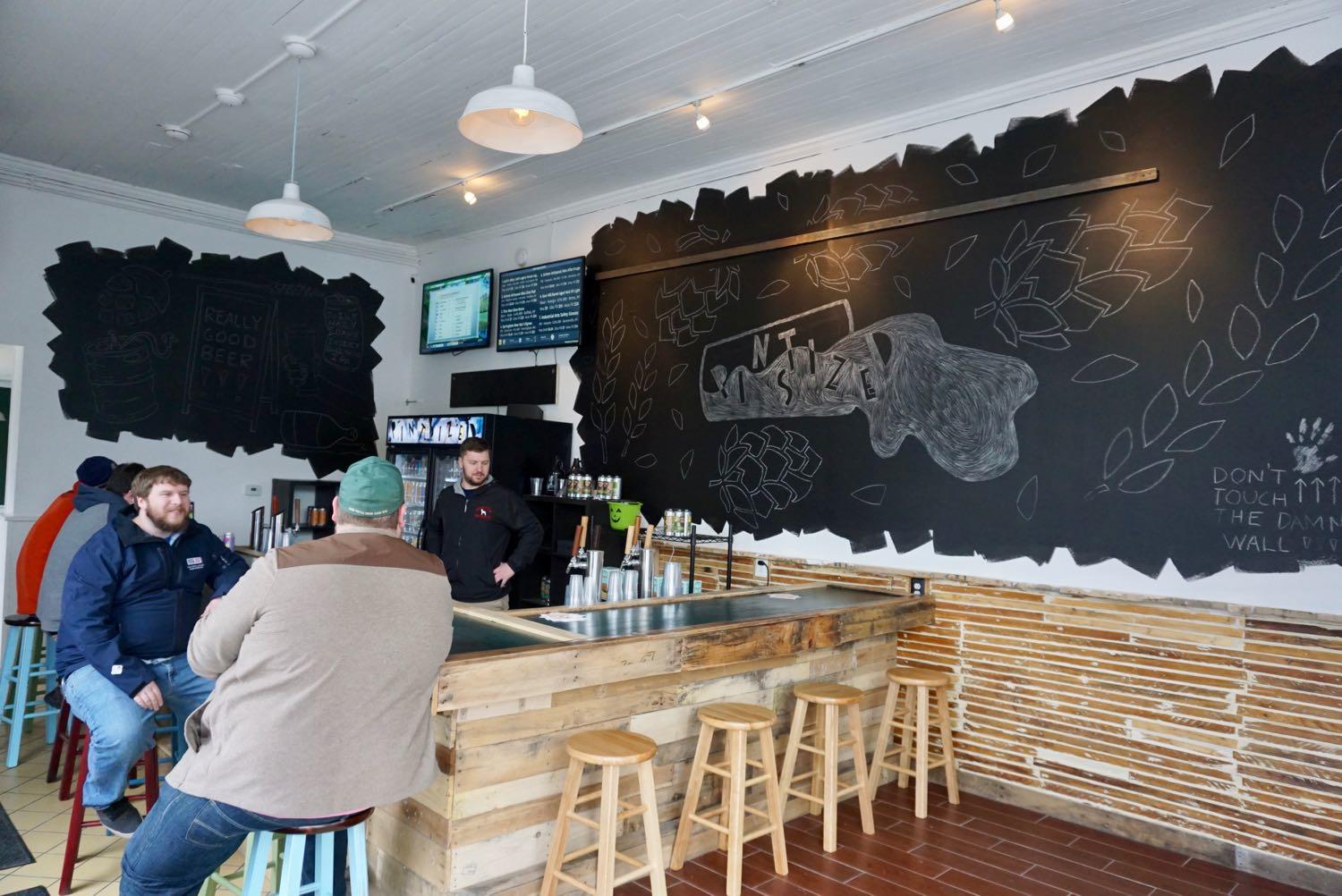 The craft beverage shop on Lark Street -- Pint Sized -- has re-opened at its new, expanded location at 250 Lark. It's the former Enigma/Ben & Jerry's space at the corner Lark and Jay.
Pint Sized started out in 2014 as a retail shop in a below-street level space at the corner of Lark and State. Owner August Rosa made the move to the new spot so he could have a bar area and seating.
It's a format similar to the one that's been successful at Pint Sized's Saratoga Springs location.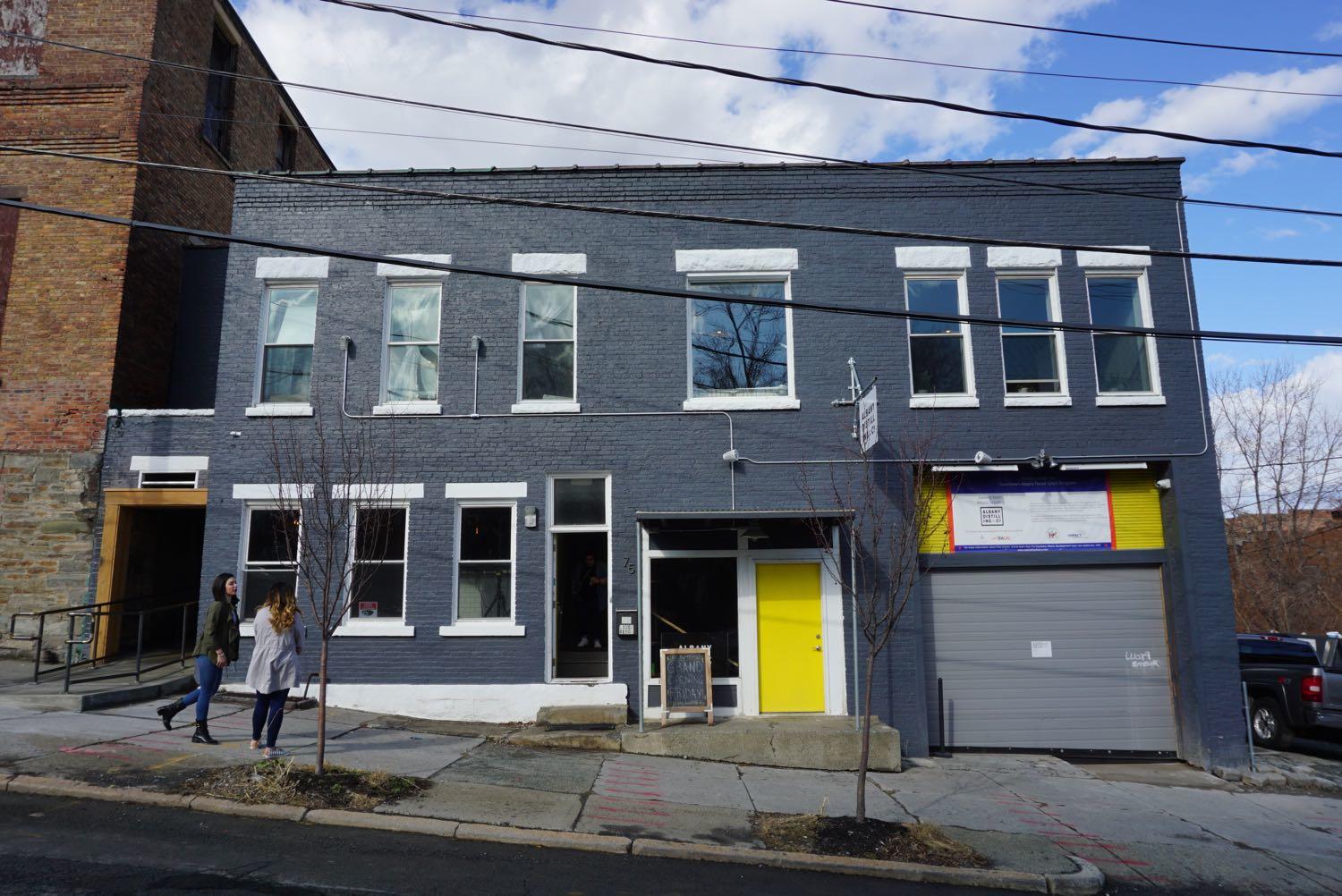 The Albany Distilling Company has a grand opening for its new bar and bottle shop on Livingston Ave this Friday. The building includes a bar area, a striking outdoor courtyard, and an upstairs room for private events.
The distillery has been working on renovating the building over the past year, an expansion beyond its nearby production space at Quackenbush Square.
Here's a look around the new space, along with a few bits about it....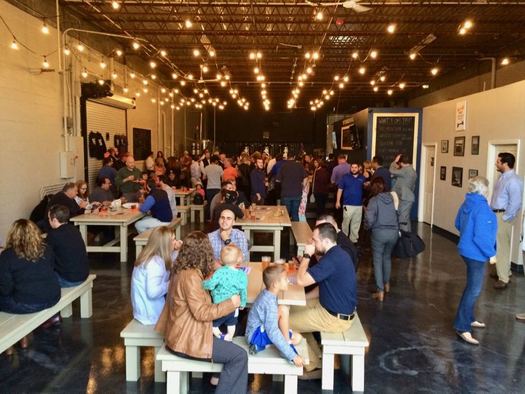 The new Albany brewery -- Fort Orange Brewing -- officially opened Wednesday afternoon.
Its space, a combination brewery/tap room, is on North Pearl Street in the Warehouse District. Six of its brews were on tap, along with cider from Nine Pin.
Fort Orange Brewing is the product of Craig Johnson, John Westcott, and Jim Eaton. The three friends from Castleton started brewing at home together a few years back and decided to make the jump to a full brewery. As Eaton told us back in August, the plan is to offer their beers in the tap room, along with snacks. They'll also be inviting food trucks to set up outside. Eaton said the goal is to create a family-friendly atmosphere.
It's the third brewery now operating in the city of Albany, joining the C. H. Evans Brewing (the Pump Station) and Druthers. The craft beverage producer list also includes Albany Distilling Co. and Nine Pin Cider.
Here's a look around the new place...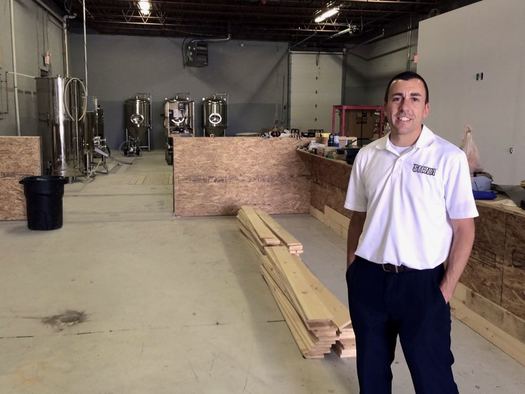 Albany's Warehouse District is in line to add another craft beverage producer this fall with the planned opening of Fort Orange Brewing.
Here's a quick overview of what's in the works and who's involved...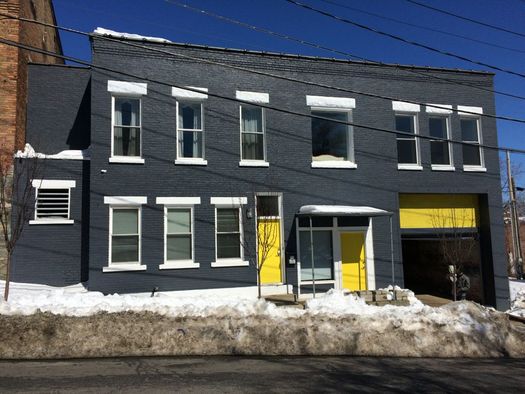 The Albany Distilling Co. formally announced Friday it's opening a tasting room and retail store in a building near the foot of the Livingston Ave hill in Albany.
Here's a look at the place and what's in the plan.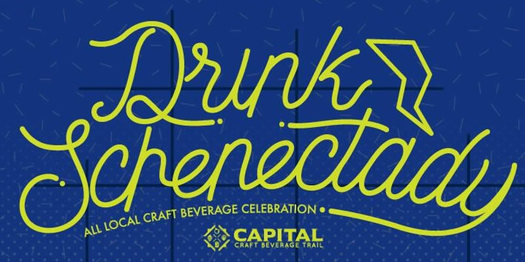 The The Capital Craft Beverage Trail has an event called Drink Schenectady coming up Saturday, April 15 at the Schenectady Armory from 2-6 pm.
It's similar to the Drink Albany event held in the fall. Blurbage:
Enjoy samples from all local Capital Region beer and cider producers along with local live music, vendors, food and games. All proceeds for the event go to benefit the Capital Craft Beverage Trail Association. ...
Capital Craft Beverage Trail Producers: Albany Distilling Company, Nine Pin Cider, C.H. Evans, Druthers, Helderberg Brewery, Helderberg Mountain Brewery, Indian Ladder Farmstead, Beer Diviner, Wolf Hollow, Browns Brewing, S&S Farm Brewery, Altamont Vineyards, Common Roots, Crossroads Brewing, Chatham Brewing, Upstate Distilling
Early bird general admission tickets are $35 until April 1, after that they're $40. There's also a VIP ticket for $60 that gets you in early for a cocktail hour.
Capital Craft Beverage Trail? Mission statement: "To promote the facilities of craft and farm-based beverage producers in the Capital Region of New York as a unified tourist destination, including representing, protecting and promoting the common business and regulatory interests of its members and their role as part of the fabric of Capital Region and to promote tourism in the region."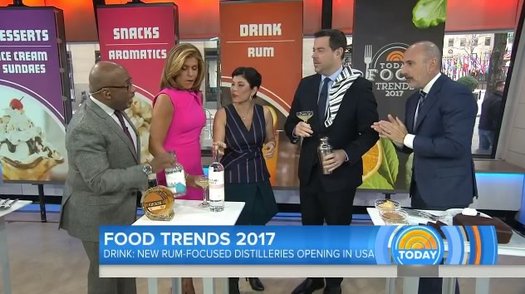 Check it out: Albany Distilling Co.'s Quackenbush Still House Rum popped up on the Today Show Monday morning as part of a segment about food trends for 2017.
Food & Wine editor in chief Nilou Motamed pointed to the rise of rum distilleries in the United States as one of the trends. (See recent Food & Wine listicle about rum being the "spirit of the year.") ADC's name wasn't mentioned, but Al Roker picked up the bottle and mentioned it was from Upstate New York and Motamed added it was from Albany.
As you know, Albany Distilling is located on Montgomery Street at Quackenbush Square in downtown Albany. It opened in and was Albany's first distillery since Prohibition. It produces whiskey and rum, as well as a coffee-flavored vodka in collaboration with Death Wish Coffee.
screengrab from The Today Show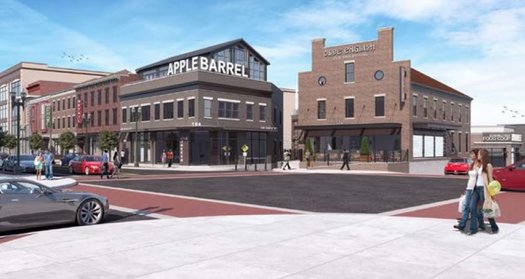 By Haley Viccaro
One of the interesting -- and potentially transformative -- Capital Region projects to get state money during the recent Regional Economic Development Council awards is The Mill Artisan District. The project aims to renovate a three-block area in downtown Schenectady into space for craft beverage producers, artists, retail, and residential.
Here are a few more bits about the project, along with some of the potential tenants...