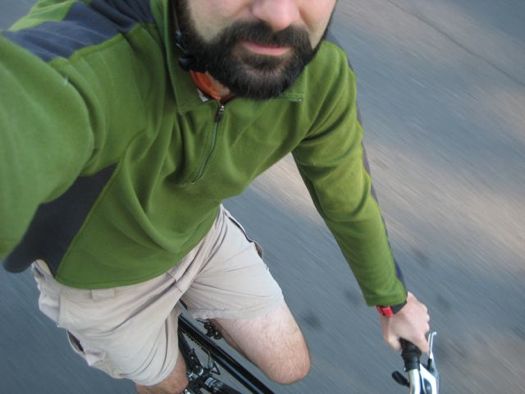 In holiday seasons past AOA has made lists of local gifts we thought people might like to get. This year, we're going right to the source. Instead of making our list, we've asked a few people directly: What's on your holiday wish list?
Today's list comes from Life After Programming's Ethan Georgi.
Gift certificate for the Capital City Gastropub
Just opened this year and quickly became my favorite place to eat. It's right in my neighborhood, though biking there isn't out of the question. There are lot of things on the wine and beer lists that I need to explore. The cheese boards are earth moving. Dessert is phenomenal. And dinner is pretty good, too.
Stainless steel water bottle from Downtube Cycleworks
My local bike shop. They've helped me for years, with everything from replacing stretched chains to double-checking my installation of a Yakima rack mounted on the roof of my car. Recently I had massive amounts of repairs done on my winter commuter, and I have complete confidence the bike will make it through a few more winters. Eric and the crew are friendly, knowledgeable people.
A tote from the Troy Farmer's Market
We go there a lot, love going there, even in the winter, and our re-usable bags are looking a little worse for wear.
Anything from the Saratoga Peanut Butter Company, especially the Adirondack
I don't get that one very often because it's something like $10 and it seems ridiculous to pay that much for peanut butter. So this is the real luxury item on my list.
Pool access to the Steuben Athletic Club
I've never been there before, but it's right downtown. It would be pretty nice to be able to go for a swim during those single digit winters.
A gift certificate to The Book House in Stuyvesant Plaza
Because I read. A lot.
Civic minded gifts
Donations to either the Radix Center, the Albany County Rail Trail or the Livingston Avenue Railroad Bridge would make the city a better place.
____
Other local holiday wish lists from this year:
+ Christine from Unspeakable Visions
+ Kaitlin Resler from All This Happiness
+ Daniel B. from the Fussy Little Blog
+ Matthew Carefully
+ Katie Beltramo from Capital District Fun
+ derryX Jerry Papandrea
+ Erik Dollman
Hi there. Comments have been closed for this item. Still have something to say? Contact us.