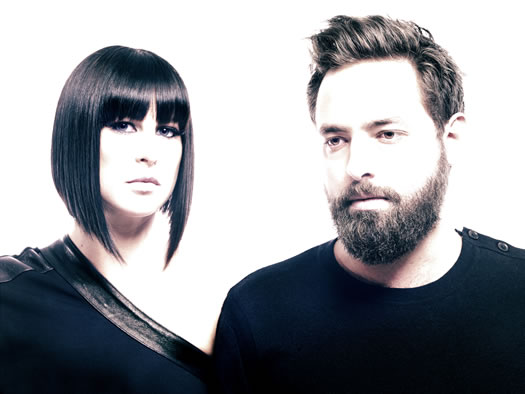 Goodbye flip-flops and soft ice cream, hello sweaters and cider donuts. Fall officially begins at 10:49 am on Saturday morning. And the first weekend of the new season has yielded a promising crop of stuff to do.
After the jump, a few things we thought might interest you, from Pearl Palooza to harvest festivals to corn mazes and cider donuts. Pick your favorites, or, if you've got something else planned, share it with the crowd.
And whatever you're planning, have a great weekend!
Passeggiata
It's the new word for the third Friday in Schenectady. Tonight's Passeggiata includes a a Wing Walk ($5 gets you a chicken wing from a handful of downtown restaurants, from 5-9 pm), a "Campus Underground Block Party" on Jay Street from 7-9 pm with a bunch of DJs, and a screening of The Big Lebowski -- part of the It Came From Schenectady series, at 7 pm (Tickets are $9 / $6 students with ID).
Pearl Palooza
Pearl Palooza -- the downtown Albany music fest organized by WEQX -- is Saturday. Among the headliners: Phantogram, playing their first show in the area since May 2011. They're scheduled to play at 5:30 pm.
Other national acts on the slate: Matt & Kim (7:30 pm), Robert Delong (3:45 pm), Oberhofer (2:15 pm), The Royal Concept (12:45 pm). Local acts: Barons in the Attic (noon), Eastbound Jesus (1:30 pm), MIRK (3 pm), Wild Adriatic (4:30 pm), Conehead Buddha (6:45 pm).
The festival is on North Pearl Street between Sheridan and Pine. Music starts at noon. No outside coolers or alcohol. It's free.
Comedy
Stand-up
Keven Marshall hosts the Break-a-Leg comedy show at Waterworks Pub with stand-up acts by seven local comedians. Friday at 9pm. $10
TheaterSports
MopCo's improv comedy smackdown is underway. Teams of improvisers play against each other, making up scenes based on audience suggestions in the "Whose Line is it Anyway" style. Underground at Proctors on Friday night at 8PM. $14, $6 for students and seniors.
Showcase of Homes / Chef's 'Saratoga Style' Northern Chef Tour
+ It's weekend number two of Saratoga's Showcase of Homes, where builders show off some gorgeous homes in Saratoga County. Tours are self guided and are offered on Saturday and Sunday from 11 am to 5pm - $20.
+ On Friday night from 6pm to 10pm you can sample food from some of the region's top chefs at each stop, at the "Saratoga Style" Northern Chef Tour. 6pm - 10pm. $35.
Theater
+ The regional premier of In the Heights, the Tony Award winner for Best Musical, is in its final weekend at Cohoes Music Hall. In The Heights is a look at life in NYC's tight-knit Washington Heights neighborhood. Friday at 8pm, Saturday at 3 &8, Sunday at 3.$25-$35
+ Beth Henly's dark comedy Crimes of the Heart is at Curtain Call Theater. Friday and Saturday at 8pm, Sunday at 3pm, $23.
Film
The future of film
On Saturday Proctors will be showing Side by Side, a documentary about the past and future of filmmaking in the digital age from director Christopher Kenneally and Keanu Reeves. It features a bunch of big-name directors, and has gotten very good reviews. various times - $5
Sleepwalk with Me
Mike Birbiglia's new film Sleepwalk with Me, produced by Ira Glass, is at The Spectrum.
The Spectrum is also screening the National Theater of London', The Curious Incident of the Dog in the Night-Time, a stage adaptation of the Mark Haddon novel. Sunday at noon. $15, under 12 $12.
Local Harvest Festival
The Local Harvest Festival in Washington Park, organized by the Honest Weight Food Co-op, is Sunday. More than 45 local vendors will be there. Also: music from Secondhand Roses, Barons in the Attic, and Katie Hammon. noon-4 pm
Battle of the Bands
Nine local bands will compete at the Spa Little Theater in SPAC's Battle of the Bands. The winner gets 50 hours of recording time and a chance to book a show at Putnam Den. Friday at 6pm - $15
Music
Friday-Sunday: Fresh Grass at MASS MoCA
A new bluegrass festival. Currently sold out. "Depending on weather forecast, more festival and day passes may be available beginning Thursday, September 20." $46 festival pass ($26 students) / $25 day pass ($15 students)
Friday: Keller Williams at Upstate Concert Hall
One-man jam. 9 pm - $18 ahead / $20 day of
Friday: The Antlers at Helsinki Hudson
Brooklyn indie rock, 'fork fave. 9 pm - $15 ahead / $18 day of
Friday: Ramin Karimloo at The Egg
West End musical theater star singing musical theater hits. 8 pm - $29.50
Friday: Good Old War at the Zankel Center at Skidmore
Indie folk. 8 pm - $10
Friday: Catie Curtis at Caffe Lena
"Folk rock goddess," Lilith Fair alumna. 8 pm - $24 ahead / $26 at door
Friday: Alta Mira and Giles Bennett and the Petrified Woods play the last show in the 2012 APL Garage Bands in the Garage series. In the garage behind the main branch of the Albany Public Library. 6 pm - free
Saturday: Albany Symphony Orchestra at the Palace
The ASO will be playing works from Tchaikovsky, Rachmaninoff. Playing with the orchestra: virtuosa pianist Valentina Lisitsa (her YouTube videos have racked up millions of views). 7:30 pm - $19 and up
Saturday: Riverfront Rocktoberfest in Troy
In Riverfront Park in Troy. Rich Ortiz, Conehead Buddha, Funk Evolution, Darik and the Funbags. noon-8 pm - $10
Saturday: Coheed and Cambria at The Egg
Prog rock. 8 pm - $31.25
Saturday: Electric City Ukefest at Proctors
An afternoon of ukulele lessons, workshops, and vendors, followed by a concert in the evening. afternoon and concert $25 / concert only $15
Saturday: Darius Rucker at Brewery Ommegang
Hootie and the Blowfish singer gone country. 7 pm - $45 ($15 for camping)
Saturday: Sarah Jarosz at Helsinki Hudson
Bluegrass singer/songwriter/instrumentalist. 9 pm - $15 ahead / $18 day of
Saturday: Eric Johnson at The Egg
Renowned guitarist. Playing with Will Lee and Anton Figg from the Late Show band. 7:30 pm - $29.50
Saturday: Four Seasons, Four Years at Universal Preservation Hall
The story of the Civil War, through song and spoken history. 7 pm - $22 ahead / $25 at door
Electric City UkeFest
Uke master Ron Gordon and some of the world's best uke teachers gather at Proctors on Saturday for the first Electric City UkeFest -- a day of workshops and open mikes culminating in an evening Uke concert. "A celebration of all things uke, for all levels of ukulele players including beginners." Workshops begin at 1:30pm, the evening concert starts at 7:30 pm. Ukefest plus concert $25. Evening concert alone, $15.
Hannaford Hispanic Heritage Celebration At The Plaza
Latin arts and crafts, music, dance and food at the Hannaford Hispanic Heritage Celebration on the Empire State Plaza on Saturday from 3pm - 8pm. Free admission
Upper Madison Street Fair
A family friendly street fair on Upper Madison Avenue in Albany with music, kids activities, a bounce house, bike rodeo, food and more. Madison Avenue between North Allen and West Lawrence streets. Sunday 1-4pm - Free admission.
Souvlaki Festival
Souvlaki, spinach and cheese pie, baklava and more at the 4th annual Souvlaki Fest at St. Sophia's Greek Orthodox Church in Albany. Friday 4pm-9pm, Saturday 11am-8pm.
Henry Street Harvest Festival
Henry Street in Saratoga will be closed off on Sunday afternoon for the annual Henry Street Harvest Festival. Music, kids activities, local vendors and performers. Noon to 4pm. Free admission
Political Memorabilia Show
The Best Western Sovereign Hotel is hosting a Political Memorabilia Show this weekend. Campaign memorabilia from Obama and Romney to Abe Lincoln. Saturday from 9am - 2pm. Admission is free.
Capital District Community Gardens' Fall Plant Sale
Fall plants, herbs and shrubs will be on sale Saturday to benefit the Capital District Community Gardens initiatives. 8th Street (one block south of Hoosick/Route 7) in Troy. 9am - 1pm
Intercollegiate Iron Pour
Yep, teams of college students from across the North and Midwest meet up in the Washington County town of Salem to pour thousands of pounds of molten metal into artists molds at the Salem Art Works Intercollegiate Iron Pour. There will also be other SAW workshops going on that you can check out. Saturday at Salem Art Works.
Roller Derby
The Hellions of Troy are playing a charity bout on Saturday at Rollarama. Admission is free, but donations are being taken for cancer charities. 8 pm
Tour de Cider Donut
Daniel B has organized a Tour de Cider Donut: Saratoga edition for Saturday. It starts at 10 am. Check the link for all the details.
Apples
This year's weird weather resulted in large crop losses at many orchards, so some of them don't have pick-your-own this year. But most of those orchards say they'll have apples available for sale in their farm store.
Corn Mazes
The giant corn maze at Liberty Ridge Farm in Schaghticoke opens this Saturday. Admission $10.50.
Wander the corn maze at Fort Ticonderoga. It's a six-acre maze with clues and a scavenger hunt. Open 9:30-4:30. $17.50 for adults, Seniors $14, kids $8. Under 5 free.
Head of the Hudson Regatta
High school and college teams and rowing club compete against the clock at the Head of the Hudson Regatta. The best time wins. Saturday from 9 to 3 at the City of Albany Boat Launch at the Corning Preserve.
Broadway Meets the Circus Variety Show
Burlesque, cabaret, sideshow, magic, comedy and more at Rocks. Saturday from 7pm to 11pm under a Circus big tent. $3 to $8 A benefit for AIDSWalk 2012.
Cider donuts and antiques
Lakeside Farms hosts its annual antique show with 60 dealers, on Sunday from 9 am to 4 pm. While you're there, have a moment of autumn zen.
Cherry Hill
Cherry Hill Mansion celebrated 225 years this week. You can take a behind-the-scenes tour of the mansion on Saturday at 2pm and 3pm. $5, $4 students & seniors, $2 for 12-18 year olds.
Great American Pet Festival
Pets, adoption clinics, a petting zoo, bounce house, exotic pet show and other events at the 5th Annual Great American Pet Festival Saturday from 10am - 3 pm at the Methodist Church Grounds in Clifton Park.Cost: $5 Adults, kids are free.
Mushroom Festival
Check out delicious, disgusting, slimy and dead mushrooms and explore the world of fungi at the Huyck Preserve Saturday from 10 am - 3pm.
Farmers' markets
The abundance of great farmers' markets is one of the best things about living in the Capital Region, and this is the best time of year to check them out. Among the markets open this weekend: Troy (Saturday), Delmar (Saturday), Saratoga (Saturday), and Schenectady (Sunday).
Road trip
Fall is a great time of year for a road trip. Try a shopping trip to Northampton . But who needs new clothes when you have good beer and cheese -- maybe a visit to a brewery or cheese farm. And there's still time to take in a few flowers at the Berkshire Botanical Garden.
AOA is a media sponsor of the Local Harvest Festival and the Upper Madison Street Fair. MopCo advertises on AOA.
photo: Doron Gild
Say Something!
We'd really like you to take part in the conversation here at All Over Albany. But we do have a few rules here. Don't worry, they're easy. The first: be kind. The second: treat everyone else with the same respect you'd like to see in return. Cool? Great, post away. Comments are moderated so it might take a little while for your comment to show up. Thanks for being patient.