By Deanna Fox
There is something about September that feels like such a fresh start. More than a birthday, more than New Year's Day, September for me has always been a time of intentional goal setting and beginning again with a clean slate. Maybe it's because for most of us, our year operated around the school calendar in our most formidable years. The start came just after Labor Day, with fresh clothes, new notebooks and pencils, and the promise that this year, anything was possible.
Like most other beginnings, something sweet it required to mark the occasion. If you get a cake on your birthday, why not have a cider donut to welcome fall?
That question is rhetorical, of course: Cider donuts are as much a harbinger for fall -- and that fresh start that rolls in with autumn's crisp air -- as a new backpack.
Upstate New York is flush with cider donut options. Maybe like pizza, the cider donut of our youth is the one that we judge all others against. No doubt that a satisfactory cider donut can be easily found in the Capital Region, but some just stand out among the rest.
Based on merit alone, it's hard to compete with the taste that Cider Belly in downtown Albany provides, but part of the charm of a cider donut is the experience and origin that accompanies it.
Golden Harvest in Valatie stands out for the person who makes them. John Henry, a native of Jamaica who came to America as a teenager as part of the H2-A migrant worker program, has been making donuts at the roadside stand for 40 years.
Bowman Orchards in Rexford is notable for the sheer volume it makes. (Last time I spoke specifically with Kevin Bowman, the number was 200 dozen donuts an hour during the week, bumping up to 1,200 to 1,500 dozen on the weekend.)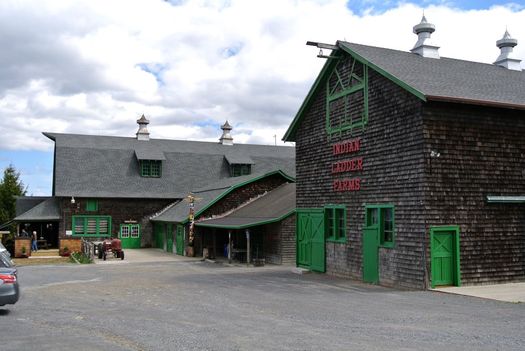 Indian Ladder Farms in Altamont, now a designated historic site, is chockablock with charm. The baby animals, the cedar-shake barns, rows upon rows of apples, the tree-lined road and stunning views that augment the drive to the orchard, Yellow Rock Cafe... the list goes on. The undeniable appeal of the cider donut, though, is the linchpin in the experience. A line winds in a squiggly U-shape waiting to purchase just-made donuts from a small cash-and-carry window tucked away on the side of the iconic barn.
And for good reason: The cider donut at Indian Ladder is just the right size -- not so big it becomes soggy in fryer oil, but not so small that the hallmark hole gets lost, making the donut look more like puckered lips. The surface is sugared to augment the sweetness of the cider, but never enough to mask the inherent beauty in subtle apple flavor. the donut itself has a slightly chewy texture, like a sponge, and doesn't dissolve on the first bite or crumble apart like a cloud.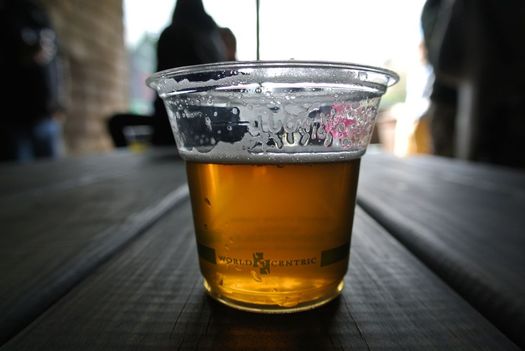 The experience at the orchard is now heightened with the addition of Indian Ladder Farms Cidery and Brewery and tasting room. The undernotes of cider and bready flavor profile in the donut are a natural pairing for the array of cider, perry, and beer that are now offered on the farm. Farm-grown hops are added to the fermenting process for a clean, light, and off-dry glass of sparkling cider that washes down a cider donut better than a cold glass of milk or steaming mug of coffee.
Perhaps adding an adult libation to the ritual of a cider donut is gilding the lily (see: cider donut bread pudding), but those two items are building blocks of the Upstate genome.
Naturally, they pair together, and thankfully Indian Ladder has the good sense to offer both. Use them to mark the start of a new season full of potential and possibility.
Deanna Fox writes about many things, mostly about food. More can be found on her website, Twitter, or Instagram.
More Eat This:
+ Toast menu at Superior Merchandise Co.
+ Tacos at Oaxaquena Triqui
+ Chicken spiedies at Excelsior Pub
+ Blackened Fish Po'Boy at Hooked Seafood Co.

Find It
Indian Ladder Farms (Cidery and Brewery)
342 Altamont Road
Altamont, NY 12009
Hi there. Comments have been closed for this item. Still have something to say? Contact us.