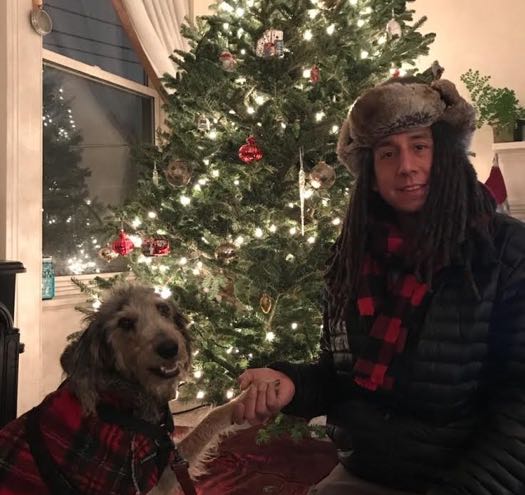 Gifts and giving are on most everyone's mind this month. So we're again asking people to share some thoughts on presents, past and present, charities -- and wishes for the next year.
Today we hear from T'chaka Sikelianos.
T'chaka is a projectionist at the Spectrum He's a cinephile who lives in Albany's Ten Broeck Triangle where he intermittently plugs away at a graphic novel as well as film and music projects, and says he is "currently working on an all encompassing theory of everything but I still have at least a half century until that is fully fleshed out."
What gifts would you like to give?
I would like to give my mother and stepfather the gift of helping them fulfill their dream of getting out of the city and onto a little plot of land somewhere. This will involve a bit of elbow grease to get their Albany house into proper selling shape, but I've been plugging away and know that eventually we will hit the mark.
What gifts would you like to get?
I guess what I want most of all is adventure and my partner Maggie and I are working together to try and give that to each other. A few years back we bought a 1972 Boler -- a fiberglass travel trailer from Ontario, Canada. It's rather small but after some serious renovation on the 6-by-12-foot space it is now chock full of amenities, including a bathroom with a shower, fairly stocked kitchen, and even a tiny wood stove for cold nights. We hope to set out for trips unknown sometime in the spring or summer.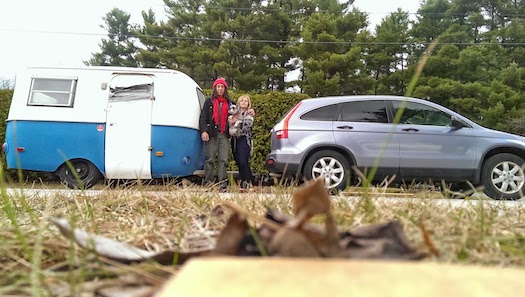 What is your most memorable gift?
There are lots as I've been lucky to have good people in my life with big hearts. If I had to narrow it down to one I would say the gift of music my friends bestowed upon me about 20 years ago when I lived in Austin, Texas.
For years I had been playing an old no-name acoustic guitar that had snapped at the neck and was held together with wood glue and magic. One holiday they all pooled together and bought me a beautiful Canadian Seagull steel string acoustic. I have had it ever since.
(I should also shout out to my brother Niko who gave me a sweet folding guitar a few years back, that I also enjoy very much and my sister Alisa who gave me my niece Aurora, who in turn gave me more musical magic than I thought was possible.)
What charity would you like to support?
I really like Grassroots Givers. Their mission and setup really appeal to me and I find them to be a more noble alternative to the other more corporate donation setups. I also love the way they repurposed the old pool at the old YMCA (RIP).
What is your wish for the New Year?
A six pack... abs or beer, I'm not picky.
But seriously, that we come through these firestorm days as unscathed as possible, wiser for it and with more appreciation for each other. The odds that we are even here as such are a gazzillion to one and yet somehow we keep on keeping on. Go team Earth, we got this.
More holiday gifts
+ Holiday Gifts: Danika Atkins
+ Holiday gifts: Anasha Cummings
+ Holiday gifts: Josh Coletto
+ Holiday gifts: Roni Choudhury
+ Holiday gifts: Alexandra Stafford
+ Holiday gifts: Jammella Anderson
+ Holiday gifts: Hali Bey Ramdene
+ Holiday gifts: Kristin Jackson
+ Holiday gifts: Evelyn Melendez
+ Holiday gifts: Nick Foster
+ Holiday gifts: Jason Vengersammy
Say Something!
We'd really like you to take part in the conversation here at All Over Albany. But we do have a few rules here. Don't worry, they're easy. The first: be kind. The second: treat everyone else with the same respect you'd like to see in return. Cool? Great, post away. Comments are moderated so it might take a little while for your comment to show up. Thanks for being patient.