Items tagged with 'Albany Jane'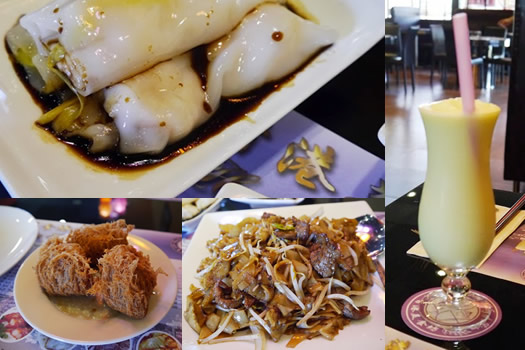 By Albany Jane
The Hong Kong Bakery recently moved from its location nestled in the front of the Asian Supermarket on Central Ave to 8 Wolf Road -- it's right at the southern end, across from Colonie Center between Cocca's Inn & Emperor's.
Among the changes: Their menu has expanded, and they added "bistro" to their name. It's now the Hong Kong Bakery and Bisto. And it lives up to the bistro moniker -- there's a counter to pick up baked goods and drinks to go, and sleek brushed metal tables with glass tops for dining in. It's cozy, casual, and chic at the same time. Go for a power lunch, or show up with a book and sweats, and you'll be welcome all the same.
After stopping in at the new location, here are a few things that are worth trying...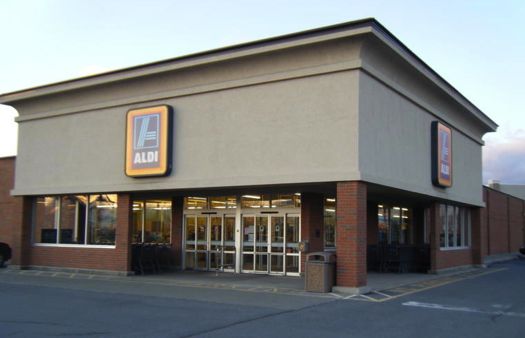 By Albany Jane
It's Supermarket Week on AOA -- a whole week of posts about shopping for food. Because we all have to eat.
Oh Aldi, how do I love thee? Let me count the ways...
Aldi is one of the Capitol Region's discount grocery chains. The store has locations throughout the globe, and has owners in common with Trader Joe's. There are some similarities between the two.
Think of Aldi as your ghetto Trader Joe's.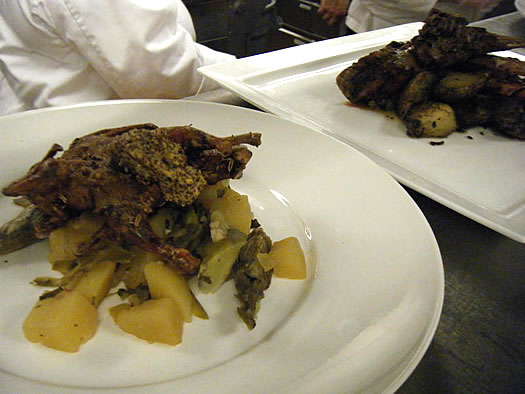 By Albany Jane
If you haven't been to the Casola Dining Room at Schenectady County Community College, you are missing out on one of the area's interesting culinary experiences. Where else can you get three courses for $22, tax and tip included? And that's for dinner. The same menu is available for lunch, and costs a mere $16.
The Casola Dining Room is a simulated restaurant where students in SCCC's culinary programs can apply their studies. Think of it like a mock trial -- it's not exactly real life, but pretty darned close.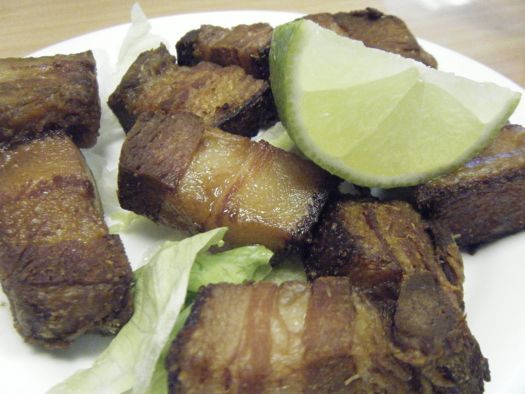 By Albany Jane
It's Forget the Resolution week on AOA: a whole lineup of foods that can send your New Year's resolution to eat better/eat less/exercise more/lose weight to its timely end.
When AOA asked me to come up with something special for its Forget the Resolution week, I thought: "But I eat like that most of the time I go out." I mean, what better way to celebrate the very act of dining out than going whole hog and ordering with abandon?
While I might be remiss in these thoughts, the first thing that immediately sprung to mind for a fattacular, resolution-killing dish was chicharrones.
Deep. Fried. Pork.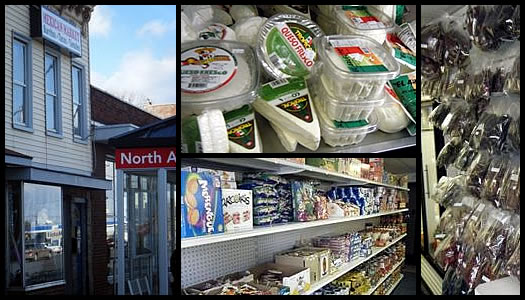 By Albany Jane
Blink and you'll miss the new Mexican Market at Central and Allen Streets in Albany.
But for a small space, the selection will impress you.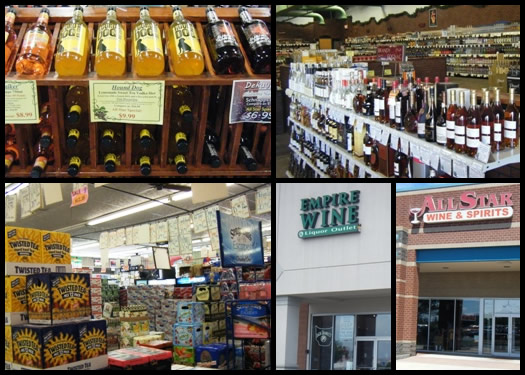 By Albany Jane
It's party time.
Say you're having anywhere from 5-25 friends, family, or moderately tolerable neighbors over for dinner.

What do you do about the bar? Wine, cocktails, aperitifs? If you can't hire a bartender for the night (and chances are you can't), you're on your own.

So here are a few stores that I enjoy patronizing for my party libations.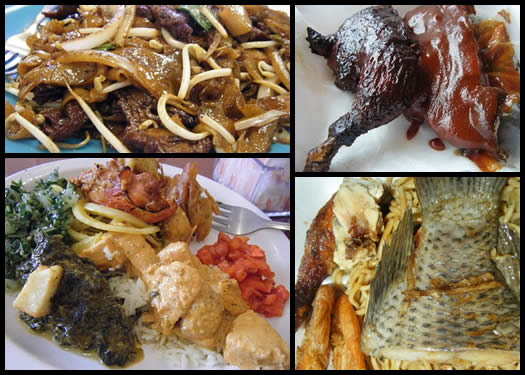 By Albany Jane
When I picture lunch, I want something satisfying, but not over-the-top. It needs to be affordable, and obviously, flavor comes first.
Albany's got some great places to hit up for quick, cheap lunches.
In general, when someone asks me, "Albany Jane, where should I go for lunch in Albany?" -- these are the first places that immediately come to mind.