Items tagged with 'Lake George'
Sean emails:
I've got some friends coming into town and we thought it would be a blast to head up to Lake George and rent a boat for the day. There seems to be a ton of places out there that rent so I was wondering if any of your readers have done this before and could perhaps recommend something to us. We'll have 7 adults and are not tied to any particular location on the lake.
If you have a place to suggest -- or even thoughts on what to look for -- we'll be awarding non-redeemable bonus points for suggestions that include a sentence or two about why that's a good place.
Got advice for Sean? Please share!
Earlier on AOA: Where to go paddleboarding?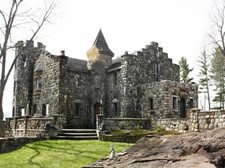 For sale: a 6,000-square-foot castle in Bolton Landing overlooking Lake George.
List price: $14.8 million.
The "Highlands Castle" has 6 bedrooms, 5.5 baths, an eat-in kitchen (what self-respecting castle doesn't?), and sits on 7+ acres, according to the Roohan Realty listing. Taxes are just $9,377.
Here are a bunch of photos from the castle's website.
The castle has an interesting story -- both back and current. In the late 70s, the owner -- John Lavender -- says he promised his son that he'd build a castle -- and actually followed through, completing the home in the mid 1980s. In recent years they've been renting it out for events. But as he TU's Chris Churchill detailed back in July, Lavender has been in a tiff with neighbors and the town over renting out the home. Lavender told Churchill that if he wasn't able to work something out, he'd have to sell.
[via @Sorti_ca]
Earlier on AOA:
+ Sold: Amsterdam Castle
photo: Roohan Realty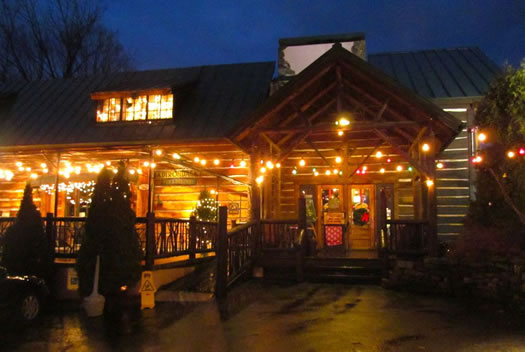 By Casey Normile
It's off-season in Lake George. That means no kayaks, no swimming, no souvenir shopping, and no tourists. As you drive down Canada Street, most of the buildings are dark with signs in the window reading "Closed for the Season!"
But there is still beer.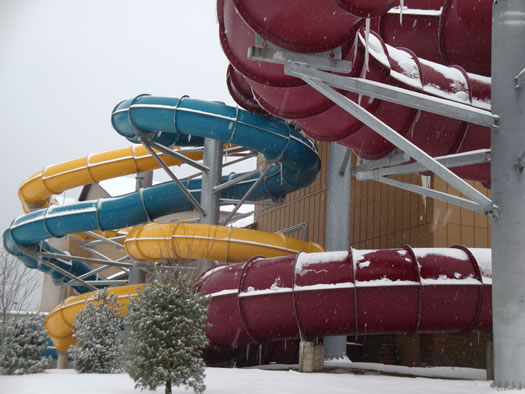 By Akum Norder
I'll be the first to admit it: I'm not an "artificial environment" kind of person.
I like that New York has seasons, and that each season brings its own activities. January is for sledding. August is for camping. April's for watching the squirrels eat my tulips.
I kind of enjoy not being able to do everything all the time. It makes seasonal activities more special.
Which makes it all the more strange for me to admit: The Six Flags Great Escape Lodge and Indoor Waterpark is pretty fun.
The state legislature is scheduled to be back in town today for another special budget session. David Paterson continued to sound the alarm about the budget gap, warning of "furloughs, layoffs, borrowing, downgraded credit ratings" and a range of delayed payments (including to state workers). He also has continued to blame the legislature -- especially the state Senate -- being in "denial" about the problem. It seems the legislature's not a huge fan of him, either. [CapNews9] [Daily Politics] [NYDN] [NY Post]
Summations in the Joe Bruno trial are expected to start today. On Friday, Jared Abbruzzese, a longtime Bruno friend and business associate, testified that he had hired Bruno has a consultant for the senator's contacts and "aura." He said the $80k he paid Bruno for a horse was payment to settle a "a moral obligation" for canceled consulting contracts. And Abbruzzese also said Bruno introduced him to Donald Trump, who -- in Abbruzzese's words -- "walked over me." Even though Abbruzzese was the prosecution's last witness, he may have been most helpful to the defense. It was also announced on Friday that Bruno will not be testifying in his own defense. [TU] [TU] [Fox23] [NYDN] [NYT] [TU] [Troy Record]
Kirsten Gillibrand has been calling state senators in an effort to get "yes" votes for the same-sex marriage bill. [Daily Politics]
Food banks and pantries report that demand for help is up this year, especially among people with jobs. [Troy Record] [TU]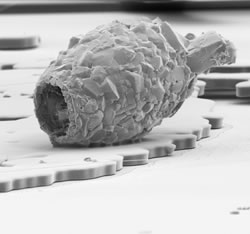 The 250-year-old sunken ships in Lake George about which AOA recently talked with underwater archeologist Joe Zarzynski are part of a weird new exhibit that promises to "introduce viewers to the contemporary synthesis of art and science." From the Lake George Arts Project:
Artwork based on "The Sunken Fleet of 1758" shipwrecks was scanned and then reduced to a miniature scale. Using micro-lithographic methods, these images were then transformed into 3-dimensional surfaces. Testate amoebae [harvested from Lake George] were released onto these surfaces and allowed to interact with the archaeological artwork. Dr. [Sam] Bowser and science artist Elinor Mossop examined these interactions using microscopy methods. Ms. Mossop interpreted the creatures' exploratory movements and created a series of cutting edge drawings and paintings that show the micro fauna encountering and reoccupying "The Sunken Fleet of 1758." Her approach is based on a previous art/science collaboration between Bowser and New Zealand artist Claire Beynon.
As part of the exhibit, waterproof artwork has been placed on easels at the the bottom of Lake George near the shipwreck.
"Raising the Fleet" opens today at the Lake George Arts Project gallery. There's a reception Friday evening.
The exhibit runs until September 10.
image: Lake George Arts Project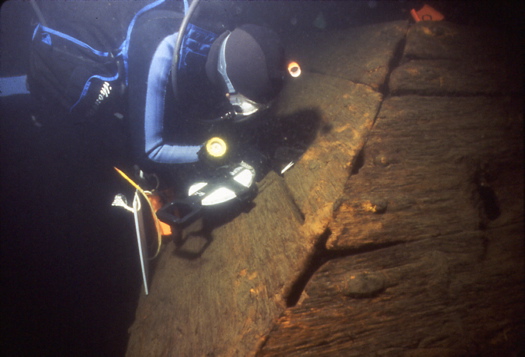 When we heard there was a shipwreck in the middle of Lake George we kind of went, "Waitaminute, what?"
But there is, in fact, a shipwreck in Lake George. Joe Zarzynski told us so. Zarzynski is a former high school social studies teacher turned underwater archeologist. In the 1980's he spent most of his free time chasing the Loch Ness Monster and Champ -Lake Champlain's version of the Nessie.
He stopped actively looking for underwater "monsters" in the early 90's and focused on shipwrecks instead. The shipwrecks were easier to find because-- you know-- they don't move.
Zarzynski says there are actually lots of shipwrecks in Lake George -- more than 200. And he's helped to find a lot of them. But the most impressive wreck he's found is The Lost Radeau a floating bastion from the French and Indian War -- that rests more than 100 feet below the surface of the lake. Now, thanks to his efforts, you can see it too - just be sure to bring your wet suit.