Items tagged with 'Stuyvesant Plaza'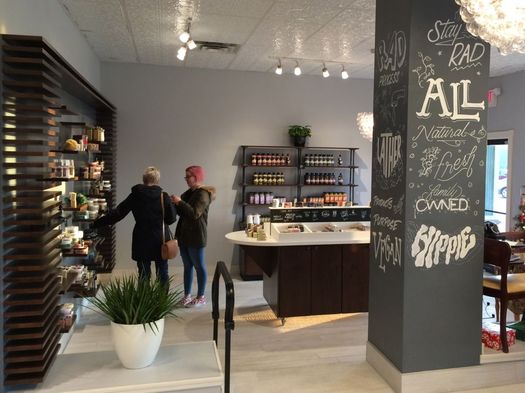 We had a few minutes Monday to stop into the new RAD Soap Co. store at Stuyvesant Plaza.
It's the first permanent retail location for the local company, which started in Cohoes and now produces its soaps, creams, and other personal care items in Menands. Up to this point RAD products has been available local farmers' markets (such as Troy and Schenectady), in various retail locations, and online.
The Stuyvesant Plaza shop, in the storefront previously occupied by the Sorelle Gallery, opened November 18. Its hours are Monday-Friday 10 am-9 pm, Saturday 10 am-8 pm, and Sunday 11 am-6 pm.
Here's a handful of pics from the new store...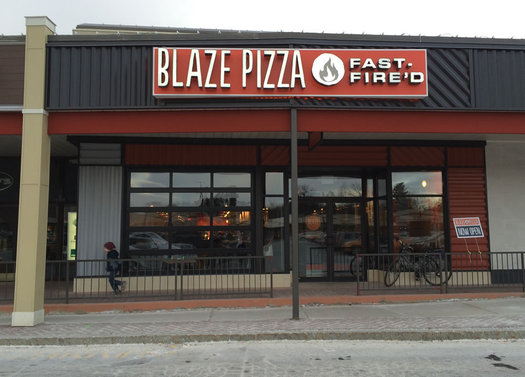 Blaze Pizza -- a fast-casual pizza chain -- opened last Friday in Stuyvesant Plaza. It's the second location in the Capital Region -- the first opened at Mohawk Commons in Niskayuna last fall.
The Blaze concept is sort of like Chipotle, but for pizza -- you walk in, go through the line telling them what you'd like on your pizza, and then the pizza goes into an oven for a few minutes. They call your name, you take the pizza to your table and eat. It's about $8 for a pizza that can feed 1-2 people depending on how hungry you are/whether you also get a salad.
We're always looking for an excuse to 1) eat pizza and 2) meet up with the Tournament of Pizza crew. So we got the band back together and went to taste some pizza.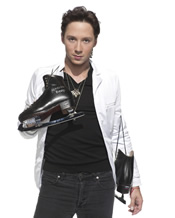 Olympic figure skater Johnny Weir will be at the Book House at Stuyvesant Plaza this Saturday evening to sign copies of his new memoir, Welcome to My World. In the book, he reveals that he is, in fact, gay.
Weir is a three-time US national champion. He competed at the 2006 and 2010 Winter Olympics. He's also known for having quite a flamboyant personal style.
The event at the Book House starts at 6 pm on Saturday.


photo: NBC/USOC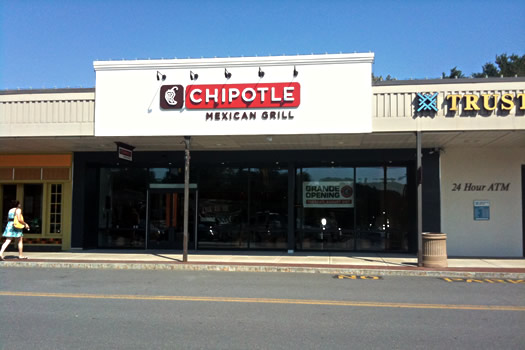 Updated Monday evening with porky details.
The Capital Region's fourth Chipotle opens in Stuyvesant Plaza on Tuesday. We stopped by today to check it out -- and in the five or so minutes we there, six people were turned away from the not-quite-open-yet location. (Exclaimed one girl into her mobile right after, "Tomorrow!?!?!")
There's no opening day free food this time around. The friendly guy we talked with today said the crowds on previous free burrito days had been overwhelming.
He did let us in for a quick peek. A handful of photos for the curious are after the jump.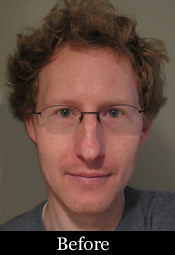 AOA Greg was in a long-term haircutting relationship for the better part of the last decade. And then he wasn't. Suddenly unattached, Greg was at a loss for where to get his hair cut. So he asked the AOA crowd -- and it had a bunch of good suggestions. Now he's playing the field, in search of a new shop.
Thanks to everyone for all the great suggestions. I'm looking forward to checking out a bunch of them (though, sorry Siobhan, there will be no weaves).
The first stylist up suggested herself: Rebecca at Jean Paul in Stuyvesant Plaza.
Update: Rebecca has since moved down the street to V Salon.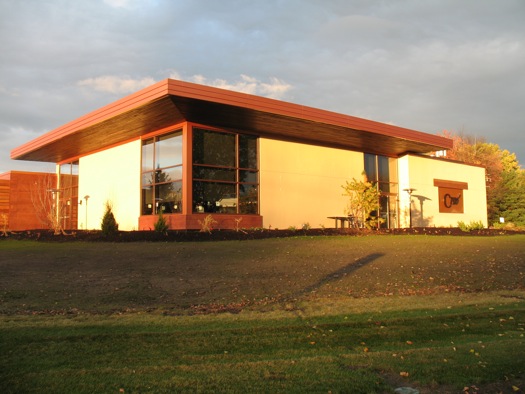 After hearing all the hype, we were curious about Creo and figured you might be, too. So we stopped by for dinner last night on the first day it was open to the public.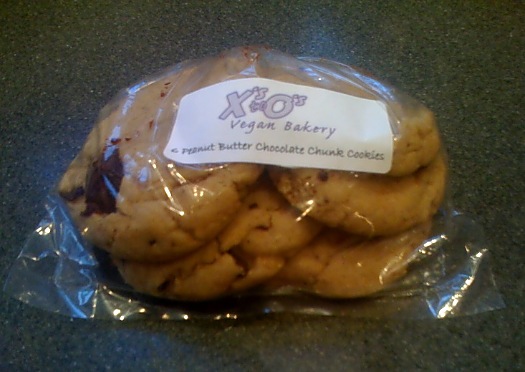 By Amy Brozio-Andrews
I love Etsy's search local function. It's how I found X's to O's Vegan Bakery, located right here in Albany. It bakes up vegan cookies, cream-filled canoe boats, brownies, and custom items like cupcakes, cakes, and pies. But how do you know if mail-order (vegan!) baked goods are any, well... good?
I was glad to take one for the team here.
By Amy Brozio-Andrews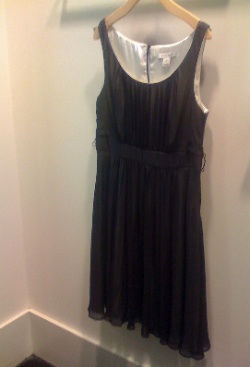 The rumor is true: White House | Black Market, a higher-end women's clothing store located in Stuyvesant Plaza, carries exclusively black and white items. Full of pants, shirts, blouses, dresses, skirts, and all manner of accessories from shoes to scarves to clutches to jewelry, shawls, the style is contemporary and elegant for casual, work and dressy occasions.
While you might think that a store full of only black, white, and black and white clothing could be boring, the variety of styles ensures that it's not.
Earlier on AOA:
+ The Mangia auction: everything must go
+ Can we get 3, can we get 3, can we get 3?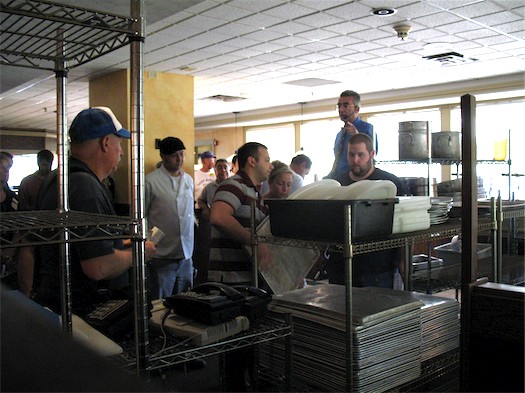 What remained of the Mangia at Stuyvesant Plaza was auctioned off this morning. And everything had to go. Literally. They started at the front door (it went for $2) and methodically worked through everything that was left in the restaurant: picture windows, wainscotting on the ceiling, exit signs, the hostess stand, booths, stoves, grills, pots, ovens -- it was all up for sale to the highest bidder. Here are a handful of the items and what they sold for...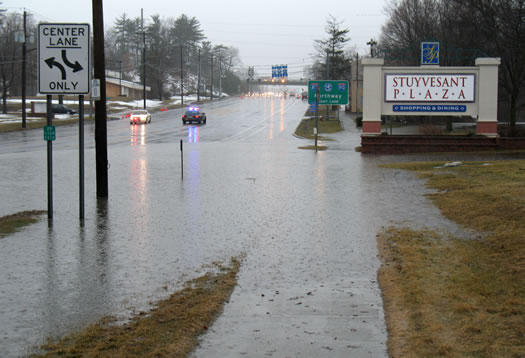 As of 10 AM this morning Western was closed in both directions by Stuyvesant Plaza (between Fuller and Schoolhouse). You could still get into the plaza via Fuller.