Items tagged with 'vegan'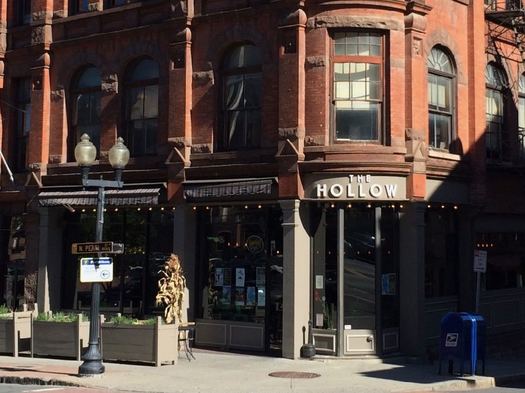 The Hollow in downtown Albany is hosting a vegan food / beer pairing event October 11. It's a tag-team effort by Berben & Wolff's Joey Berben and Anna Weisheit, The Hollow's chef.
The event will include a buffet of "beautiful vegan cuisine" and suggested cash bar pairings with beer. The menu is below.
It's a benefit for the Catskill Animal Sanctuary, and the founder of the sanctuary will be there for a talk.
The event starts at 6:30 pm. Tickets are $35 and available online.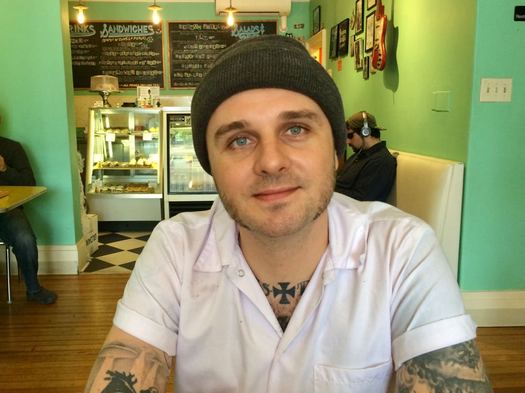 AOA is on summer break this week. So we'll have new follow-ups this week with people we've met and covered during the last year.
A little more than a year ago, Joey Berben and Max Wolff opened a vegan restaurant on Lark Street with the goal of making food that appeals to all sorts of people -- vegan and non-vegan.
As Berben said last year, "It's just good food. Vegetable forward, plant-based food."
And it's worked. Berben and Wolff's has built a following of fans, expanded its wholesale business that sells to other restaurants, and now has an eye on expansion.
We talked with Joey Berben last week in the busy second-floor dining space that looks out onto Lark Street about drawing an eclectic crowd, staying positive, and snowballing small successes.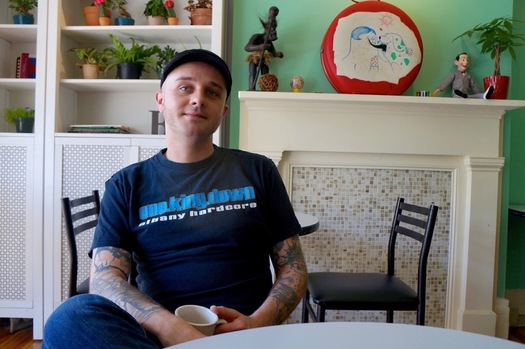 By Cristin Steding
To say the guys at Berben and Wolff's are busy is an understatement.
"I've got to go make 20 pounds of seitan after this," says a smiling Joey Berben at the end of our recent interview. And that's on his day off. He and his business partner, Max Wolff, just opened a new restaurant on Lark Street, but they've been supplying seitan to a bunch of other local restaurants long before theirs opened.
Berben and Wolff's is a vegan deli, which sounds like an oxymoron. But according to Berben, "The definition of deli, as far as we're concerned, is more like specialty foods. It's specialty prepared things. It's going to be along the same lines of a typical deli -- pre-made salads, to-go things. We're selling things by the pound too, like the seitan products that we make."
What sets Berben and Wolff's apart from other vegan restaurants, is that they actually downplay veganism in the business.
"You'll notice the word vegan isn't in here anywhere," says Berben. "We're trying to disconnect from people's misconceptions about vegan food or vegan restaurants. It's just good food. Vegetable forward, plant-based food."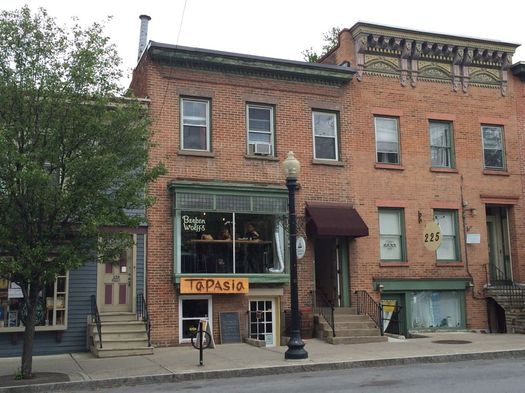 That new vegan deli on Lark Street -- Berben and Wolff's -- opened Tuesday. It's in the space at 227 Lark formerly occupied by The Brakes.
The deli is backed by Joey Berben and Max Wolff, who had already been making seitan for local restaurants. As Berben told us back it in March, their plan is to serve "things you would expect in a New York deli, but all plant based." And the menu reflects that aim. It includes items such as a housemade seitan pastrami reuben, a tempeh bacon lettuce and tomato sandwich, and BBQ pulled jackfruit with cabbage slaw on a bun. (We'll have more about the food in the near future.)
Hours currently are Tuesday-Saturday 10 am-8 pm and Sunday brunch from 10 am-3 pm. It's closed Mondays.
Here's a quick look around...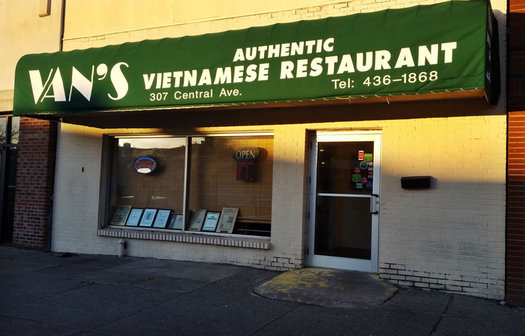 By Cristin Steding
Veg Out is short series about vegan dining options around the Capital Region.
Has there ever been a restaurant you've wanted to try for ages but never get around to? Someplace you know you'd love, but put off trying because you know you'll be there all the time once you finally go?
For me, that place is Van's Vietnamese Restaurant in Albany.
When I asked for suggestions of where to go for vegan food in the Capital Region, Van's was consistently one of the top answers given. I love all spicy foods, especially when they involve noodles, so I was pretty excited to give Van's a try. But for some reason, it took me months from hearing about Van's to actually try it. Perhaps it's because, as many fellow Trojans can attest, with so many great restaurants within walking distance of downtown Troy, it can be easy to never venture out to Albany for food. Or maybe I'm just lazy.
Whatever the reason, I finally made the pilgrimage, and man, was it worth it.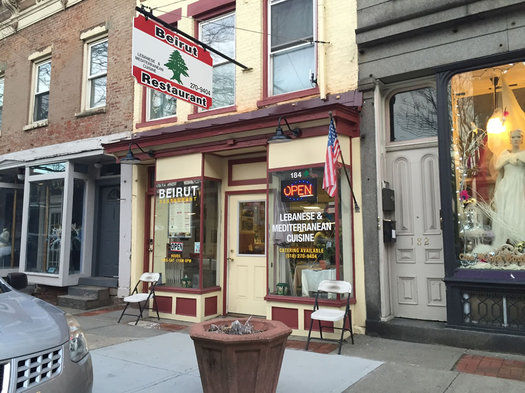 By Cristin Steding
Veg Out is short series about vegan dining options around the Capital Region.
No tour of vegetarian and vegan food would be complete without a foray into ethnic food options. Trying to veganize traditional American food tends to be an exercise in frustration. Dairy-heavy, meat-centered dishes like hot dogs, mac and cheese, and pizza are difficult to replicate with satisfaction. But when you widen your view, the vegan options multiply.
One of my favorite places for a more global meal is the little treasure of a Lebanese restaurant in Troy, Beirut.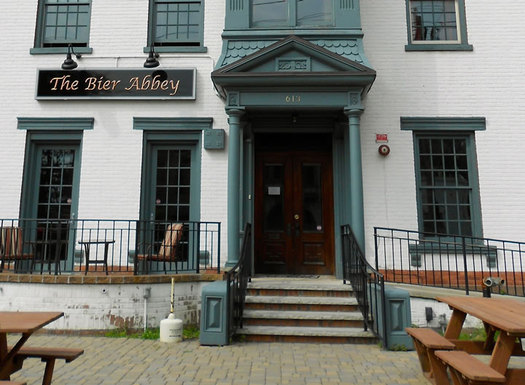 By Cristin Steding
Veg Out is short series about vegan dining options around the Capital Region.
While visiting a friend in New York City recently I found myself at a bar that had no vegan options. Every single option involved meat or butter. The only thing I could order was french fries. Rookie mistake to not research beforehand. I had foolishly assumed that since most places in Albany have veggie options, surely a hip bar in Brooklyn, of all places, would have something.
Here in the Capital Region, being vegan is relatively easy. We have Whole Foods and Honest Weight for all our geeky animal­-free cheeses and most restaurants have at least one veggie option. It's easy to get spoiled.
One great veggie option for a low-key dinner date or after work drinks is The Bier Abbey in Schenectady.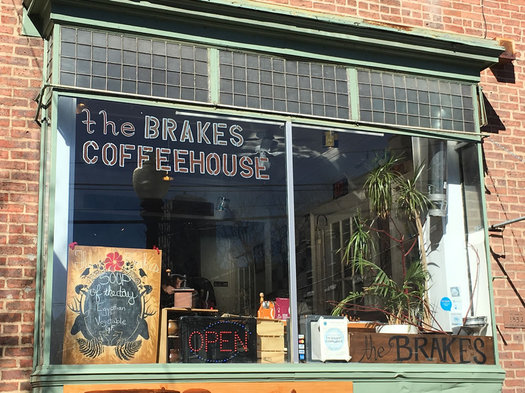 A new vegan deli -- Berben & Wolff's -- is set to take over the Brakes Coffee House space at 227 Lark Street in Albany later this spring.
Berben & Wolff's is backed by Joey Berben and Max Wolff. About a year and a half ago they started selling seitan -- a protein product made from wheat gluten -- to local restaurants, as well doing pop-kitchens and event catering. They now make a range of vegan products: breakfast sausage, chicken wings, chorizo, burgers.
"We have both always been very involved in food." Berben told AOA via chat today -- he's worked in the deli at Honest Weight, and Wolff is a restaurant chef. "There has been quite a lack of vegan restaurants in the area, so I began hosting events and cooking for friends. I was approached by Max last year about starting a legitimate business selling some of the seitan products I made. It took off pretty quickly and has been doing very well."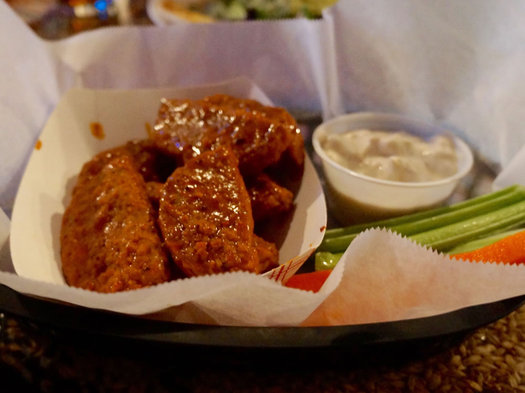 By Cristin Steding
Say hello to Cristin Steding, who will be writing a short series here at AOA about vegan dining options around the Capital Region.
One of the hardest things about eating vegan and spending time with non-vegan friends and family is going out to eat. At family dinners and casual get-togethers, it's easy enough to bring a dish to share and insist no one worry about accommodating you. When someone says "Let's go out!," though, it strikes dread in the hearts of vegans everywhere. Will it be a night of eating unseasoned, overpriced steamed veggies? Or will it be the dreaded plain garden salad with oil and vinegar?
If you're lucky, you can convince the group to go to a place that's secretly vegan-friendly. These darling restaurants will not only mark the menu with what's vegan, but also put an effort at making it delicious.
When the time does come to pick a restaurant, it's good to have some solid choices at the ready, where you know you'll be able to find something to eat and your carnivore dining mates won't whine about the hippie food. The Capital Region is blessedly vegan friendly, something I completely took for granted prior to going full veg. In fact, some of the best vegan food around is hiding in places you might not expect.
Perfect example: The Ruck.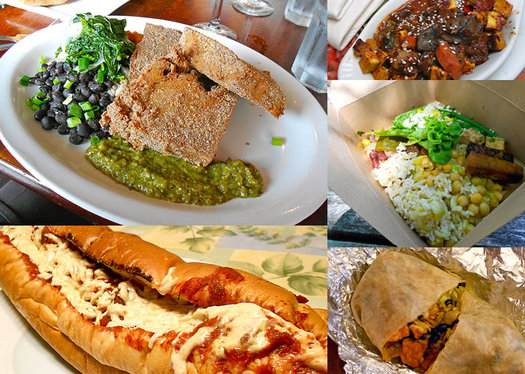 By Casey Normile
Vegan food often gets a bad rap from non-vegans. For many people, the thought of cutting out not only meat but also dairy and eggs is just too much to imagine.
But there is good vegan food in Capital Region. Here are a few local dishes worth trying, whether you're a vegan -- or a carnivore.