Items tagged with 'etiquette'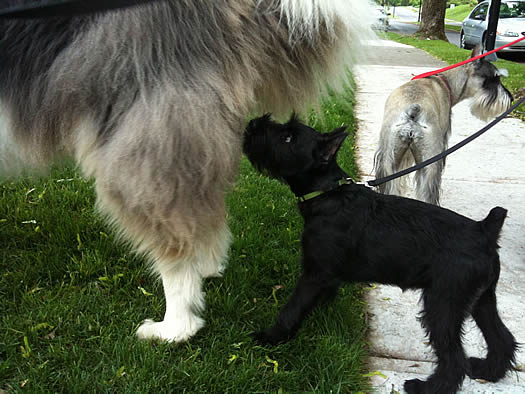 Now that the snow is gone, once again evidence re-emerges -- perhaps "unthaws" is the better word -- that not every dog owner is as courteous as he or she could be. As Albany Common Councilwoman Leah Golby said today on Twitter of people who don't pick up their dog's poop: "You are giving us responsible dog owners a bad name!"
There are a lot of neighborhoods in the Capital Region that include a lot of dogs. And we think this is generally a good thing -- dogs are often a way for people to get to know each other. We've met a bunch of people in our neighborhood because of Otto.
As with any situation involving other people (and dogs), a little bit of responsibility on everyone's part can go a long way toward creating a more courteous environment. Also: We're all better off when people aren't stepping in dog !@#$.
So, based on things we've seen around town, here are a few thoughts on dog etiquette...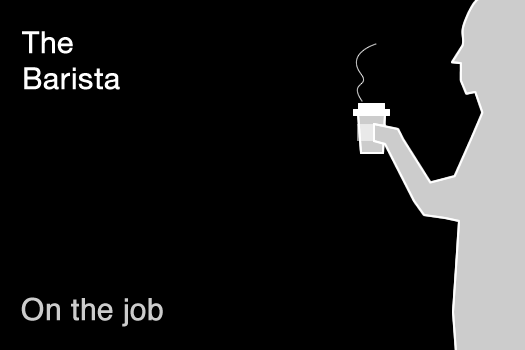 We got the impression that a lot of people found the anonymous job interviews we did for Work Week interesting, so we've decided to continue them as an occasional series.
On the job with: The Barista.
This person has been working in coffee for a decade -- as a barista, shift leader, and manager. The Barista talks about dealing with a stream of caffeine-seeking people, interpreting esoteric coffee lingo, and the people who camp out all day with their laptops...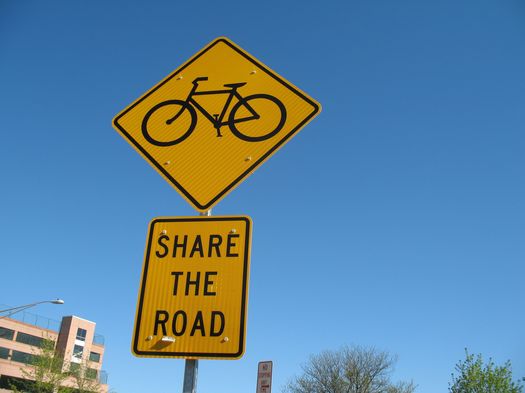 Alison emails:
Can we talk about something? Bicycle riding on the sidewalks seems to be on the rise. I'm a believer that the sidewalk is for pedestrians, and that the bicycles go in the street (exceptions if you're under 15). I noticed that in west coast cities bicycling on the sidewalk was ubiquitous, but appreciated that our east coast corner of the country did a better job of keeping the wheeled traffic on the proper side of the walkway.
But there's a shift happening, and I don't like it. We can reverse this. And safety-wise, I know we're not a city replete with designated bike lanes, however, oddly enough, accidents decrease when there are no bike lanes in the streets. Because when you're right there next to the cars, the cars are more cautious. You don't have a siphoned off safe space...you know it, and the cars know it. It's human behavior at it's oddest (this isn't praise for our lack of lanes, just truth). So my question is this: adults on bikes on city sidewalks: friend or foe?
As avowed pedestrians, we generally frown on cycles on the sidewalk because we don't like dodging bikes, especially when they approach from behind without warning. And in many places -- such as the city of Albany -- it's against the law (if you're not under 10 years of age) to ride a bike on the sidewalk.*
That said, having seen some less than accommodating behavior by motorists with regard to bicycles on streets around town, well, we can't exactly blame someone for taking refuge on the sidewalk in some stretches. And while we've heard the claims (and counter claims) about how bikes and cars flowing together is a good thing -- as Alison states above -- we're skeptical. Maybe it works OK if you're a confident, in-shape cyclist. But you shouldn't have to be Hardcore Bike Guy to tool around town on a bike.
This specific topic -- and Alison's question -- get at the broader issue that legislation like Albany's recently-passed "Complete Streets" ordinance is intended to address going forward: that streets should be designed to safely accommodate cars, bikes, transit, and pedestrians.
One arrangement that we've thought could be good for the Capital Region: bike lanes like those in Copenhagen -- where it's traffic | parked cars| bike lane | curb. Of course, you need a wide street for that arrangement. But, as an example: one of the options in the "road diet" proposed for Madison Ave in Albany includes lanes for traffic, bikes, and parked cars (in that order). So maybe there's a way to make it work.
* Other parts of city code related to bikes: all bikes are required to have a bell, and there's an 8 mph speed limit.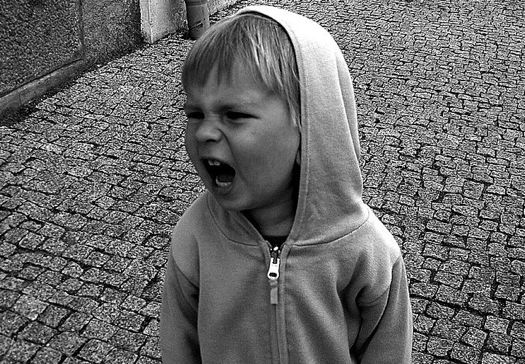 By Leah the Nosher
I was sitting in the Panera in Latham Farms doing work for class. I sought the air conditioned sanctuary of free WiFi and a predictably decent, cooling yogurt-berry smoothie. I buckled down to the task of wading through academic articles, having deposited children with grandparents and dispatched husband to work.
The three year old bouncing around the room, running up and down the aisles chasing imaginary aliens, was totally killing my buzz.
I took a deep breath. I said nothing. I tried to remember how much I value those two seconds of quiet at a table when my child is jumping up and down on something that is not me. But there was this niggling voice in the back of my head whispering, "I drove across two county lines and a river and cashed in a favor with my parents, so that I could sit here and get work done. Please, please, please, corral your kid."
Where do we draw the line as parents and as members of a greater community? Where is the line between "children should be seen and not heard" and "children should be see and heard with zero restrictions on the glory that is all forms of childhood and parenting?" How do we remember that one person's adorable is another person's obnoxious?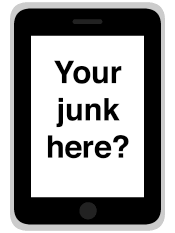 You would think that people -- especially public figures -- would have figured out by now that texting or messaging explicit photos of themselves to other people is a generally bad idea.
You would also be wrong.
There is, of course, Anthony Weiner. And on Thursday it came out that Saratoga Springs police chief Christopher Cole had texted an explicit picture of himself from his office in city hall. Not so bright, chief.
Clearly, people still have a few things to learn. Even people who should know better. So, at Siobhan's urging, we have created a flow chart -- a public service announcement, of sorts -- to answer the all important question:
Should I text a pic of my junk?