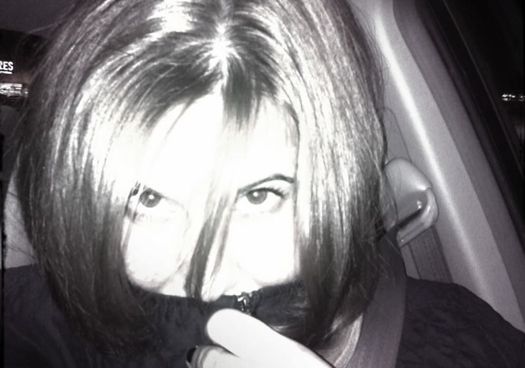 In holiday seasons past AOA has made lists of local gifts we thought people might like to get. This year, we're going right to the source. Instead of making our list, we've asked a few people directly: What's on your holiday wish list?
Today's tasty and entertaining list comes from Sarah LaDuke...
Anyone who knows me will tell you that as a non-materialist person, writing a holiday wish list is a kind of indulgence that I'd usually not entertain. (That sentence is false.)
Artwork from Crystal Powell's Etsy shop
I moved in November and have plenty of wall space to fill in the new apartment. All of the work available in (Troy resident) Crystal Powell's Etsy shop is awesome. I have my eye on the New York typography map art print and the "Make it up as we go along" 8x10 fine art print.

Spectrum movie passes
I know they've been mentioned in at least one AOA Holiday Wish List post already this year, but Spectrum movie passes are the perfect gift. I'm a founding member (and now semi-benevolent dictator) of a movie club, cleverly called "Movie Club." The rules are: I choose a movie and members of Movie Club (called "Movie Clubbers" - can you believe the originality?) go watch it. Usually on Tuesday night and almost always at Spectrum. It's absurdly important to me that I know what's going on "in the movies" (Fill-in-the-blank movie got nominated for a major award - it might be good or it might be bad but I'm a failure if I didn't see it.) Since I will be going to the movies anyway, it's always fantastic to be able to hand over a blue pass instead of dollars and then decide for yourself that yes, the end of ... just kidding. No spoilers.

Boma Earrings from Silver Parrot
I went to Silver Parrot in Stuyvesant Plaza a week or so ago to buy a gift for my mom. While there, I saw a display case of Boma earrings. I wanted most of them. I particularly like these and these.

New World gift certificates
When friends visit from out of town, I take them to New World Bistro Bar for dinner. (I go there with in-town friends, too, of course.) I love their burgers and tuna entree in particular, and it goes without saying that the blackened green beans are ordered each visit. They have a quality beer list and great cocktails like the lemon-basil mojito. (The answer to "Would you like a lemon-basil mojito?" is always "Yes, please.") It's a good idea to save room for the Creme Brulee of the Day. A gift certificate to New World might earn not one, but two post-holiday "Thank you" notes. (Terrapin Restaurant in Rhinebeck and Ravenous in Saratoga are tied for favorite restaurant, but are a little out of the way for frequent dining.)

Brown Ale from Brown's
The Brown Ale from Brown's Brewing Co. in Troy is my favorite beer. Either a gift certificate to Brown's to enjoy it on premises or a growler to have at home or bring to a party will always be welcome.

Musicals at Proctors
Getting a season pass to the Key Private Bank Broadway Series at Proctors would be marvelous. I don't like every musical but that doesn't change the fact that I will watch any musical. If humans stand in various formations and box-step in unison -- I'm on board.
Sarah LaDuke is the producer of The Roundtable and The Book Show on WAMC.
Other local holiday wish lists from this year:
+ Christine from Unspeakable Visions
+ Kaitlin Resler from All This Happiness
+ Daniel B. from the Fussy Little Blog
+ Matthew Carefully
+ Katie Beltramo from Capital District Fun
+ derryX Jerry Papandrea
+ Erik Dollman
+ Ethan Georgi from Life after Programming
Hi there. Comments have been closed for this item. Still have something to say? Contact us.