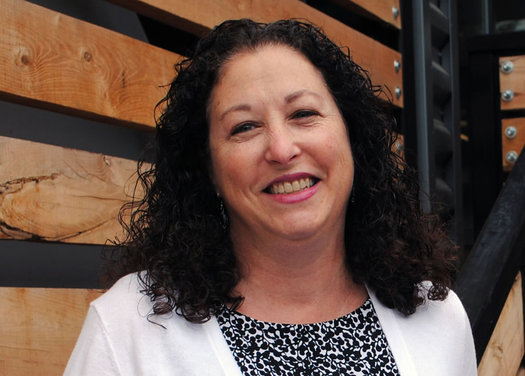 Gifts and giving are on most everyone's mind this month. So we're asking people to share some thoughts on presents, past and present, charities, and wishes for the next year.
Next up: Amy Klein is the executive director of Capital Roots, a Troy-based nonprofit that is dedicated to nourishing healthy communities by providing access to fresh food and green spaces to all in the immediate Capital District.
What gifts would you like to get this year?
I'm not big into holiday gifting. I found many years ago that people feel pressured to buy something, anything just to give a present. I prefer a homemade treat, card or a gift to charity.
What gifts would you like to give this year?
I did get my daughter a gift this year that I'm pleased with.She's newly on her own and has become very interested in cooking but never seems to have the herbs or spices she needs.I bought her an assortment of two dozen of the most important herbs and spices.
What charity would you like to support?
Of course my favorite charity is Capital Roots! In addition, I support many of our local partner organizations like Unity House and Agricultural Stewardship Association.
What is your most memorable gift?
It would have to be the watch my daughter bought me for my 50th birthday. She choose it with such care and thought. And it was the first real present she gave me as an adult.
What is your wish for the New Year?
I wish that there could be more harmony in our country and less judgement. People need to walk a mile in another's shoes to have an idea what their life must be like.
____
Compiled by Deanna Fox.
More holiday gifts 2016
+ Jamel Mosely
+ Nicki Brown
+ Paul Curran
+ Kim Neaton
+ Jeff Smith
+ Aray M. Till
+ Jeff Krenn
+ Jennifer Maher
+ Rob Handel