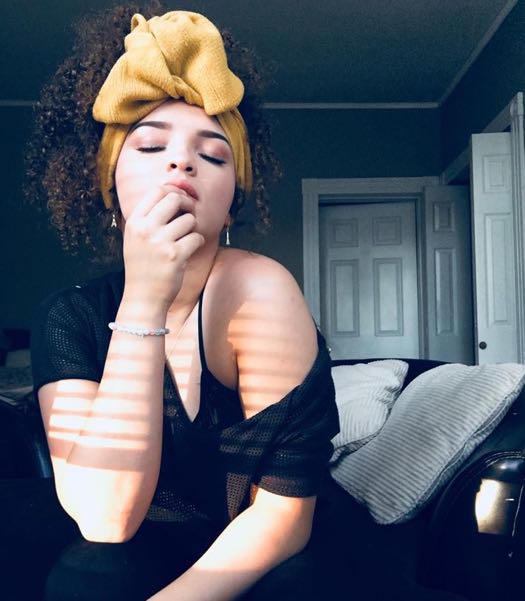 Gifts and giving are on most everyone's mind this month. So we're again asking people to share some thoughts on presents, past and present, charities -- and wishes for the next year.
Today's list comes from Imani McCalmon. Imani is an aspiring dancer and choreographer from Schenectady, who works helping people get fit as a gym instructor. She loves music, poetry, performing and spending time with her beautiful sisters.
What gifts would you like to give?
If I could, I'd like to give the world to my sisters for Christmas, but for now I'm giving them cat-ear themed things and clothes.
What gifts would you like to get?
I want books for Christmas because reading is a really nice mental cool down from my daily routine. I want apartment stuff because I just recently moved into my first apartment and I'm realizing the worth of things I recently took for granted, like cups and spoons. :-)
What is your most memorable gift?
The most memorable gift I have gotten was from the first Christmas I can remember. I lived in Ravena with my older brother and my mom. There was a box bigger than me, surrounded by smaller gifts. The big box was for me, and my brother and I unwrapped it before my mom woke up. It was a toy vanity set complete with little fake makeup and a mirror. Along with the toy vanity set I had gotten lots of dress up clothes. Playing dress-up was -- and still is-- my absolute favorite thing to do. I would sit in my little chair and talk to myself in my mirror. I made up scenes and played them out in front of it, and I'd talk to myself in different accents. I think that's where my passion for theater really started.
What charity would you like to support?
I got my start doing theater in the youth program at Schenectady Light Opera Company. Since then I've danced, acted and assistant choreographed shows there. SLOC doesn't charge their students, so donations would help more kids to learn and practice their craft.
What is your wish for the New Year?
My wish for the New Year is for the impeachment of Donald Trump.
More holiday gifts
+Holiday gifts: T'chaka Anghelos Sikelianos
+ Holiday Gifts: Danika Atkins
+ Holiday gifts: Anasha Cummings
+ Holiday gifts: Josh Coletto
+ Holiday gifts: Roni Choudhury
+ Holiday gifts: Alexandra Stafford
+ Holiday gifts: Jammella Anderson
+ Holiday gifts: Hali Bey Ramdene
+ Holiday gifts: Kristin Jackson
+ Holiday gifts: Evelyn Melendez
+ Holiday gifts: Nick Foster
+ Holiday gifts: Jason Vengersammy