Items tagged with 'Duncan Crary'
By Duncan Crary / illustrations by Greg Matusic
We're wrapping You're New Here Week by going back -- way back -- to the beginning.
The Albany area has a long history, and it's important part of the story of this place. So we thought it'd be fun to put together a little illustrated history of Albany's 400 (or more) years... in just a few minutes.
The guide for this quick video history is Duncan Crary. Illustrations by Greg Matusic.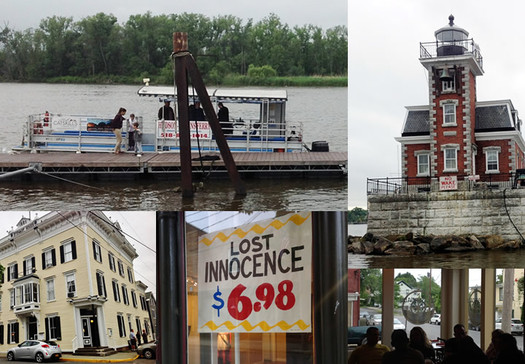 By Duncan Crary
Ahead of the Rail, River, Hudson II tour this coming weekend, we have a series of posts focusing on the Hudson River this week.
Last summer, in anticipation of AOA's Rail, River Hudson trip, I made the case that "How you get there matters, because getting there is half the fun." This time around, I'll add that getting there by boat will make any location feel more exotic.
Here in the Capital Region we have a few cruise boats that offer roundtrip sightseeing and/or party cruises (like the Dutch Apple II in Albany, The Captain JP II in Troy and the The Caldwell Belle in Schuylerville). These are all great ways for the public to experience our rivers by boat. But except for special events, these local cruisers are rarely used for commuting between destinations. And while there's been a lot of talk over the years of bringing water taxis to Albany, we're still waiting to see that happen.
You don't have to go too far downriver, though, to find public water transit. For the past three years, the Hudson-Athens Ferry has been carrying people between that city and village, across the Hudson River.
Two weeks ago, I finally made it onboard with a fellow traveler from Troy. Here are a few notes from our adventure...
River Week is sponsored by: Albany County Convention and Visitors Bureau, Downtown Albany BID, Dutch Apple Cruises, Harmony Mills, Hudson River Greenway, Nine Pin Cider, Sweet Sue's, and Downtown Troy BID.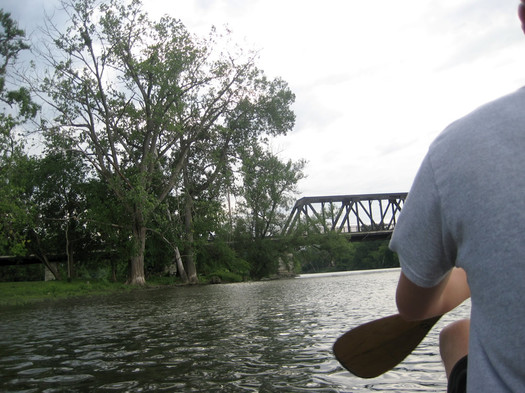 By Duncan Crary
Ahead of the Rail, River, Hudson II tour this coming weekend, we have a series of posts focusing on the Hudson River this week.
I've got a thing for islands. And not just the tropical resort kind. Show me a dry spot in a parking lot puddle and I'm compelled to adventure onto it.
Every island, like every potential lover, is mysterious from afar. Little worlds unto themselves, they can be paradise or prison -- deep dark sanctuaries where the wild things are. Put the spade to their sands, and you may strike pirate gold.
Here in Albany, our recorded history begins on the islands where friendly Mohicans once welcomed Henry Hudson ashore. I often wonder about that first languageless exchange -- of arrows snapped across the knee and spirits passed around the fire. Today, there are fewer islands and even fewer Mohicans in these parts.
So for the wayfarer of backyards, these are some notes I've logged on a handful of the Hudson River islands among us.
River Week is sponsored by: Albany County Convention and Visitors Bureau, Downtown Albany BID, Dutch Apple Cruises, Harmony Mills, Hudson River Greenway, Nine Pin Cider, Sweet Sue's, and Downtown Troy BID.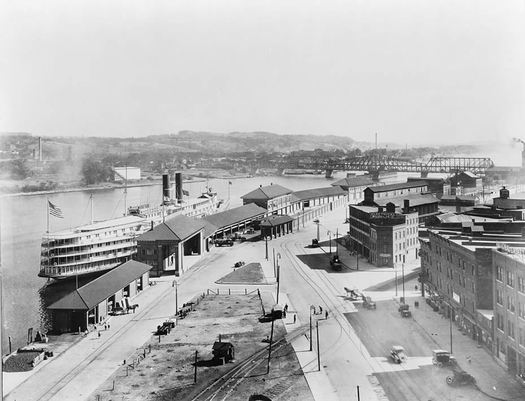 By Duncan Crary
By now, you probably know "The New York City People" have arrived in Hudson. Or as one writer for the BBC put it, the place has become "a far north weekend colony of New York City."
Like most Upstaters, I'm not impressed by people simply because they're from "New York." But I am impressed by how they come from New York to Hudson. They take the train, for two hours.
Not only does that demonstrate the appeal of Hudson, it demonstrates the appeal of traveling by train. Or any car-free and easy travel, really. The key word being easy.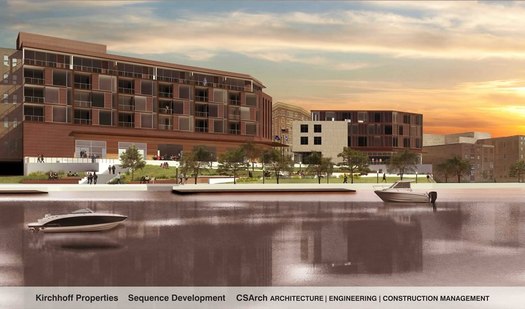 By Duncan Crary
Earlier this month the city of Troy announced that it had selected a redevelopment plan for the vacant Monument Square lot, the site of the former city hall. It's a prime piece of land offering a lot of possibilities. But Duncan Crary -- a Troy resident and urban design observer -- argues the current proposal could be a lot better.
Most developers can only dream of having the chance to shape a site like One Monument Square. The team chosen for this endeavor has the potential to create an enduring expression of our generation's best values and optimism, at the heart of our city. This is a legacy building commission, here.
So why, then, is this crew proposing to cram the worst architectural elements of the worst structures around into a couple of soulless boxes in the dead center of our charming 19th century downtown?
It seems completely at odds with what's happening here in Troy, and what's really behind the renaissance in this place "Where the Finest Antiques Can't Be Bought," and where "A wave of renovation is... (opening) ... the way for new urban economy and culture."
People actually travel here to admire our wealth of historic architecture and experience how it relates to the streets and blocks. Some stay, and become the characters who enliven this place.
But they don't come for the modern abominations in our built environment. They don't come to fawn over the Bell Atlantic switch building with its blank fortified walls, or the Troy Medical Plaza sheathed in black reflective glass.
I just don't get why anyone would want to replicate those loathsome styles at the focal point of our city, where beautiful architecture is our greatest asset.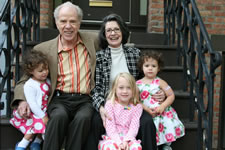 In the latest episode of Duncan Crary's A Small American City podcast, William Kennedy talks about growing up in North Albany, how the city changed, how his family ended up in the suburbs -- and about his grandkids living in... a city.
I never wanted to do that, you know. I always resisted the idea of moving any part of my life to the suburbs, and especially because of how strongly I loved the city, the center of the city. Albany was a vital, vital city. I mean, it was just full of people all the time, everyday, lunch hour you couldn't walk on the sidewalks. And Thursday nights everybody's shopping, and the weekends everybody's at the movies. There were seven movies downtown: it was the Palace, the Strand, and the Grand, and the Ritz, and the Leland, and the Royal ... the Paramount ...
And all that vital life, there was departments stores, and bowling alleys, and social clubs. And everything started in the late 40s/early 50s to close down. The federal tax on nightclubs, and they went bust. And then television came in, and everybody stayed home, they didn't go to the movies. And the movies went crazy trying to figure out how to ... get people to come back to the movies. But the movies were everything for us -- 3,000 people at 11 o'clock at night outside the Palace, coming out of these various theaters ... And they'd go all over the place ... The place was full of night clubs, great restaurants -- all night restaurants -- and pool rooms. (laughs) I was especially fond of the pool rooms because my uncle and my father, he was a good pool player...
Anyway, but that whole urban environment was in decline in the years when I was just coming into manhood and starting to work at the Times Union at my first reporting job on the city side of the news ... and then suddenly the city just sort of imploded, you know. And the '60s came...
I went away in the middle '50s... I went to Puerto Rico to work on a newspaper. I was bored with the town. It was boring. There wasn't enough action.
While in Puerto Rico, Kennedy met his wife and got married, moved to Miami, moved back to San Juan. And they came back to Albany in 1963.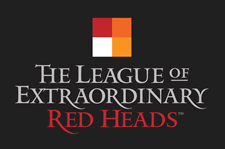 Coming to Troy: the first meeting of the League of Extraordinary Red Heads. And by "meeting," they mean getting together for a drink at a bar (the best kind of meeting, really). The brief agenda: "1) Us. 2) Them."
The meetup is the idea of Duncan Crary, himself a proud red head. He tells us via email:
The main reason why I'm gatherin' the gingers is because I just think the whole thing is funny as hell. And we're a pretty fun bunch. Some red heads are shy and mellow, but the generalizations are, well, generally true. We're gregarious. Firey. Outgoing. Those are my kind of peeps.
You gotta have a sense of humor as a ginger because people say the most idiotic things to you about it every day. e.g. "Do the carpets match the drapes? Duh." Of course they do! It's only with blondes where you may be in for a surprise. ...
This is not to say that we plan to sit around and grouse about the trials of being a ginger at the League. But it's fun to be around other people with a shared life experience.
The meetup is January 30 from 5-8 pm at Bootlegger's on Broadway. There will be drink specials and free pub snacks. And from the blurbage: "Though the League is one of the most exclusive -- only one to two percent of the world has red hair -- the meeting will be held in the main barroom, where all shades of hair color are welcome to join in the fun and observe the spectacle of the 'Red Tide.'"
___
Yep, Duncan was our tour guide for the Troy > Albany Tour last summer.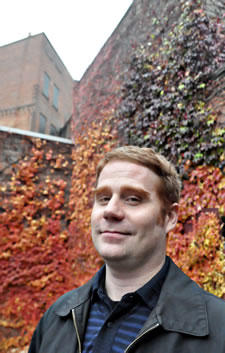 Something to listen to this weekend: A Small American City, the new podcast from Duncan Crary. As you might guess because of Duncan's involvement, it's about Troy. From the blurbage:
It aims to re-acquaint listeners with small city life in North America through the voices, stories, history and urban fabric of [Duncan's] home city of Troy, New York. The program features spoken-word essays and intimate conversations with a cast of characters who bring this unusual Hudson River settlement to life. This is not a news program. It is not a talk show. It is a passport into the lives of the people who inhabit a place. You are a welcome eavesdropper.
He recently talked about the project with the Troy Record.
There are currently three episodes available, and the main part of each is an interview. Our favorite of the three was the interview with local author Jack Casey. (He tells a good story about the time a judge asked him if he was going to stop being an asshole.)
We are Duncan fans, obviously. And we're looking forward to new episodes, especially as Duncan polishes the concept. (If we had a vote, we'd cast it for more interview and less Achilles.)
Here's how to subscribe to the podcast via iTunes.
Also: Don't miss this excellent bird's-eye-view map of 1881 Troy.
Earlier on AOA:
+ Holiday wish list: Duncan Crary
+ Duncan Crary, downtown disciple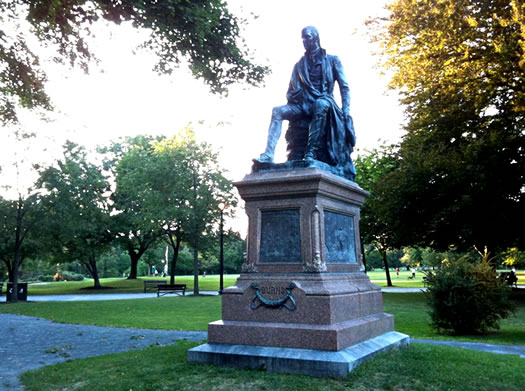 By Duncan Crary
You may have noticed there are quite a few Scottish people in the Helderbergs this weekend. They appear to be drinking heavily and throwing telephone poles around.
There's a lot I could say to shed a little light on these odd activities and all things Scottish and local. In fact, I've asked the publishers of this blog to let me do that. So pour yourself a hot toddy (if it's cold) or just a whiskey if it's not, and let's get to it.
1) Those telephone poles are called "cabers."
2) Scotch is a drink, Scots are a people, and Scottish is an adjective.
3) We're not Irish.